We have just two rounds left of the 2021 Kroon Oil Belgian Rally Championship, one that has been compacted because of Covid. Initially we had more rounds than usual. There were 10 rounds initially scheduled, partly for the prospect of cancellations and partly to give the rally organisers a chance to host an event. Two were cancelled, with both the TAC Rally and Haspengouw Rally having to abandon their plans as the service parks continued to be used as vaccination centres. Then there was Ypres, that joined the WRC for the first time.
Undoubtedly, it has been an intriguing season. But what are the five big take-aways from this year to date?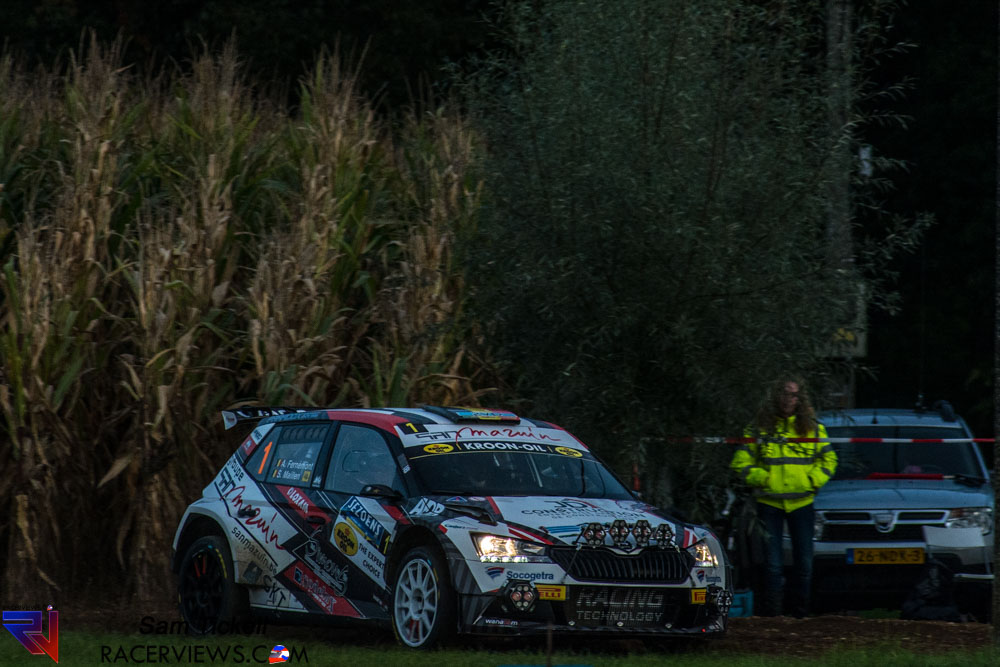 The emergence of the future…We have seen rally wins from the new crop of drivers. Debut wins from PJM Cracco, Grégoire Munster and Ghislain de Mevuis…then we have defending Champion Adrian Fernémont. Don't forget he only stepped up to the BRC in a Rally2 in 2018, before taking the Championship a year later. Sure the old guard are still there and still with a chance of a win at every rally they enter but names unknown a few years ago are taking the headlines.

#7 Munster/Louka, Hyundai i20 R5, Sam Tickell for www.racerviews.com

We have to look at the fight between Munster and Fernémont. As the excellent BRC Press Officer, Hugo van Opstal said on Facebook, the two drivers can barely be separated. Over the last three rallies, the East Belgian Rally, Rallye de Wallonie and Sezoensrally, they have traded fastest times and come 1-2 in each. But let's look closer. Munster won East Belgium by 3.5 seconds. Fernémont took Wallonie by 5.4 seconds and Munster won in Bocholt by 3.6 seconds. So over 480.98km of competition, they are separated by a mere 1.7 seconds. If we look closer to their approaches, we see a difference. It is Skoda vs Hyundai. Fernémont has only competed in the BRC this year, where Munster competed on many European Championship events. Munster has less experience. Muster takes more stage wins but when Fernémont does, the gap is usually bigger. But both have been a class ahead over the last few rallies.

The bigger calendar, compressed into a shorter timeframe has meant that we don't see all the guns at all the rounds. Which is understandable. These guys have jobs, their team members may not be full time but we should be thankful that we get the rally action we can and we will wait to see what 2022 brings.
The telecasts have been top notch this year. The Facebook live feeds and the post rally video highlights have been on point. Naturally, the Championship favours Dutch and French language and the stage end reporting has stepped up to meet the rising expectations that fans now have. The English highlights feature the ERC's Chris Rawes and he does a great job. There are a high number of fans that tune in to the streams. It is great to see many rally promoters take the lead from the WRC to stream their product, to reach new audiences and the decreasing costs of live-action. Some do it better than others and the BRC do it very well.
It is impossible not to talk about Renties Ypres Rally Belgium. The first time a WRC event was brought to Belgium and Thierry Neuville won at home. Cracco would be crowned the Belgian winner and on any other year, the outright winner. That was a breakout drive for him. But the team at the rally did a sterling job. After working so hard last year just to lose the opportunity at the last moment, they weren't to be denied this year. A massive 3km service park snaking through the streets. The best access possible under the Covid rules for the fans to the service park and the stages. Barely any government money and some laws that outsiders don't quite understand. But the job was done. And done very well. We hope to see Ypres return to the ERC now it is under the WRC Promoter steerage from 2022 and it would make a fun WRC event again. Just let's start it in Spa and end it in its rightful place – the Ypres Market Square.
The RacerViews info
By Sam Tickell
We are passionate, dedicated motorsport professionals.
In 2021 you will see us trackside and stage side with exclusive coverage of
The World Endurance Championship
The World Rally Championship
Belgian Rally Championship
and more!
We aim to bring you interviews and photos you won't see anywhere else. We don't aim to break the news, rather we aim to bring the voices of the racers to you and atmosphere of the event to you at home. Our social media presence on Facebook, Twitter and YouTube bring you more, a holistic experience. We partner with racers and professionals in the industry and give back where we can. If we can help you or you have a story to share, please contact us.
RacerViews has partnered with Championships, drivers and teams in the past. If you think we can help, have a tip or just want to say hi, please reach out.