Lydden Hill was host again on Easter Monday for the second round of the 5 Nations British Rallycross. A much larger crowd than Saturday was present for the bank holiday action, and they were certainly not left wanting as the day was full of fast paced action with the odd mishap here and there.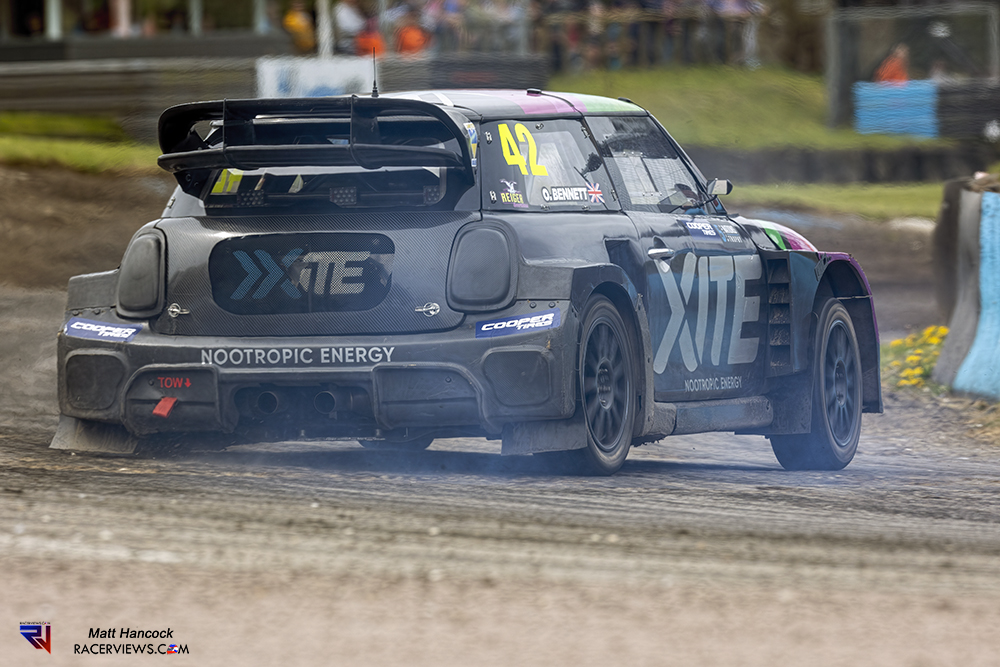 Supercars
Oliver Bennett and his Xite Energy Racing team made another appearance for round two at Lydden Hill on Easter Monday and continued to dominate the supercar field yet again. The final would see last years champion Derek T0hill in his Ford Fiesta take a much deserved second place to Bennett and his BMW Mini, whilst Julian Godfrey would secure the third spot just ahead of Ollie O'Donovan in the new Proton Iriz.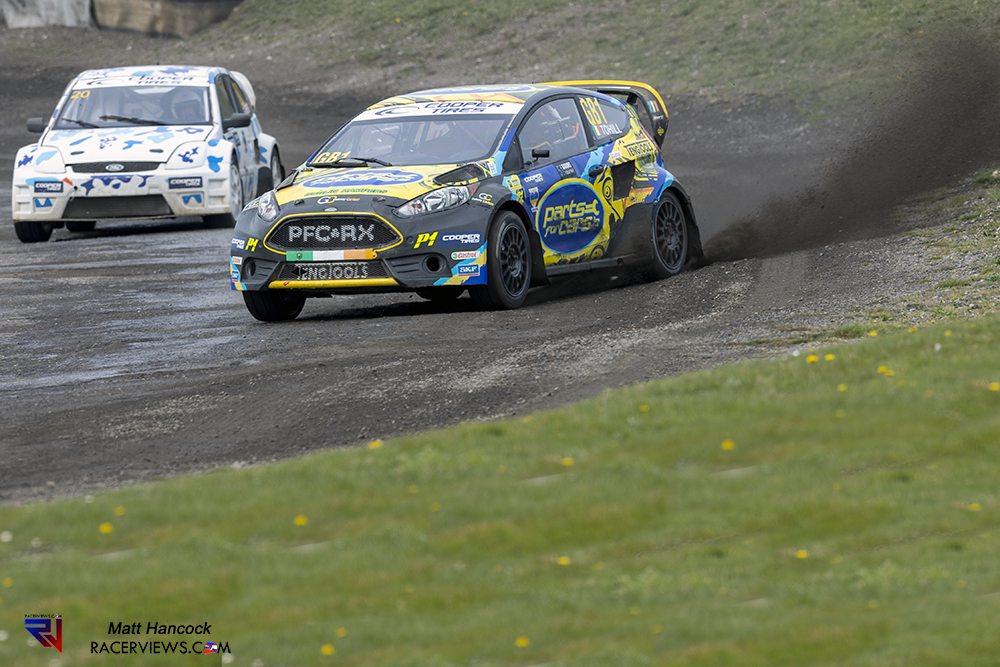 Sadly, Patrick O'Donovan the 18 year old shinning star was unable to build on his success from Saturday due to a mechanical issue that would see him retire from the final along with Tristan Ovenden in his Citroen DS3. Steve Hill took fifth place.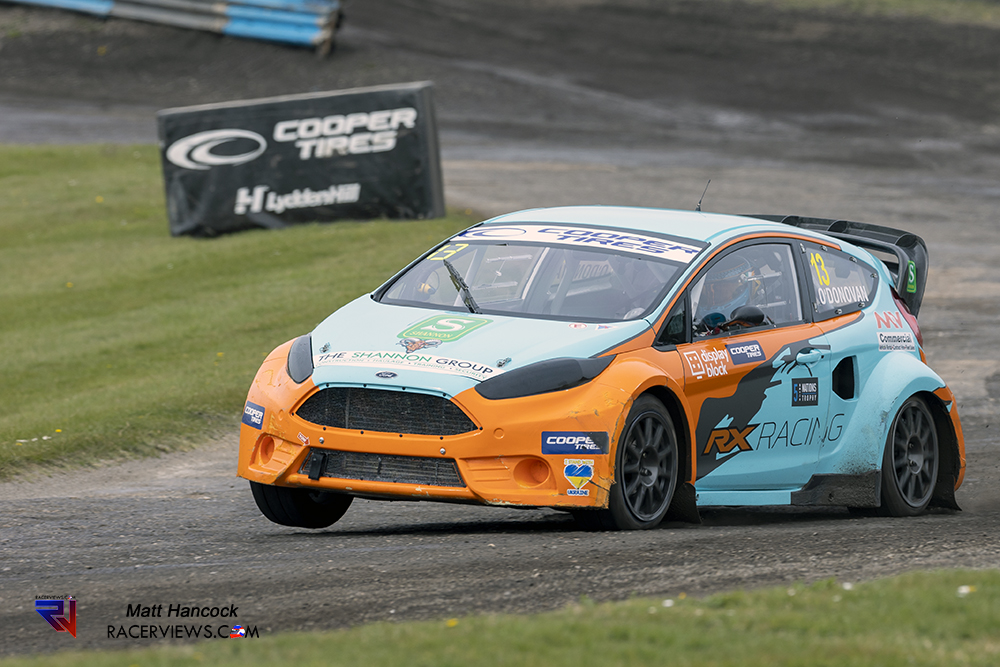 Supernational
Jason Bleasdale in the Vauxhall VX220 took first place with Paige Bellerby in her Lotus Exige taking second place with Darren Bleasdale and his Vauxhall VX220 completing the podium.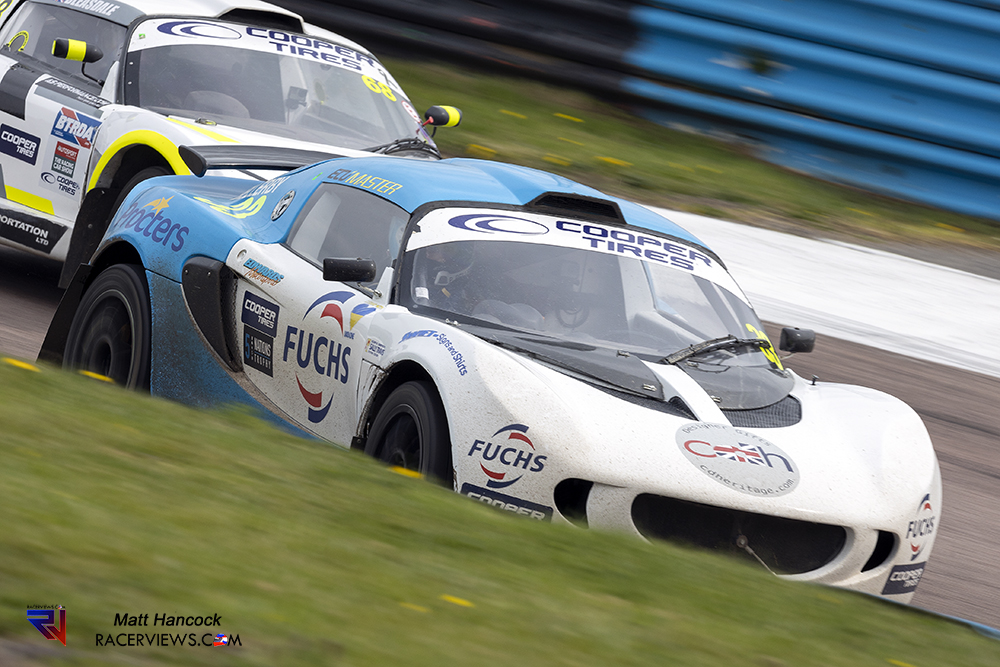 RX150
Sebastian Eriksson claimed his second RX150 win after an amazing victory earlier in the weekend during round one. Due to George Lepley and Stephen Jones ending their final in the last stages of the race due to a slight coming together, another podium spot went the way of the 2022 Dakar winner Sam Sunderland with Ben Hardy in third spot. All in all a great weekend for Sunderland on his first venture into 4 wheel racing.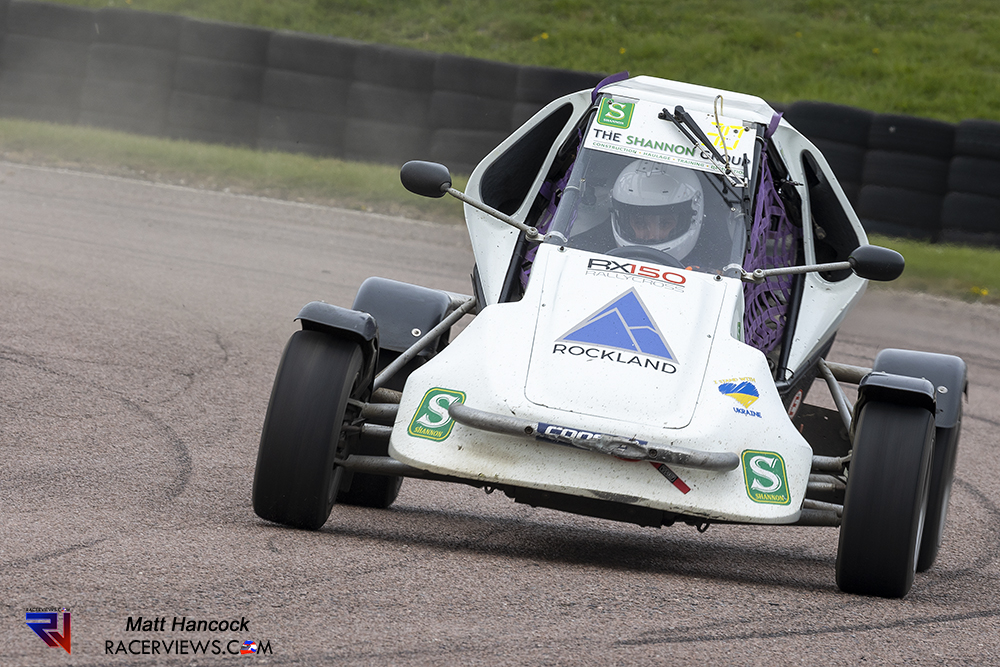 Junior Rallycross
Owen Robbins claimed victory to thus take the championship lead. Max Watt claimed second with Cayden Harris scoring a maiden podium in his first ever event, with third.
BMW MINI / All4 Mini
Dave Bellerby also made it a double over the weekend albeit with a much slimmer advantage in round two as he crossed the line with Bradley Turner right on his tail light. Tom Constantine finished third having finished as runner-up in round one.
Super Retro 
Jos Sterkens in the Ford Escort also claimed a second win of the weekend with John Cross in the beautiful looking Lancia Stratos taking second spot. Richard Moroney in his Ford Escort claimed third. Vince Bristow in the BMW E36 retired with mechanical issues towards the end of the race.
Swift Sport 
Max Weatherley took first place in the Swift Sport, James Constantine claimed second whilst Saturday's winner Luke Constantine finished third.
The next round see's the teams move to the welsh hills and the famous Pembrey Circuit on the 14th and 15th May 2022
The RacerViews info
By Matt Hancock
We are passionate, dedicated motorsport professionals.
In 2022 you will see us trackside and stage side with exclusive coverage of
The World Endurance Championship
The World Rally Championship
Belgian Rally Championship
and more!
We aim to bring you interviews and photos you won't see anywhere else. We don't aim to break the news, rather we aim to bring the voices of the racers to you and the atmosphere of the event to you at home. Our social media presence on Facebook, Twitter and YouTube bring you more, a holistic experience. We partner with racers and professionals in the industry and give back where we can. If we can help you or you have a story to share, please contact us.