It was another victorious weekend for Christian Ried and the Dempsey Proton Porsche squad at the World Endurance Championship and the Six Hours of Spa Francorchamps.
The German has a habit of taking on young drivers and training them for bigger and better things in the next stage of their career. One needs to look to Matt Campbell or Julian Andlauer for opportunities given to such drivers. Now he has Seb Priaulx in the car, the Brit off an impressive run in Porsches in USA. But then Ried is a Bronze driver himself, so the fact he can help these drivers and also jump in the car himself and adapt to challenging conditions is, in itself, quite impressive.
The German driver tamed the Spa track this weekend that was quite slippery and then very wet through the race. We caught up with him to find out about the weekend.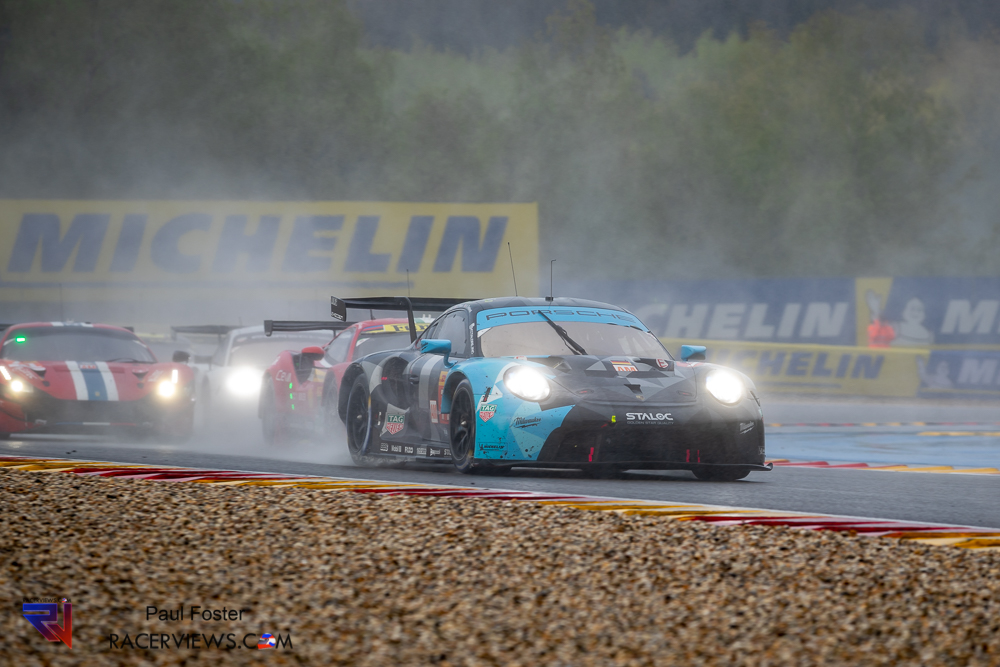 Samuel Tickell 
Hi Christian that's another great race for Dempsey Proton. First of all, what's it like for you in the car? Obviously you're the you don't do racing for a living but you've been around a while you know the track you know how to do it but nearly related to weather. create chaos. How do you handle it?
Christian Ried
You know, when you arrive here in Spa, it's always it's great to be here. But you always know you never know what's going on in next hour. Like a few years ago when we had to snow and sunshine. Yeah, it's quite soon. I'd like today. The engineer told me there might be some rain. Thein it started raining in Eau Rouge. Well, it could not have started to rain in a worse place!
So the team strategy was was was great engineers did a great job. Always. We had the right tires at the right time. The right calls for pitstops. The right strategy at the end, the fuel saving was right! So yeah, super happy. My new teammates this year, with Seb and Harry They did a great job. Especially with Seb, he young kid coming from Carrera Cup. The first race was at Sebring and the second race here, and he's super fast. And Harry managed really well at the end. In the tricky  conditions he pushed when he had to push and its great?
Samuel Tickell 
Because as Harry mentioned you've had some great drivers in the car with you. How does Seb, how do you view him compared to the likes of Matt Campbell you have had in the car before?
Christian Ried
You know, what are we doing also in the last past years with Dempsey Proton and looking for young drivers to give them the next chance to step up and Seb did really really good the Carrera Cup Porsche North America Challenge – He won a championship there. So he knows how to use the 911 and he showed us today that he is the right choice!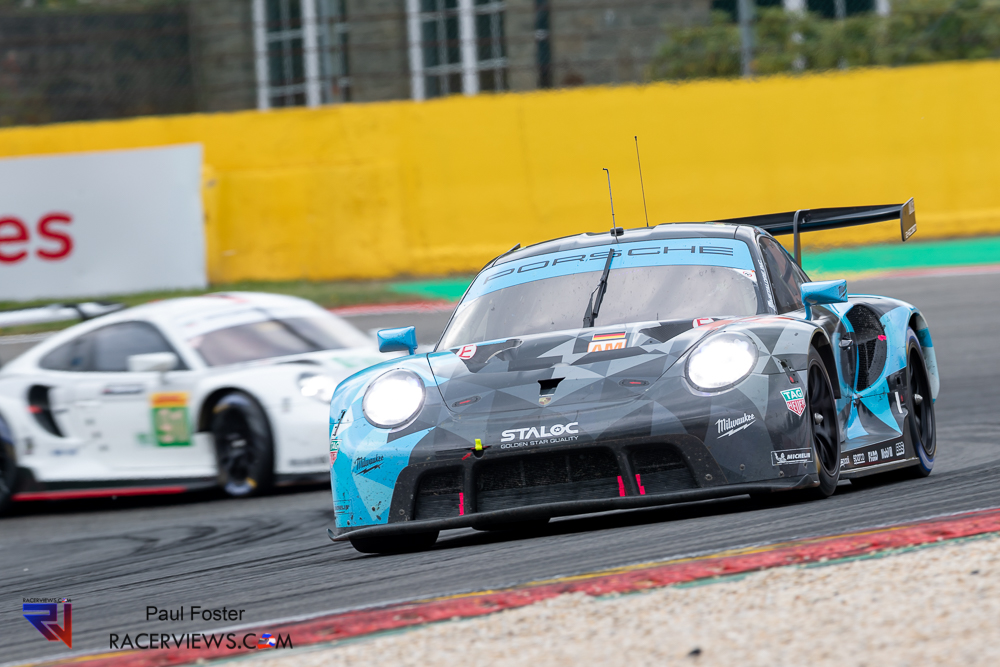 Samuel Tickell 
And finally, motivated for Le Mans – It's always a tough race!
Christian Ried
I spoke with the guys before and it's great to win here but if he can choose, for sure we choose Le Mans!. But it was a good test and also with strategy and everything we think we did well so we are confident Le Mans, so very good preparation.
Samuel Tickell  
Excellent, thank you and congratulations!
Christian Ried
Thanks
The RacerViews info
By Sam Tickell
We are passionate, dedicated motorsport professionals.
In 2022 you will see us trackside and stage side with exclusive coverage of
The World Endurance Championship
The World Rally Championship
Belgian Rally Championship
and more!
We aim to bring you interviews and photos you won't see anywhere else. We don't aim to break the news, rather we aim to bring the voices of the racers to you and the atmosphere of the event to you at home. Our social media presence on Facebook, Twitter and YouTube bring you more, a holistic experience. We partner with racers and professionals in the industry and give back where we can. If we can help you or you have a story to share, please contact us.