Brendon Hartley, Nick Tandy, Robin Frijns and Vincent Abril all clinched pole position in their respective classes at today's Hyperpole for the 90th 24 Hours of Le Mans. Here are their reactions.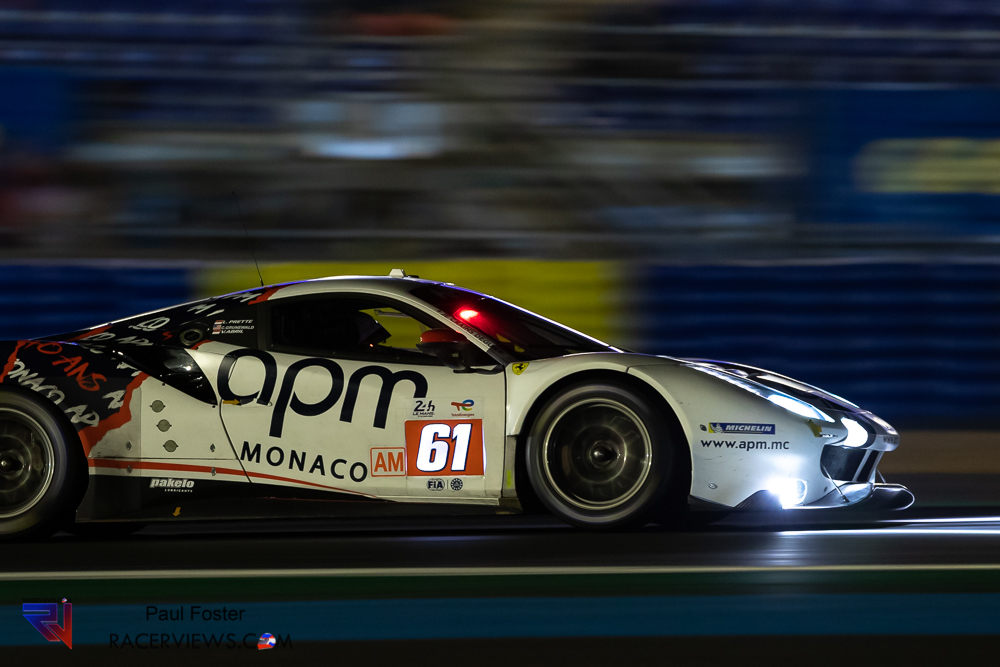 HYPERCAR
Brendon Hartley – TOYOTA GAZOO Racing – #8 Toyota GR010 Hybrid – 3:24.408
"It feels awesome. I was pretty close last year and sorry to Kamui who was looking for his fifth pole position, but I really went for it. The car felt amazing. It's not often you get low fuel, new tyres and have a relatively clear track around here. It's the best feeling. Sorry for my teammates and also thank you for letting me have all the fun today and to all the crew…everything's been going really smoothly so far. Now, focus on the race. So happy to see fans back here. Actually, two years ago when we won the race with the #8, it was mixed emotions not seeing anyone here. So hearing there's going to be a huge crowd and hopefully the grandstands full on Saturday, I can't wait!
I had pretty cleans laps. My first was already very good. I think they told me I had a second gap which was really a bit of a surprise. Going into the second round, I knew I was going to have a challenge. The fuel load was coming down, the track was dropping, and actually the first lap I had a bit of traffic and my engineer told me I dropped to third position. So a lot of pressure on the last lap. It felt so good to put it all together."
LMGTE Pro
Nick Tandy – Corvette Racing – #64 Chevrolet Corvette C8.R – 3:49.985
"It feels fantastic. I can see all my crew members down there. I've seen lots of Corvette flags around Le Mans this week already, so this is for everyone that's here to support us and to watch us. Hopefully we can keep these two yellow Corvettes up front for 24 hours. It was great out on track, the car feels fantastic. When you have low fuel, I'm sure you hear this from all these guys here, honestly the GTE cars are so much fun to drive when you're out there with fresh tyres, low fuel…around this circuit doing 300 kph, it's a real privilege. The main question is [can we do it for 24 hours]? And this we will only find out on Sunday afternoon. The practice has been very good. Corvette Racing knows how to do endurance racing. It's been a long time since we've been on the top step here at Le Mans. The plan as always is to keep it clean, keep it fast, but have a great race hopefully. But yeah the ultimate thing is to end up still on the track and going fast on Sunday morning."
LMP2
Robin Frijns – Team WRT – #1 ORECA 07-Gibson – 3:28.34
"All the cars are identical so I am just very happy with the lap I did, especially obviously the last one. I think the previous one didn't count for track limits, so the pressure was on. Honestly, I didn't really know where I was while driving so I'm really pleased to put the sectors and the lap together at the end. Last year we qualified in 12th position I think and we were up front and won the race eventually. Qualifying is very nice, it makes our life a bit easier maybe strategy-wise, but we will see what happens on Saturday."
LMGTE Am
Vincent Abril – AF Corse – #61 Ferrari 488 GTE Evo – 3:52.594
"It's the ultimate concentration effort for sure. You know, this track is special, but alone on this track is something else. To make sure you nail every corner, to maximise everything is a challenge, so I am very happy to have done it and I couldn't have gone a tenth quicker, so I'm very happy. This track is super challenging to get everything together, but I managed it. I'm very happy and although it doesn't mean much for a 24-hour race, it's a great achievement for the team and for myself obviously."