After what has seemed like an eternity for many racers, teams and fans alike in the Asia region, this weekend marks the start of the Thailand Super Series in Bangsaen.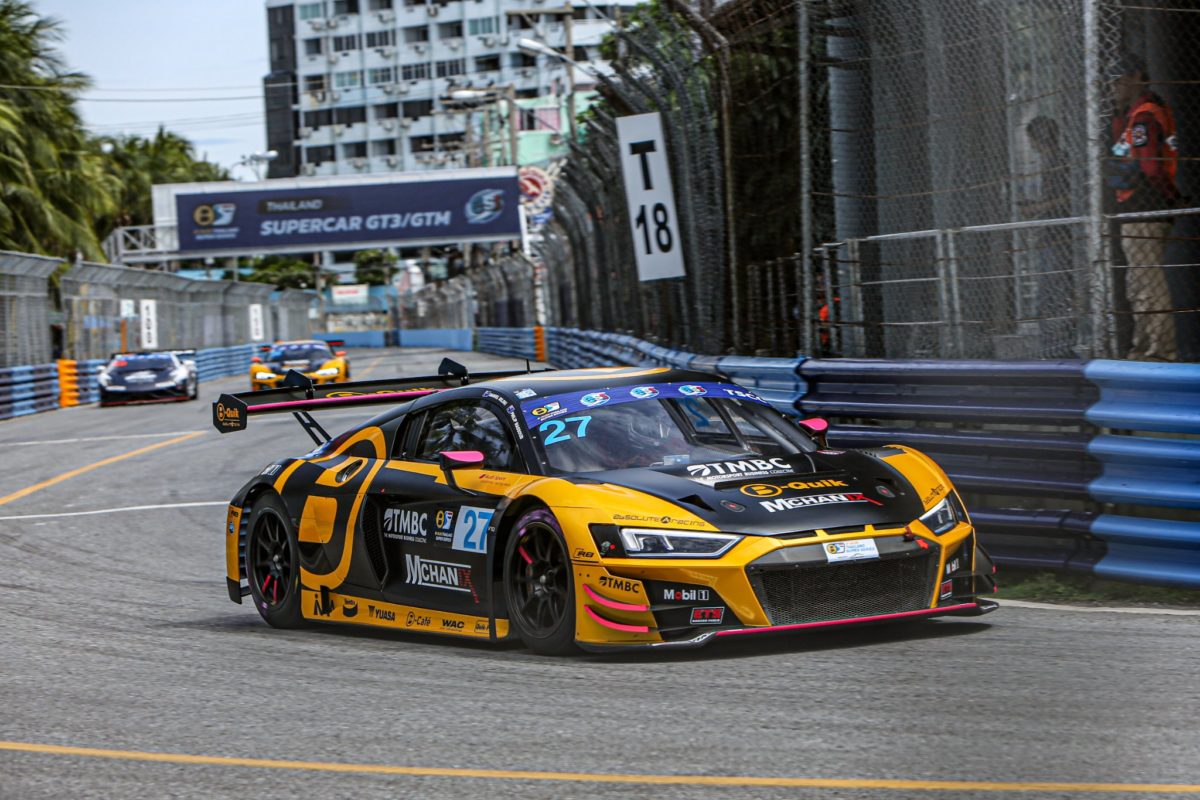 Previous iterations of the series have been either cut short or modified with the series deciding to host 4 rounds over 2 weekends at the Chang International Circuit at Buriram due to the pandemic that took hold in early 2020. This year provides teams, drivers and fans the chance to return to a normal schedule with 8 rounds being contested over 4 race weekends stretching from July to December.
This weekend the championship starts at the picturesque Bangsaen Grand Prix, with the famous street race returning to the calendar following a two-year pause due to the knock on effects of the Covid-19 pandemic, we will follow the Supercar GT3 class all season long.
Qualifying was held yesterday with two 15 minute sessions held to determine the grid for round 1 and 2 of the championship, B-quik Racing in the their new Audi R8 LMS Evo 2, proving quickest over the 2 sessions securing both pole positions with Thai driver Sandy Stuvik and Malaysian Akash Nandy.
We will keep you updated across the weekend with results and info on what should be a great start to the season.