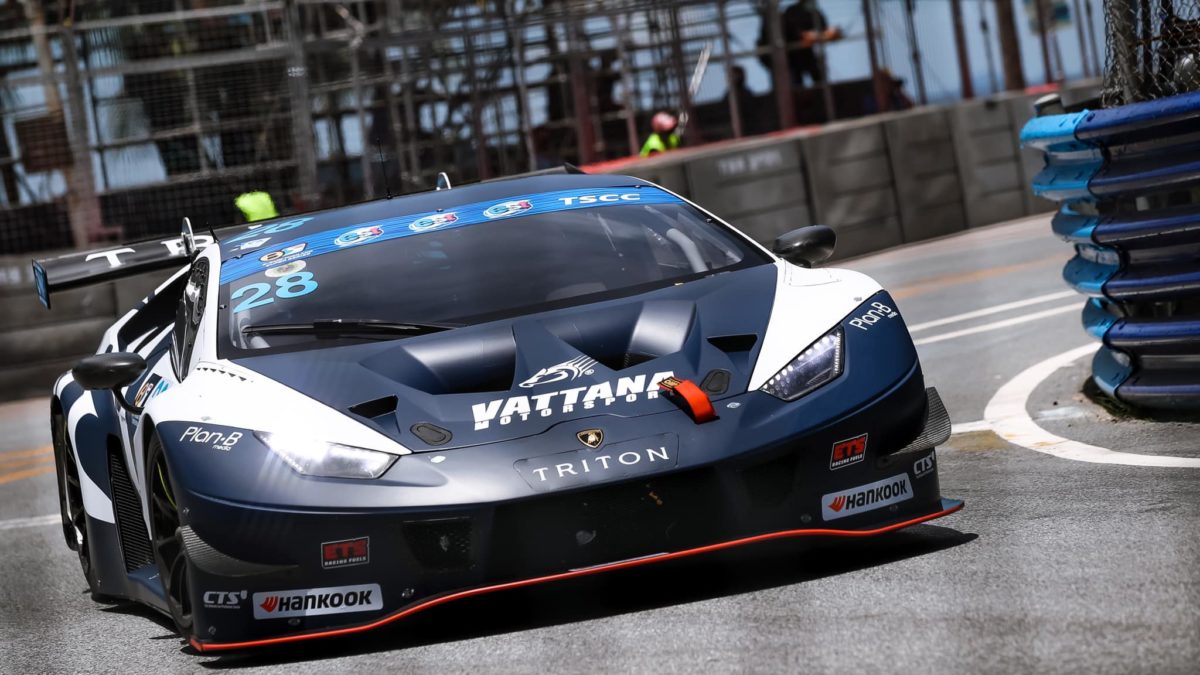 Vattana Motorsport win a epic race to wrap up round 1 of the Thailand Super Series supercar GT3/GTM class.
0.173 was the margin at the line for the victors Chonsawat Asavahame and Pisanu Sirimongkolkasem over a hard charging Sandy Stuvik and Akash Nandy in the B-Quik Racing Audi. Stuvik push hard after a late safety car for a crash involving Vattana's own Huracan Super Trofeo GTM class car. With just over 4 minutes to race and at the largest margin of 2 seconds, it all came down to the run to the line.
The initial pace of the race was fast, with the top contenders battling it out from the drop of the green flag, with the pole sitter Nandy dropping back to 4th after the first lap behind the Lexus RCF GT3 of Piti Bhirombhakdi and only making it up to 3rd before the compulsory pit window opened. B-Quik Racing's Phillip Masoud pushing hard until a mistake late in the race at the harpin let the Lamborghini of Chonsawat Asavahame and Pisanu Sirimongkolkasem capitalize a few corners later with contact made between the two right before the safety car boards were shown.
Rounding out the podium were the Vattana Motorsports Italian pairing of Andrea Gagliardini and Jacopo Guidetti driving the Honda NSX GT3 who took the lead from the start until halfway through the first stint, the Honda proving once again quick around the fast Bangsaen track.
Round 2 follows on Sunday, if the first round is a sign of things to come, 2022 will be a strong and competitive year for the Thailand Super Series.