Rallying is one of those sports where people are very willing to help each other out. And when it comes to something like the Eifel Rallye, that is certainly the case.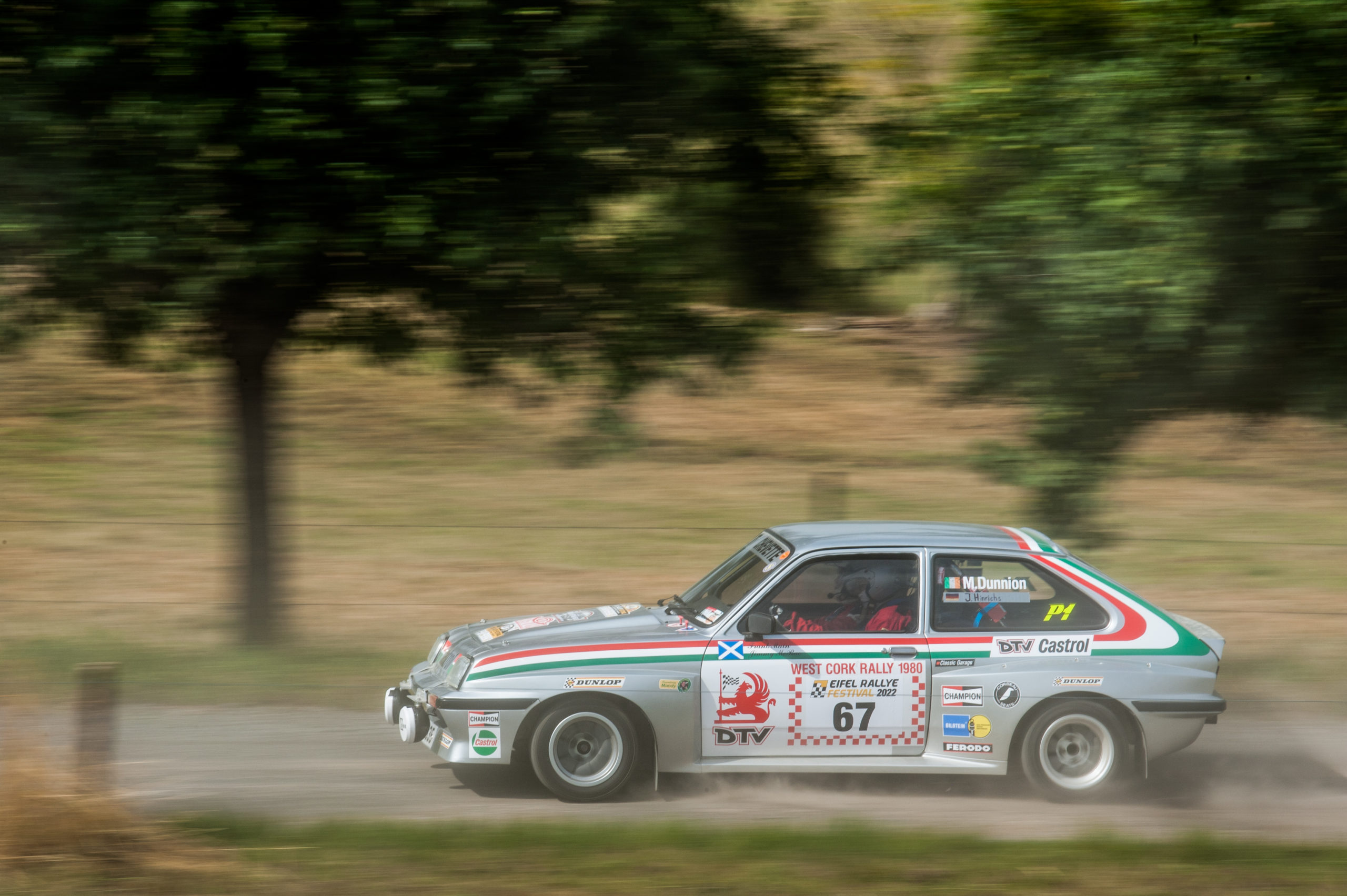 The Eifel Rallye is one of the preeminent historic rallies in the world. Held in and around Daun, in the German Eifel Region, it is hosted by the local car club with photo legend, Reinhard Klein helping out. There are about 800 volunteers to make the event happen and drivers who have the best of rallying's historic cars want to compete over the three day event.
One such man is long time Irish driver, Mike Dunnion in his Vauxhall Chevette 2300 HSR. His co-driver was ruled out with a case of Covid just before the event and a call went out via Instagram for anyone who was looking for a chance to codrive.
In steps Julian Hinrichs.
The young German, just starting out on his codriving career sent a message and took a chance. Originally he was meant to be spectating but the chance to codrive, on the same stages as Thierry Neuville was too good to pass up.
With family and friends there to cheer him on, Hinrichs got his chance and the crowd got to see the Jimmy McRae Chevette on stage.
Particularly with historic rallying, nothing ever goes quite to plan as Hinrichs explains.
" Mike arrived very late on Wednesday, so we had to get the to service park on Thursday so we had to skip most of Recce. Only had pacenotes for half of the stages, sadly didn't made it to the photoshoot."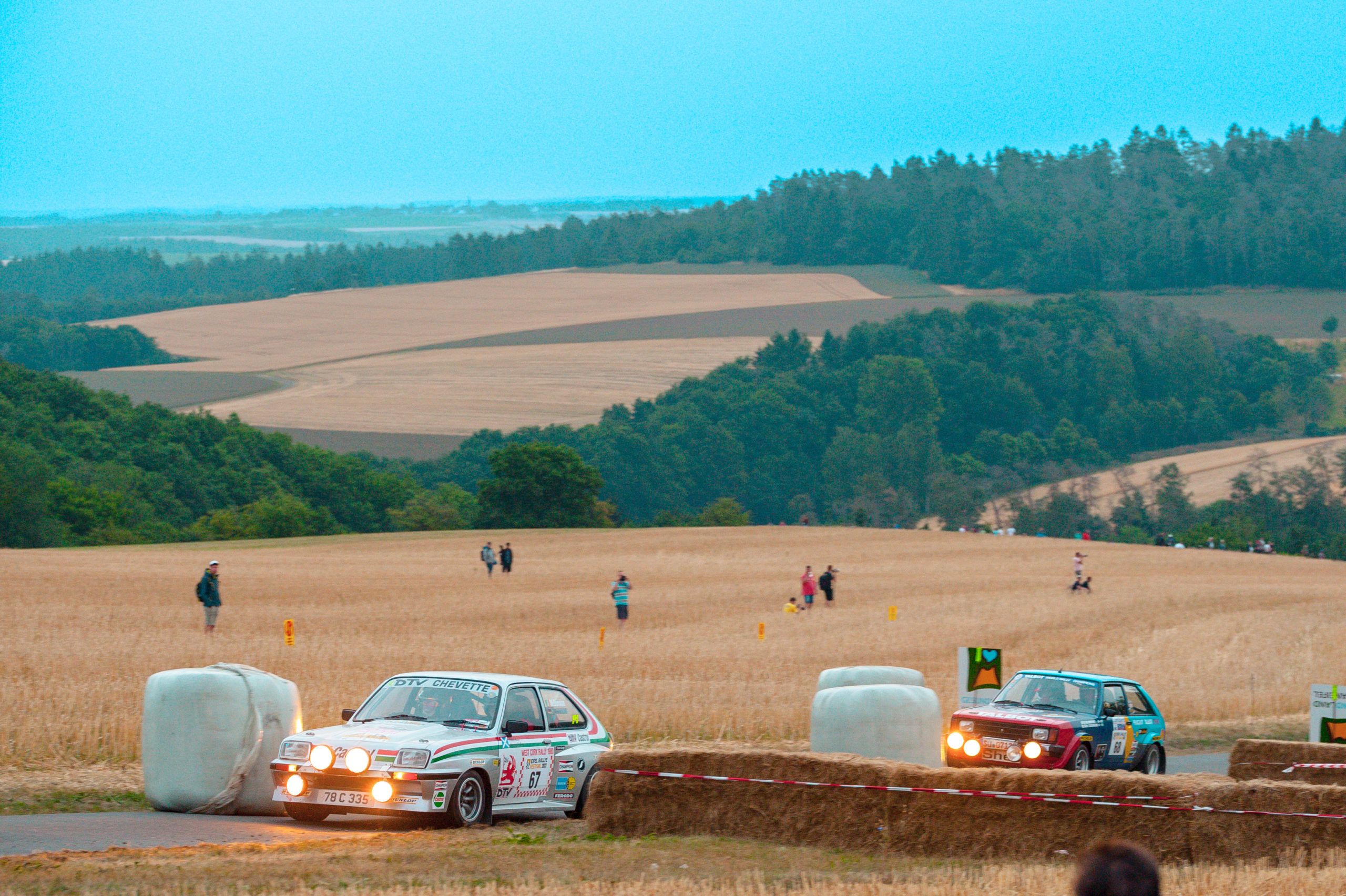 The pair missed the shakedown due to Dunnion's extraordinary drive from Dublin to Daun at the last minute. Not bad for a 73 year old.
"We did stage 1 pretty well, sadly missed on stage 2 the loops so we had a short stage…"
"But just before stage 2 he introduced me to Stig Blomqvist, because he told Stig to ask me for a favor: the guys next to us had some space and he was searching for a parking spot and I should ask them because I'm from the same area in Germany and basically all of our traveling group knew them, beside me. So had a really nice chat with him!"
As it turned out, their shortening of stage two worked well as there was an oil leak on the car and the reduced mileage ensured they could repair the car for the next day.
The Saturday running also saw some mechanical issues in the morning but due to the non-competitive nature of the rally, they were able to affect repairs and get back out in the afternoon without too many administrative issues.
It was also the time where the word 'egal' came in. Or, no matter in English.
"As I learnt, everyone here wants to support each other and nothing is too much trouble. If you don't have all the pace notes – egal. If you are late out of service – egal. If you have to cut a stage short – egal. We do what we can to make sure we can all continue and don't get too stressed though we all take it quite seriously."
In the end they made the end of the final stage and Hinrichs met some people and made the contacts, ending up in a seat the next weekend as well.
To top it all off, "We finished and at the finish I had the honor to give a little interview to the crowd."
Not a bad weekend for a spectator who answered a instagram post!
The RacerViews info
By Sam Tickell
We are passionate, dedicated motorsport professionals.
In 2022 you will see us trackside and stage side with exclusive coverage of
The World Endurance Championship
The World Rally Championship
Belgian Rally Championship
and more!
We aim to bring you interviews and photos you won't see anywhere else. We don't aim to break the news, rather we aim to bring the voices of the racers to you and the atmosphere of the event to you at home. Our social media presence on Facebook, Twitter and YouTube bring you more, a holistic experience. We partner with racers and professionals in the industry and give back where we can. If we can help you or you have a story to share, please contact us.