The Ardeca Ypres Rally 2023 once again kept all of its promises. We all sat in awe and watched the duel between reigning Belgian Champion, Stéphane Lefebvre (Citroën C3 Rally2), and the current leader of the English Championship, Adrien Fourmaux (Ford Fiesta Rally) but it came to an early and spectacular end. However, the fight continued and the suspense was real, particularly between the leaders in the Belgian Championship, both of whom were fighting for the final place on the podium.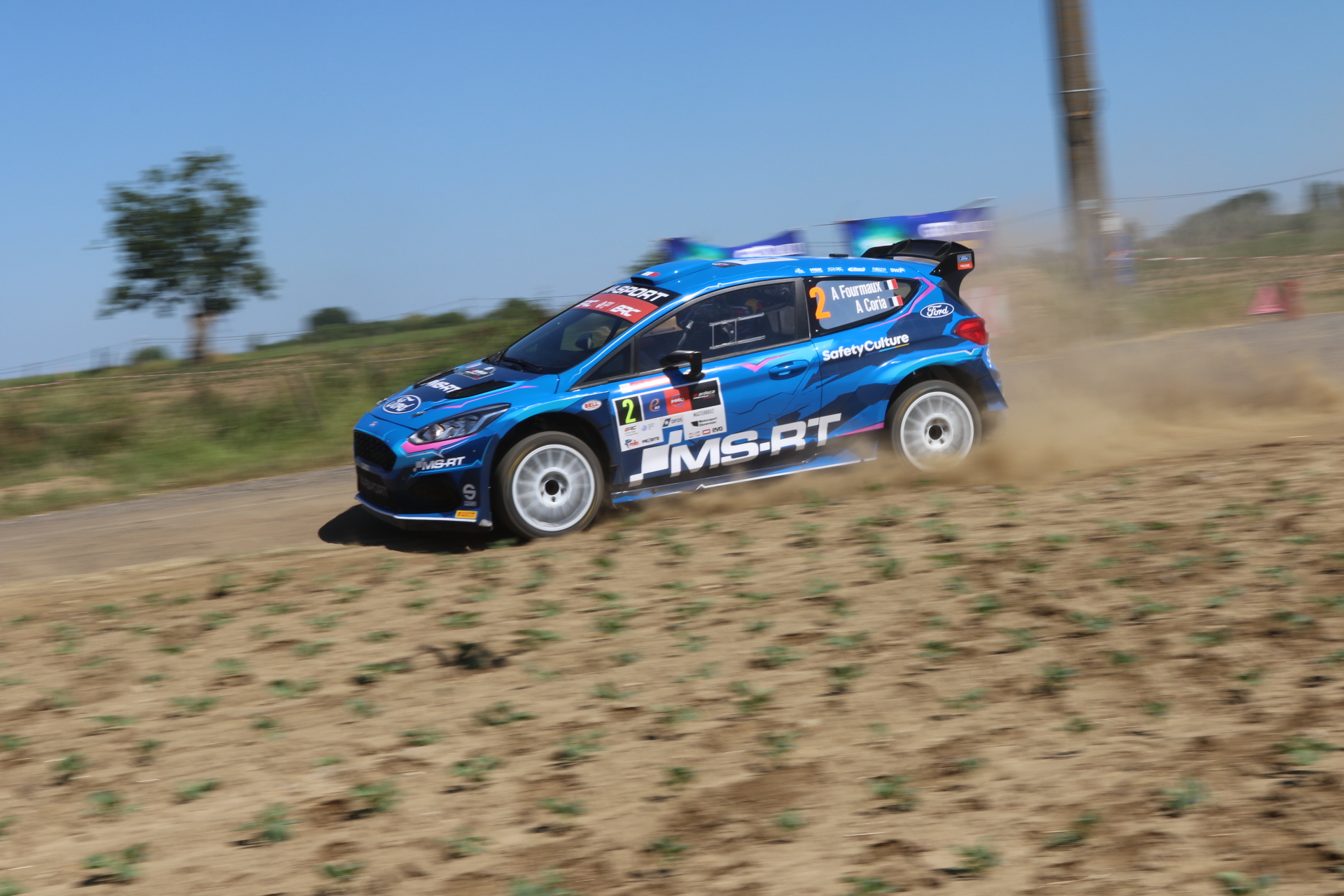 From the start, the fight was on between Lefebvre and Fourmaux but it soon took a turn. A turn, it is precisely where the Citroën driver stumbled, near Mesen… While he was the leader and seemed to have mastered his subject, Lefebvre got a corner wrong and rewarded us with an impressive series of rolls. Luckily without harm to anyone… "My biggest off" admitted the Northerner a little later.
This opened a royal opportunity for Fourmaux, who was looking to capitalize the British Championship point score.  The Ford driver wasted no time in managing his lead. However, his attention turned when the M-Sport star conceded 12.6 seconds to Chris Ingram (VW Polo GTI R5). The former European Championship was sitting in second since Lefebvre's withdrawal, and never letting it go and even sort to put pressure on the leader. There was some blame put on the car, which is preferred to silence, but the response was immediate and took back a fist fill of time on the next stage. Fourmaux rebuilt the lead to 22 seconds and looked towards the final flying finish to take this victory at Ypres, which is also his third success in as many rallies in the British Championship! The first of a French driver since a certain "Jeannot" Ragnotti, achieved the same with the monstrous Renault Maxi 5 Turbo (1985). A result that will do a lot of good for the driver and his team at M-Sport. Good job guys…
Amazing Freddie…
Behind the winning battle, things got pretty hectic. First it was Freddy Loix (Škoda Fabia RS Rally2) who sparkled, even just for a moment thinking second place was on offer in the fight against Ingram. Incredible Freddy… Unfortunately, a puncture that occurred before Dikkebus forced the crew to change wheels on the stage. However, that misfortune led to an even greater fight for a last step of the podium now prized by no less than 4 drivers.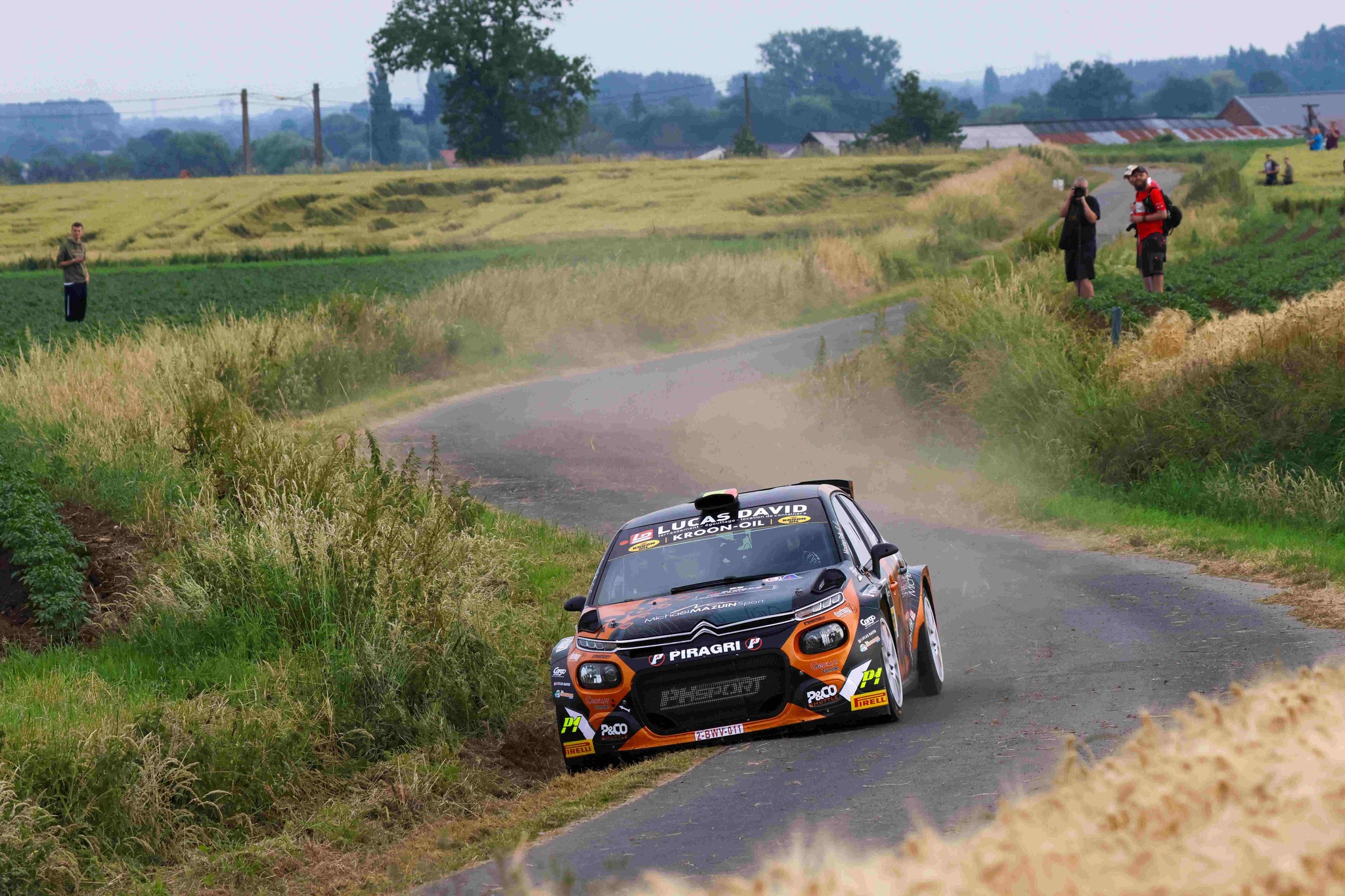 The C3 in P3
Niels Reynvoet (Citroën C3 Rally2), Cédric Cherain (Hyundai i20 N Rally2), Davy Vanneste (VW Polo R5) and Maxime Potty (Citroën C3 Rally2) found themselves in that order and in a close battle. Just 8.8 seconds separated them. Suffice to say it was nothing… Although authors of magnificent rallies, Reynvoet and Vanneste did not seem able to fight against the protagonists for the Belgian title. Both Cherain and Potty were truly unleashed. Both had to fight back after each had experienced various misadventures. They found themselves in a fight that forced them to give 110%, to leave nothing on stage. It was with a lead of 7.3 seconds that the Hyundai had in hand coming into the last 26 kilometers. With a knife between his teeth, and with a different choice of tyres (softer), the Citroën driver severely penalized his rival at Reninge 3 by taking back 4.5 seconds in 15 km. A huge effort… 11.48 km and 2.8 seconds remained between the pair. On Watou, there was everything to play for – winner takes all. Cherain had set an excellent time of 6:20.6 but somehow it wasn't enough with Potty bettering it by 3.0 seconds! A fantastic time which definitely gave 3rd position to the C3. What a final stage, what a rally… In particular Potty, who, it should be remembered, had fallen to 26th place after making a small mistake on SS2. With the 5 points that come with his best time in the Power Stage, Potty is looking like the man to beat for the Title. Evert he good sportsman, Cherain fully appreciated this exceptional battle and the performance of his rival, whom he quickly to congratulated.
Vincent Verschueren (Škoda Fabia R5) and Gilleq Pyck (Hyundai i20 N Rally2) followed, with Bernd Casier (Ford Fiesta Rally2) and Loix, who closed the final top 10.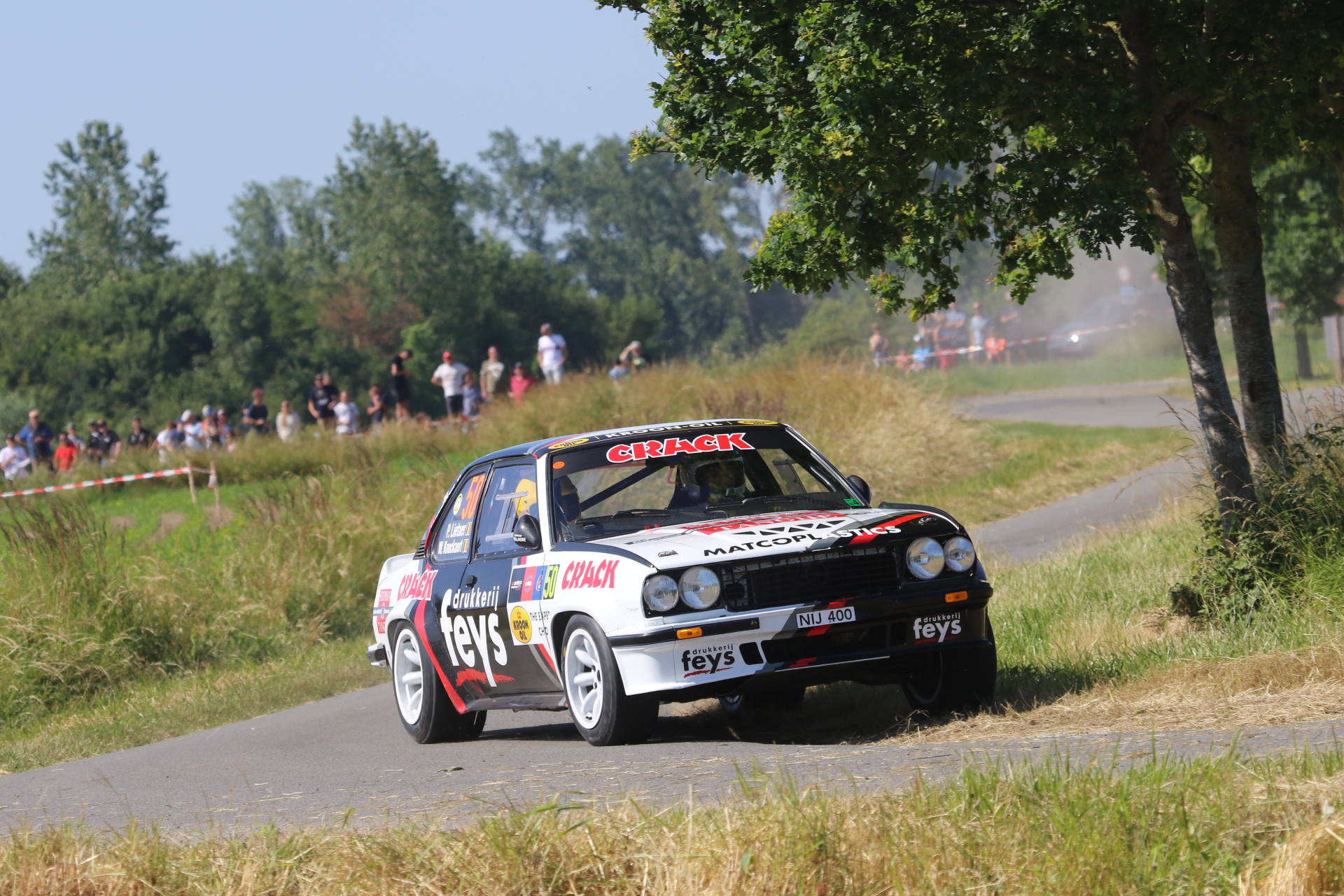 Molle, Van Parijs and the others…
GTs are also always very popular, and in this battle, it was Amaury Molle (Alpine A110 Rally RGT) who was the fastest. In addition to the official RGT classification, he won the unofficial rally for all GT cars, no matter the regulations. Molle was ahead of "Tim" Van Parijs (Porsche 911 GT3 Cup), who for his part, placed the NRGT win in his pocket.
In the other classes, the Ford Fiesta Rally3 – Renault Clio Rally3 battle went the way of Benoît Verlinden, as Patrick Snijers suggested that he could not do anything about the 30 hp difference and conceded defeat. The RC4 drivers also gave us a interesting rally and were engaged in a constant fight. Certainly Julian Wagner (Peugeot 208 Rally4) led the rally from start to finish, but the gaps to the others (Jonas Dewilde, then Steve Fernandes and Marijan Griebel) were never very big. The Austrian finally wins the German for 11.2 seconds, all of this after 221.3 km of rallying. Finally, it was impossible to ignore the 23rd place of Paul Lietaer and his Opel Ascona 400, who won over Pieter-Jan Maeyaert (BMW M3 E30), by almost 2 minutes.
It was a spectacular rally. The 2023 edition lived up to expectation, and then some. We are already eager for the 2024 edition which will be jubilee, the 60th anniversary of what remains the biggest rally in Belgium.