Under the blazing Texas sun, a final 7-lap shootout saw Hendrick Motorsports' own William Bryon overtake the dominant 23XI Toyota of Bubba Wallace to snatch victory in the first race of NASCAR's Round of 12 Playoff.
Bryon, in the midst off a career year in the number 24 car, notched win number 6 on the season and secured win number 300 for the Hendrick Motorsports organization in the NASCAR Cup Series.
Having spent most of the afternoon mired in the middle of the pack, Byron worked his way forward during the final two caution periods to position himself  on the inside of the second row of the field for what would be the final restart. Pole-sitter and the days favorite, Bubba Wallace, led the field to green for the final time with 7 laps to go and immediately came under threat for the lead by Stewart-Haas's Chase Briscoe, allowing Byron to gather a run on the low side down the backstretch as he passed both Wallace and Briscoe in turns 3 and 4.
Wallace made an attempt to block the 24 machine, but the outside lane slowed down enough to allow Trackhouse Racing's Ross Chastain to overtake Wallace for 2nd place. Chastain – who as one point was nearly a lap down as he battled throttle issues all afternoon – would go on to finish 2nd on the day.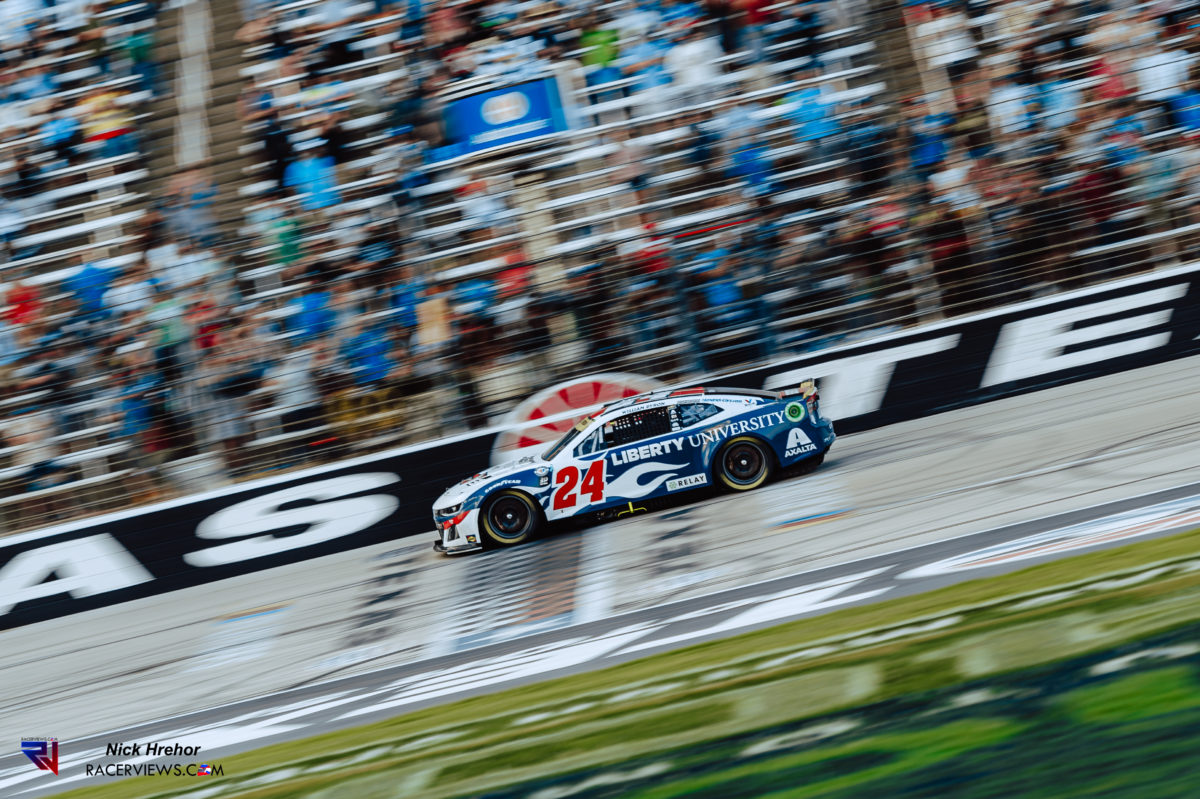 The action of the NASCAR Playoffs continues at the series' largest track as teams prepare to tackle the mighty Talladega Superspeedway. This 2.66 mile oval is one of the fastest and most dangerous on the year as cars pack together with only inches separating one another. The fearsome "Big One" will be on every drivers mind as the remaining 11 competitors in the Round of 12 attempt to lock in their ticket to the next Playoff round.
Catch all of the action on Sunday, October 1st, at 2pm ET on NBC.