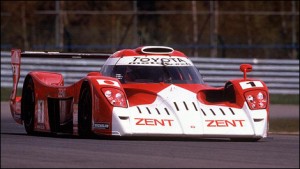 Click here to download the Vincenzo Sospiri interview (right click and 'save as')
Click here to subscribe to RacerViews iTunes channel
After the success of our first podcast, we have heard you and we have released our 22 minute interview with Vincenzo Sospiri as a separate podcast!
For all those waiting for our second full podcast, don't worry – it is recorded and will be with you as soon.  We will endevour to have regular podcasts, bringing you news and interviews from around the world.  Your hosts for the podcasts are Editor of RacerViews, Sam Tickell and Ash Miller – who is a columnist for the site and a sportscar driver.
Sospiri currently runs the Euronova team in Italy.
—
Interview by Sam Tickell, February2012
RacerViews was established in 2011 and with the aim of delivering a new web experience to motorsport fans.  We bring exclusive interviews and photos from motorsports finest drivers of yesterday, today and tomorrow.  Our team has over 30 years of experience in the motorsport field.  With a heavy presence on Facebook, Twitter and iTunes where we have over 2800 followers,  our mission to bring exclusive content is in safe hands.  We have partnered with motorsport teams like Stig Richards Motorsport, One of a Kind Motorsport, Dark Horse Racing and MRT Performance in order to give you the best exclusive motorsport coverage.
We are always looking for new people to join our team.  If you are a motorsports photographer or journalist looking for additional exposure or a great place to learn your trade, contact us