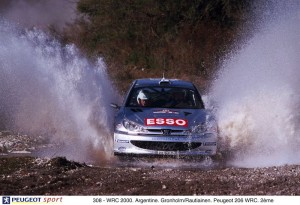 Casey Stoner retires and blames CRT
So Casey  Stoner has announced his retirement from MotoGP racing.  Seeking a variety of reasons including wanting to spend time with his family and a general disagreement with the way the rules are going in MotoGP, his announcement wasn't expected for a reigning world champion- and one of his age.
On the RacerViews Twitter feed, we saw a mixture of disbelief and celebration.  Certainly his frankness of his views and a willingness to express them earned him some anti-fans.  Whatever happens, his exit will be MotoGPs loss.
But it raised more questions for us at RacerViews.  We all know MotoGP has been struggling.  Some 16 bikes  last year and the prospect of fewer this year ensured that changes had to be made.  The sport had lost a lot of its manufacturer backing with Suzuki, Kawasaki and Aprilia having pulled out.  There were no private bikes with the likes of WCM, Illmor and Roberts having failed to keep up with the technical costs of competing in the World Championship.  Even the non-factory bikes were being supported by Dorna and the manufacturer in order to keep a grid full enough to fulfill contractual obligations.   Meanwhile, the cheaper WSBK had been expanding, even with the absence of any real manufacturer interest.
This drove Dorna to the decision that Stoner hated – CRT.  In essence, tuned stock engines and a bespoke racing chassis.  Some say that this will be the downfall of MotoGP.
I disagree.  I think this will be the saviour of MotoGP.
The world can't keep pace with the costs of MotoGP.  Any motorsport that relies exclusively on manufacturer dollars is doomed to fail.  You need to embrace the privateers.  Since the demise of the 500cc class, these guys had been ousted from the top line of the sport – and so we find ourselves with few bikes in the top class.
CRT offers an affordable solution.  Many engine choices and many chassis choices.  Granted they may not be as quick as the outright MotoGP bikes –  but they aren't exactly slow either.
CRT really offers something for motorbikes that car classes have had for a while.  If we look at Le Mans style racing now, or Champ  Cars of the 1980s and  1990s, you had the chance to pair a race car with a race engine.  They looked and sounded different, you still had manufacturer interest and interest from specialist  builders.  It enabled teams to enter the sport that weren't backed by a car  maker.
CRT now allows teams to enter MotoGP that aren't Honda, that aren't Yamaha or Ducati.   The bikes still have to be fast, they still have to sound great and they still have to attract the best riders.
With a bit of honing we believe that CRT will not only save MotoGP, it will allow the sport to thrive, also proving you can have open racing that doesn't cost a (motorsport) fortune.
Lotus and the Indy 500
Undoubtedly, Lotus has not covered themselves in glory this year.  The issues with Indycar is the top of the block.  They have not fulfilled their contractual agreements and, frankly they have been slow.
We would argue that Indy is not thee place for Lotus but they are there – they are a long way behind the rest.  We shouldn't forget though how slow Toyota were when they first came to CART in 1996.  After massive success in sportscar racing in the states, they came over with Dan Gurney's All American  Racers with a neat Eagle chassis and Juan Manuel Fangio II and PJ Jones  These guys were all great races, who knew how to win.
The car was ok but the engine was a dog.  It was also a dog in 1997 and 1998 in the Reynards and Lolas of the time.  Toyota stuck round though and developed it – and came very successful again.
We hope the same for Lotus.  Personally, I hope they can overcome this and come successful.
Time will tell though.
Marcus Gronholm
The two time WRC Champion has announced that he will come back and race in Global Rallycross.  I am a massive fan of Marcus and it was a thrill to work with  him during my time at Rally Australia when it was held in Perth.  He was unlucky not to win three titles as he did things with the Ford Focus and Peugeot 307 that no one else could.
He had massive on stage fights with the likes of Colin McRae, Richard Burns, Tommi Makkinen, Carlos Sainz, Petter Solberg and of course Seb Loeb.  He rallied during the second peak of the sport in the early 2000s (we  call Group B peak 1 and the early days of WRC peak 2).  Many drivers, having made their name in the Group A days took on the more powerful WRC cars from Peugeot, Mitsubishi, Subaru, Citroen, Skoda, Hyundai, Ford and Seat.  The stages were still long, they were still run at night and they still had a proper Monte and Safari.  To take two titles in a time like this was an extraordinary feat.  Plus, he was a nice guy.
The six-round series features five events that partner with NASCAR, IndyCar and the X Games. The opener takes place on May 26 at the Charlotte Motor Speedway.
So we will be looking on, cheering when he returns to competitive driving  in the 600hp Ford Fiesta, racing with the Best Buy Team.
What do you think? Leave your comments below or on our Facebook page.
—
(c) Sam Tickell, May 2012
RacerViews was established in 2011 and with the aim of delivering a new web experience to motorsport fans.  We bring exclusive interviews and photos from motorsports finest drivers of yesterday, today and tomorrow.  Our team of photographers, writers and driver has decades of experience in the motorsport field.  With a heavy presence on Facebook,  iTunes and Twitter where we have over 2900 followers,  our mission to bring exclusive content is in safe hands.  We have partnered with motorsport teams like Stig Richards Motorsport, One of a Kind Motorsport, Dark Horse Racing, Andreas Wirth Racing and MRT Performance in order to give you the best exclusive motorsport coverage.
We are always looking for new people to join our team.  If you are a motorsports photographer or journalist looking for additional exposure or a great place to learn your trade, contact us