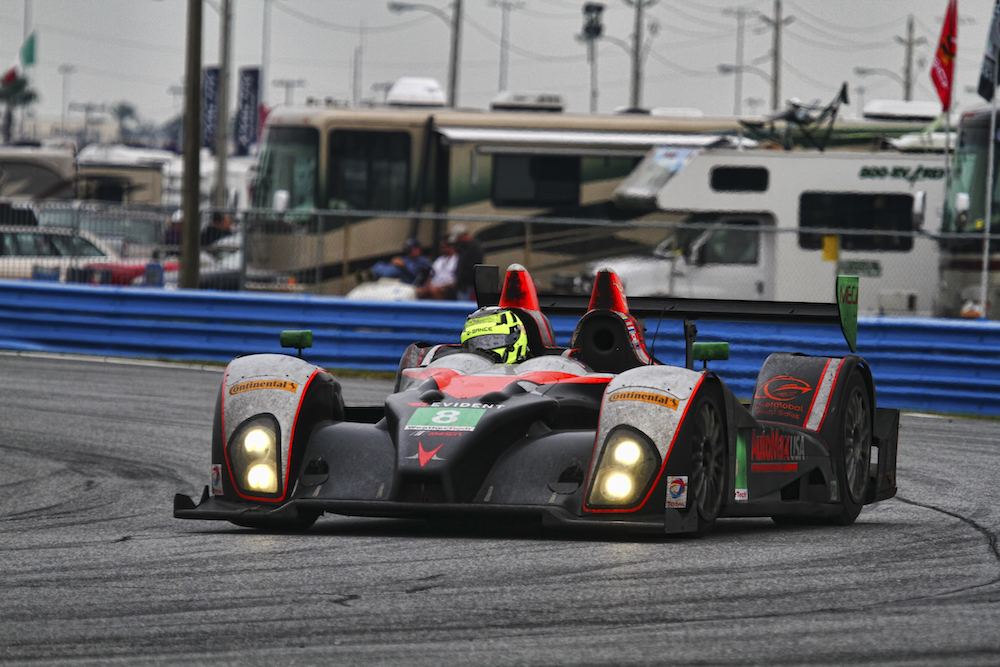 Renger van der Zande was a busy man at the start of the year, being one of the few drivers that did the endurance triple – Dubai, Daytona and Bathurst.
It didn't necessarily go the way he wanted, with teammates going out after five hours at Bathurst and the now infamous incident with the Deltawing at Daytona.
He had to race 10 hours at Daytona, he missed his connecting flight to Bathurst and, in case your wondering, it does take a toll on the body.
But believe it or not, the fact it was endurance racing meant that would be a little easier to prepare for the race.
"What I learned compared with sprint racing is that qualifying is not that important, You have to set up a car for a race setting where your teammates are comfortable, you can lose a bit of the Friday focus – you do. During the race there is a lot happening. Being smart on strategy, being smart and keeping out of trouble, and outside influences, is more important than being quick Friday."
And now the next race on the cards for van der Zande is Sebring – another endurance and another track that saps the energy out of the drivers.
It will be important for his 2016 IMSA WeatherTech Championship run, having been involved in a fight for the 2015 title, losing out in the end in the LMPC category.
It was a season that really impressed the Dutch driver – having raced in Europe in everything from DTM to A1GP.
"I think – it is very exciting. Within our class the competition is quite high."
"Because it is Pro-Am, the first hour the AMs are getting their laps in and trying to stay on the lead lap which is hard. When it is all together with the Safety Car the real battle starts."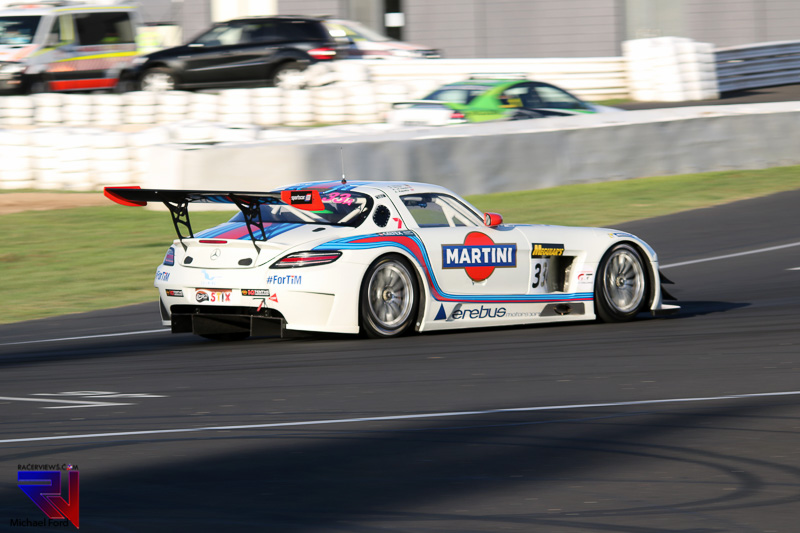 "There is me with Colin Braun, Bruno Junqueria, Tom Kimber-Smith to get into a dog fight. It is fun, I like it. Especially the multicar racing makes it even more interesting when you may not run that much faster than your competitors but you can overtake on traffic and make the difference."
And with names like Junqueria, Kimber-Smith and Braun in the mix, not making the most of a race can have dire consequences for a championship challenge.
So, in a way, getting back on track and fighting back to fourth in class at Daytona is important, but van der Zande sees it as a missed win.
"We were 38 laps down and got back to 16 laps down. The car ran flawless, the Starworks team really prepped the car very well – it is very reliable."
"Even when the splitter is off – we didn't repair the splitter and just put on the parts – we were close to the fastest lap time."
"We should have won that one and brought a Rolex home. We didn't and we are really disappointed about that and not much more to say. We got fourth place in the Championship though – that is very good."
"One of our main competitors – Core – didn't score any points like us last year. They will be chasing down for points and we comfortable in 4th."
So after that result, and his confidence in regular teammate in Alex Popow and as such has high hopes of taking the challenge to for the LMPC title.
Which brings us to his future aspirations.  After growing up in the European paddocks, he has very much enjoyed his time in the IMSA paddock and sees a long future there – along with some other major events.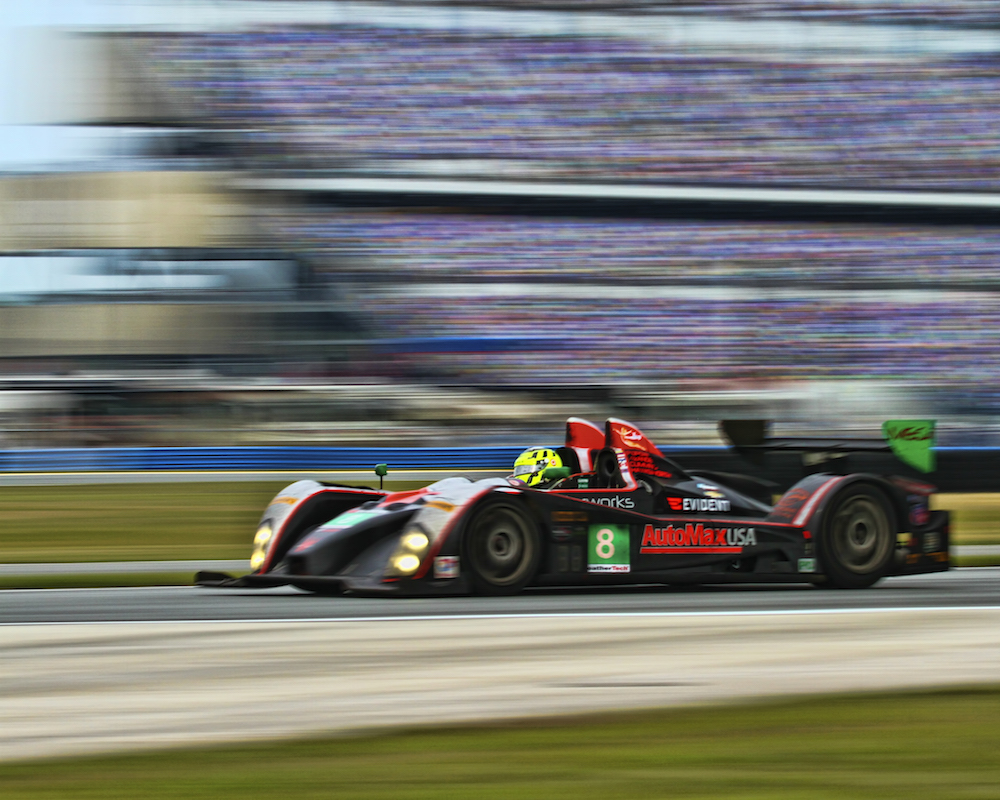 "To be in the US, I could do another 10 years there. It is a very open paddock. The teams are working at a high level and it is still very relaxed. In combination with that, with Europe – with the 24 Hours of the Nurburgring and the 24 Horus of Spa, some VLN, Macau with the factory Mercedes, the combination is very nice."
He is also excited about the 2017 rules in IMSA and sees his future there – knowing the excitement that surrounds the 2017 season, the rules and running for the ultimate prize.
It also allows him to continue operate the GULLWING Racing Insurance – that he runs between races – and sometimes during races.
"Honestly I am running business next to racing which is insuring race cars, for me the combination is very nice. To do the 11 races in America – with that atmosphere, I can run around in the paddock too, with my policies – I think the combination is very good."
Which makes it an exciting prospect – it means that we have one of the best and most exciting prototype drivers staying in the IMSA paddock for this year and championship battles to come – and it means that, we'll see him at other races too, including Bathurst.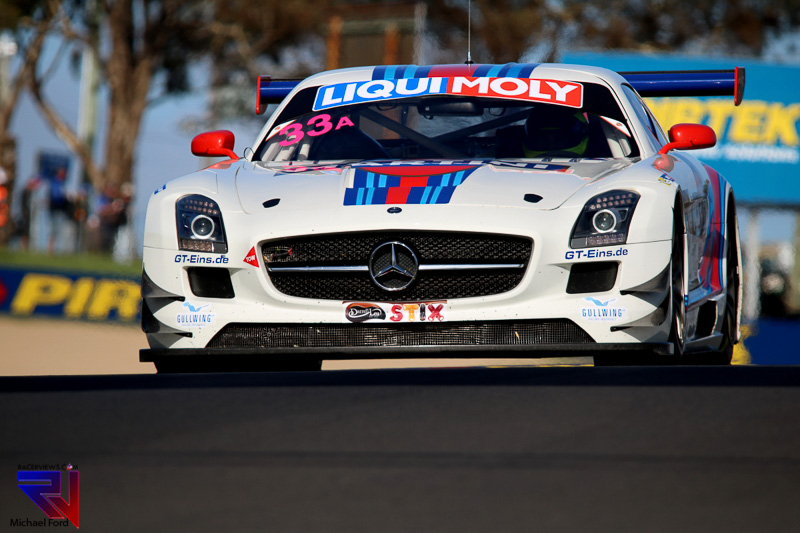 —
Photos by Andrew Henderson (IMSA), Michael Ford (Bathurst)
RacerViews was established in 2011 and with the aim of delivering a new web experience to motorsport fans. We bring you more than just the news.  Our exclusive interview and galleries brings you the views from the track, from the racers. Our extensive race review collection allows you to keep up with the action from around the world. Our team of passionate pros have decades of experience in the motorsport field. Our social media presence on Facebook, Twitter and iTunes  bring you more, a holistic experience.  We have more than 3100 followers on Twitter and more than 2 million views on Google Plus.  Our mission is to bring exclusive content is in safe hands. Over the time we have partnered with motorsport teams likeAndreas Wirth, Stig Richards Motorsport, One of a Kind Motorsport, Dark Horse Racing and MRT Performance in order to give you the best exclusive motorsport coverage.
We are always looking for new people to join our team and we are always looking to publish stories, photos and audio in world-class publications around the world. If this interests you conta