The 2018 Queensland Rally Championship calendar has been announced. There are a few changes to the calendar from 2017 with Wowan out after a successful stint in the small town in the Banana Shire. In to replace it is a rally in the beautiful Whitsundays region.  The Sunshine Coast is back with Imbil while Benarkin and Manumbar take their usual spots.  Additionally the joint round with WRC Rally Australia – a late and urgent change in 2017 is out with another attempt at Border Ranges in Northern NSW.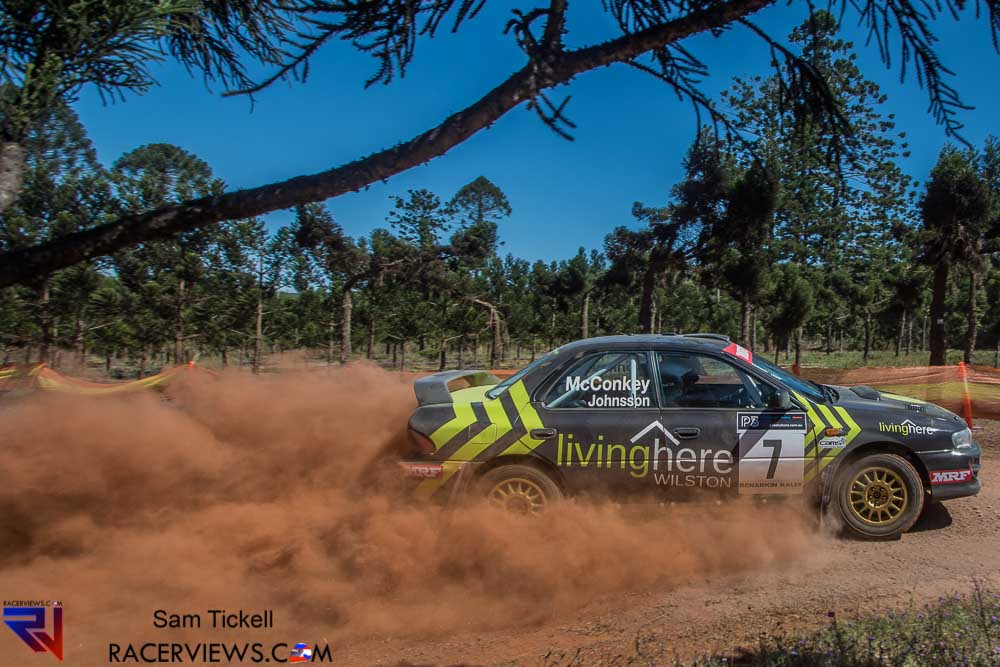 The Championship will continue without the title sponsorship from MRF Tyres although the Indian company will continue to supply tyres.
Three short course events are scheduled in the KCF Short Course Championship and as usual the season will commence with a test event in Jimna.
The full calendars
Queensland Rally Championship
March 17th QRC 1 Inspirations Paint Capalaba Hinterland Rally – IMBIL
14th/15th July – QRC 2 – Border Ranges Rally, KYOGLE
18th August – QRC 3 – P3 Solutions Rally – BENARKIN
22nd September – QRC 4 – SR Automotive Rally – MANUMBAR
13th October – QRC 5 – Abell Point Marina Rally – WHITSUNDAYS REGION
Short Course
14th April – KCF 1 Short Course Rally
23rd June – KCF 2 Short Course Rally
27th October – KCF 3 – Short Course Rally
Other
February 10th – 2018 Future Auto Rally – Test n Tune/Come n Try – JIMNA
The RacerViews info
Photos by Sam Tickell  December 2017
RacerViews was established in 2011 and with the aim of delivering a new web experience to motorsport fans. We bring you more than just the news. Our exclusive interview and galleries brings you the views from the track, from the racers. Our extensive race review collection allows you to keep up with the action from around the world. The team of passionate pros have decades of experience in the motorsport field. Our social media presence on Facebook, Twitter and YouTube bring you more, a holistic experience. We have more than 3100 followers on Twitter and more than 2 million views on Google Plus. Our mission is to bring exclusive content is in safe hands.
Our commitment to motorsport can be seen with unrivalled coverage of the Queensland Rally Championship. Additionally, over the time we have partnered with motorsport teams like Ben Gersekowski, Andreas Wirth, Stig Richards Motorsport, One of a Kind Motorsport, Dark Horse Racing, Nat Rallysport and MRT Performance in order to give you the best exclusive motorsport coverage.
If you have a motorsport story to share contact us!