Kris Princen's car burnt to the ground in Corsica. That is a less than an ideal run-up to the TAC Rally for defending JobFIXers Belgian Rally Champion.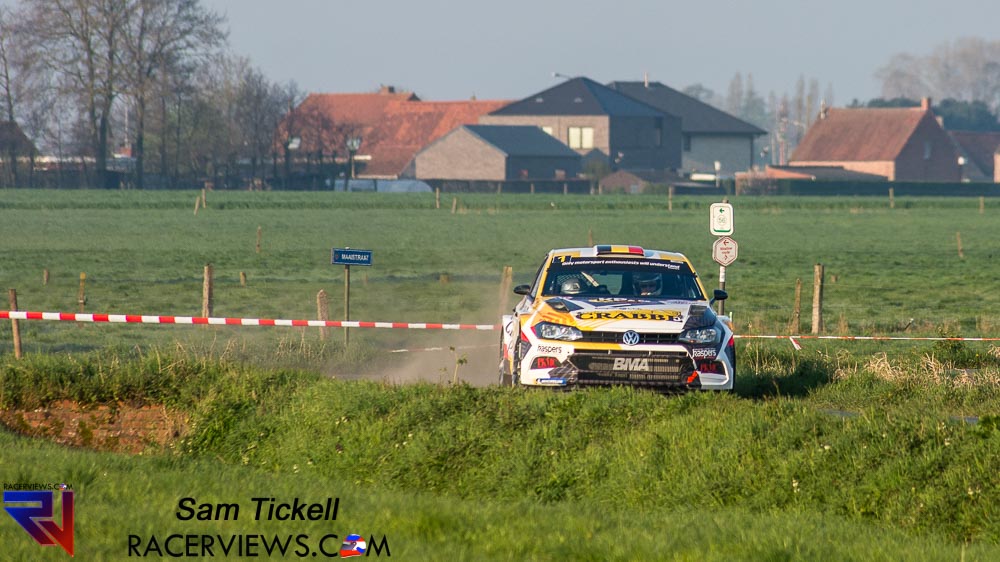 After winning in Haspengouw, he crashed in Spa. But worse was to come for him and the BMA team when Eric Camilli's car burnt to the ground in WRC Corsica. In the world of rallying, cars are on the road in multiple championships and that was the car Princen was using for his 2019 BRC campaign.
For most it would have been a worrying time, your new car is gone and it is not as if there are hundreds of VW Polo R5s just hanging around.
Princen explains his emotions at the time.
"A little bit [worried] – I was watching, like everyone, on WRC live.
"After that I immediately contacted the team in Corsica and they said 'no problem, no problem', they had the new car was delivered.
"We were lucky they had the new car otherwise I don't know what we would have done – maybe take the Skoda from last year or something like that – I don't know!"
It was a quick turnaround for BMA, preparing the new car for the unique conditions of Tielt.
"This is a new car but it is the same – it is a brand new car, we did its first kilometres on the shakedown last Wednesday.
"It is a good car. It is a shame what happened on Corsica but that is the sport."
Fortunately for Princen, he knows the roads and the stages of Tielt quite well. A new car, slippery roads battling back for much needed points.
First he had to stave off Cedric Cherain who "we had a good fight with Cedric until he went off", then there were other contenders like the "Skoda drivers are driving very fast."
But he had it in hand. Not even a little snow on the last two stages could break his concentration.
He led from SS2 and took six of the 12 stage wins on offer. He managed his 18.5 second victory margin well. He made it look like anyone could do it.
"It often looks easy but it isn't easy at all. Behind they were pushing really hard. We had to try but keep a good rhythm, no risks, no mistakes but it is never easy.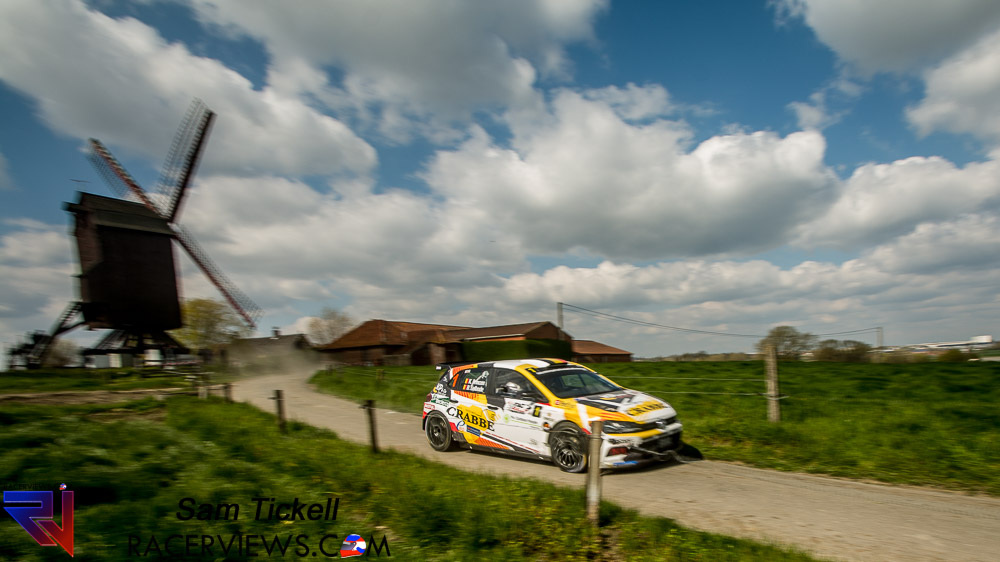 It was an important victory, not only for his Championship chances but for the BMA team after the events of Corsica.
"Also for the team of BMA, after the burning of Camilli in Corsica this is a big relief. Also for the Belgian Championship we take a lot of points and I think we are in the lead so a good job
"It is a big bonus, I like the podium with Bedoret second and Fernémont third. If Cherain took a lot of points, it would be different so I like this podium."
In the end he made the most of his knowledge of the roads, and as his co-driver Bram Eelbode is a Tielt local, there could have been a little of local knowledge that he put to good use.
But as he explains, the Belgian drivers are well versed to reading tarmac and learning rallies quickly, such is the nature of the sport.
"I think all the Belgian drivers know each rally in Belgium very well. He (Bram) knows each stone on each stage which is a small advantage. I know that they have driven the rally many times, maybe not Ghislain [de Mevius, there for the first time] and some others but most know the roads very well."
But the winning feeling is back for Princen as he looks to Sezons, his next rally in the Championship, as he skips the next round in Wallonia. That will be important for his rivals to not miss that chance.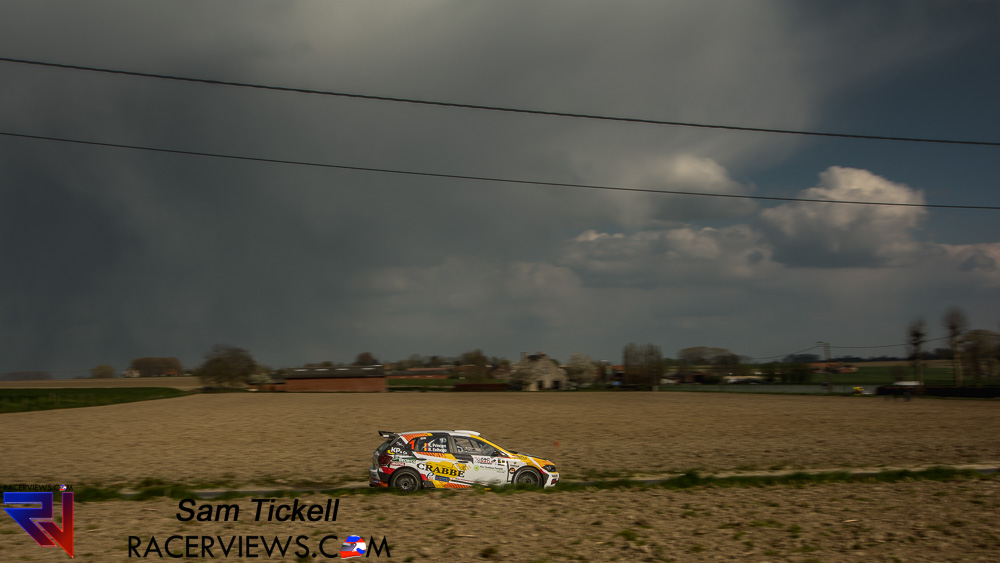 The RacerViews info
By Sam Tickell
We are passionate, dedicated motorsport professionals.
In 2019, we will be trackside at
The World Endurance Championship
Belgian Rally Championship
British GT
You will also find us at selected rounds of Blancpain, IMSA, WRC, and more. We aim to bring you interviews and photos you won't see anywhere else. We don't aim to break the news, rather we aim to bring the voices of the racers to you and atmosphere of the event to you at home. Our social media presence on Facebook, Twitter and YouTube bring you more, a holistic experience. We partner with racers and professionals in the industry and give back where we can. If we can help you or you have a story to share, please contact us.
In the past RacerViews has directly partnered with
Nat Rallysport and
MRT Performance
and our team of reporters and photographers have also worked for events, teams, drivers and series from around the world.