The Ypres Rally is one of the most innovative rallies on the international calendar. This year will be no different. In addition to the Renties Ypres Rally, the Las Vegas Ypres Historic Rally and the SAS Pils Classic Ypres Rally, Superstage is introducing a fourth national competition with international appeal: the Ypres Rally Masters. The new competition will invite 15 fantastic cars to the start, including the … 2019 World Rally Cars!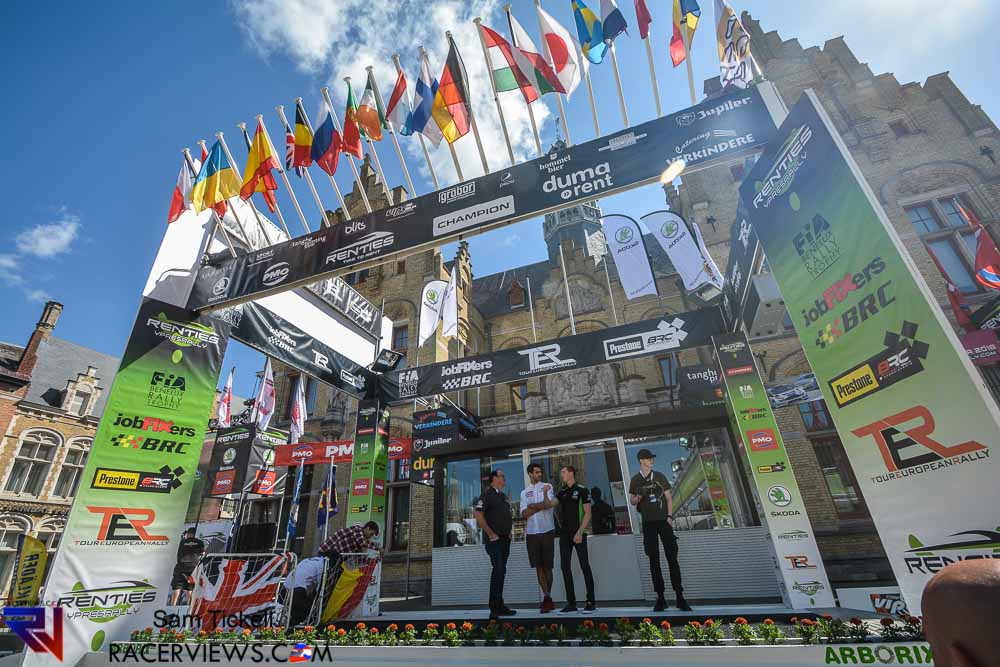 The Historic competitions have experienced a transition phase in recent years. For years Porsches, Opel Mantas and Ford Escorts from the '70s and' 80s have dominated but with the introduction of the Youngtimers category, the Historic event has a new face. The Youngtimers category has introduced cars like the BMW M3 E30, Ford Sierra Cosworth, Subaru Legacy RS and Lancia Delta Integrale back into competition. However, the battle between former Gr.4s and the Gr.As of the early 1990s is an unequal one.
Therefore the idea to organize separate competitions for Youngtimers has been born. New cars are now eligible including kit cars, 4x4s and WRCs. As a result, the screaming and spectacular kit cars can also appear at the start. Just think of the Peugeot 306 Maxi, the Citroën Saxo and Xsara kit cars, the Renault Maxi Mégane, the Seat Ibiza kit car, the Skoda Octavia kit car, the list goes on. With the 4x4s, the Ford Escort Cosworth could be in the company of the Toyota Celica's GT -Four (ST205), the car that Freddy Loix won his first victory in Ypres, and 4WD (ST185), the Subaru Impreza 555, the Nissan Sunny GTi-R, the Mazda 323 GT-R are welcome. In addition, WRCs such as the legendary Toyota Corolla WRC, the various Subaru Impreza's WRC can be at the start line …
Since the Ypres Rally Masters is a support category, the first year only open to 15 invited participants. Superstage will enough to whet the appetite of nostalgic rally fans. After all, it is not only cars of the past, the rally will be open to World Rally Cars … including the newest generation! So we may get the 2019 WRCs in action at the Ypres Rally special stages for the first time. An unseen spectacle to look forward to!
Whoever belongs to the group of lucky ones who can compete for the victory in the Ypres Rally Masters and more specific details about the new competition, which will be driven over 12 different special stages (5 Friday, 7 Saturday) and a distance of 143 km against the clock, will soon be revealed …