Gus Greensmith's WRC debut in Vodafone Rally de Portugal didn't quite end the way he wanted. Together with Elliott Edmundson, Greensmith retired in sight of the finish, crashing spectacularly over the legendary Fafe jump after his suspension/steering failed. It wasn't the end they were hoping for but the rest of the rally suggests that will not be the fullstop to their WRC career.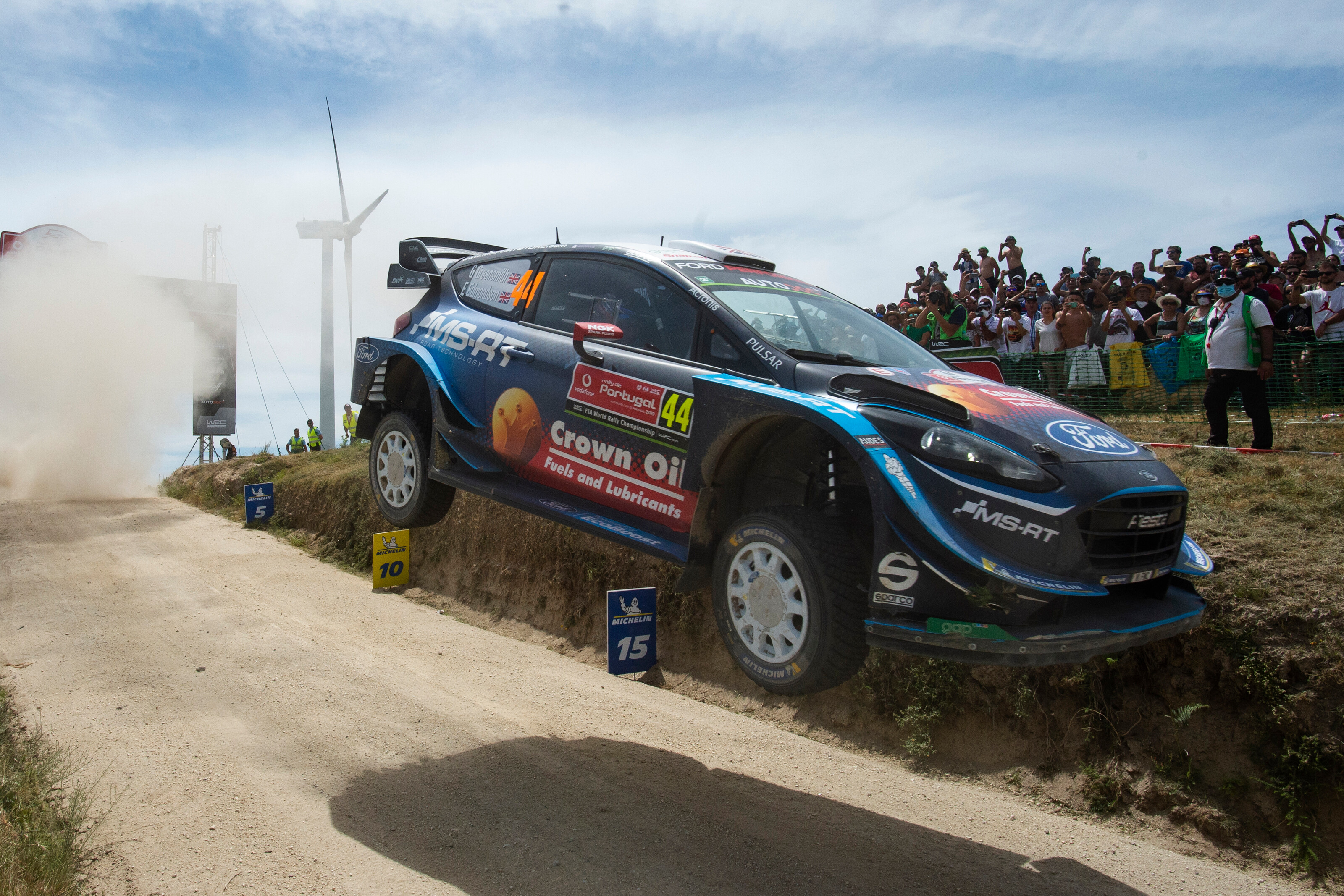 A rally to gain experience in, the M-Sport Fiesta WRC hovered around the lower end of the top 10, at times around 0.5 seconds per kilometre off the pace, at worst a couple seconds off – exacerbated by road sweeping duties. His times were not too dissimilar to Pontus Tidemend who made his long-awaited WRC debut earlier this year in Sweden, also with M-Sport.
If one compares their performances, as much as you can given the different surfaces, they were roughly the same after the Saturday midday service – with Tidemand in 9th, 2;19 off the lead; Greensmith 8th – 2:22 off the lead. During the next loop, Greensmith ran into some problems so there is no point in further comparison.
The key for Greensmith though is the family passion and the obvious enjoyment he gets from rallying. Yes, you are competing at the highest level but when he comes to the end of a stage, you can see the smile that he enjoys being there.
And despite the problems, he said after the event "It's been a really good weekend for us. For some reason everything just seemed to click quite nicely and, to be honest, the speed came pretty quickly. We were battling with Elfyn and Teemu throughout most of the weekend – and that wasn't something I was expecting from my first time in a world rally car!"
And it reflects his attitude going in. In the pre-event media he was getting the usual questions – 'what are your expectations?'; 'how do you feel' – the normal sort of stuff from journalists looking to create their stories into the weekend.
He kept it in check though – as he said "it is 10 years of my life to get to this moment now, so it all seems normal."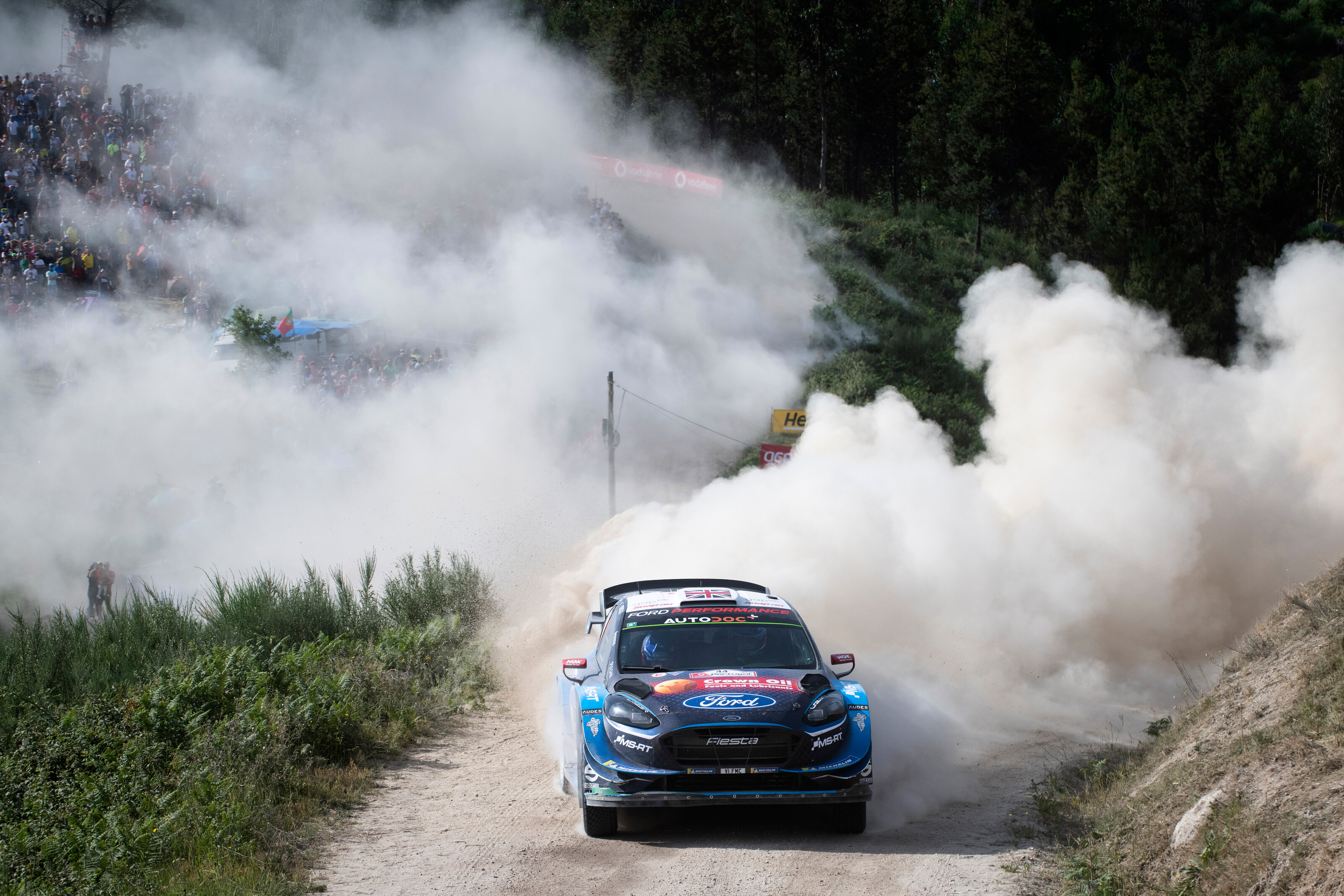 In its own way, this rally is proof that a good junior system can grow a driver through to the big-time, even if run on a shoestring like M-Sport.
Starting from the R1 Fiesta in 2014, through the Drive D-Mack Trophy, the WRC2 and finally WRC2 Pro, he has a long history with M-Sport programs and their machines.
Taking exclusively with RacerViews, Greensmith confirmed the importance. "I have slowly worked my way up through the M-Sport ladder to this point now.
"To be honest, I had never looked forward to a weekend as much as I looked forward to this weekend and I thought the nerves would be more but I am really excited…so it means something has been done well!"
As for the car, the R5 is an incredible machine but the WRCs are as fierce on the inside as they look on the outside.
"It is a different world to be honest. It is really incredible what the new cars can do."
But importantly though, his aim was to enjoy himself, and for most of the rally he did. We can only hope to see him on more rounds but if attitude and pace are anything to go by, he should get another shot.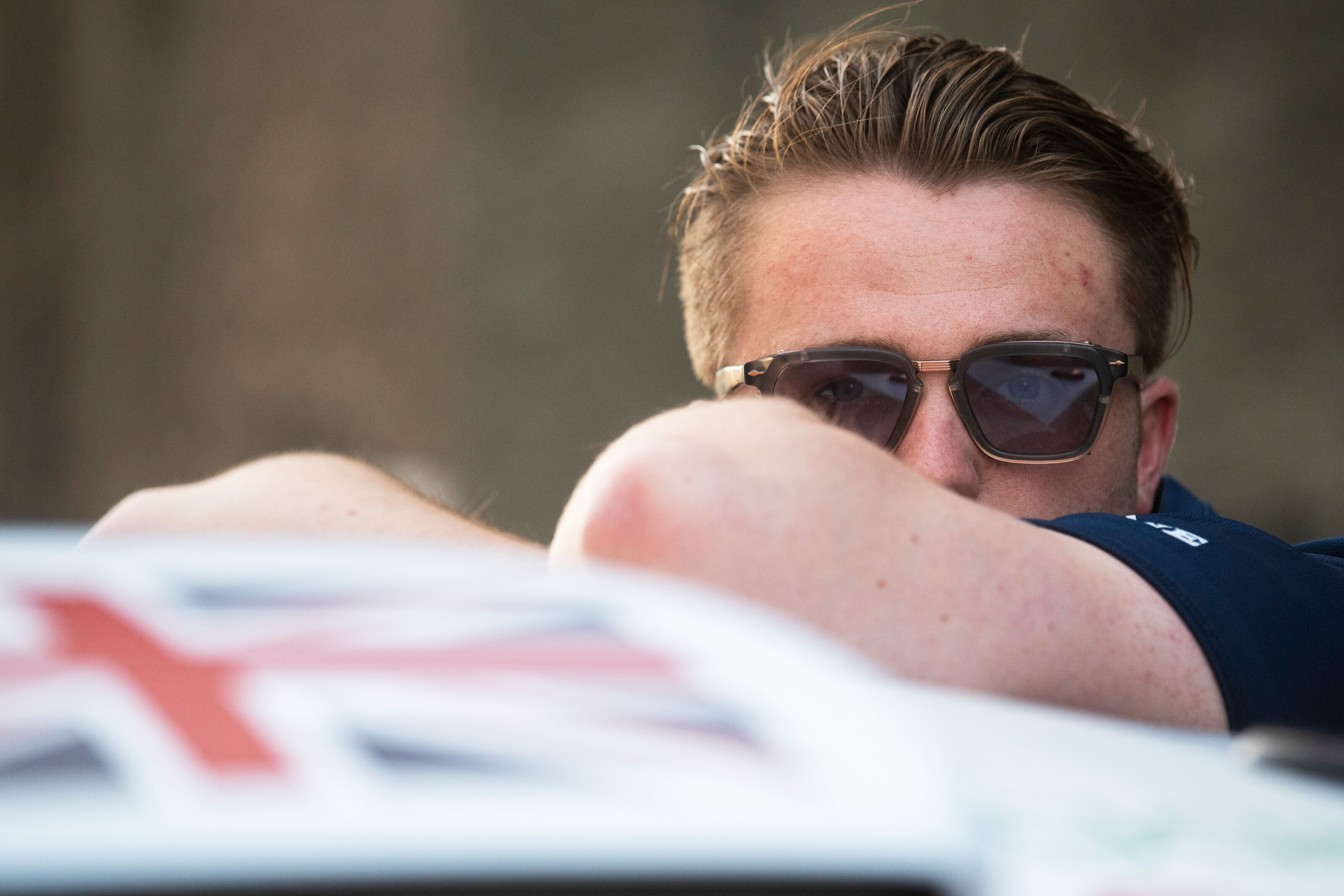 ---
The RacerViews info
By Sam Tickell
We are passionate, dedicated motorsport professionals.
In 2019, we will be trackside at
The World Endurance Championship
Belgian Rally Championship
British GT
You will also find us at selected rounds of Blancpain, IMSA, WRC, and more. We aim to bring you interviews and photos you won't see anywhere else. We don't aim to break the news, rather we aim to bring the voices of the racers to you and atmosphere of the event to you at home. Our social media presence on Facebook, Twitter and YouTube bring you more, a holistic experience. We partner with racers and professionals in the industry and give back where we can. If we can help you or you have a story to share, please contact us.
In the past RacerViews has directly partnered with
Nat Rallysport and
MRT Performance
and our team of reporters and photographers have also worked for events, teams, drivers and series from around the world