We have something new at
#RacerViews
.
Introducing
#FastFours
– where we ask drivers from around the world four quick fire questions!
First off is
Stefano d'Aste
, A man that has been around the motorsport paddocks for years, he is a
FIA WTCR
race winner (in the WTCC days) and was the 2007 Independents Champion and is developing Lotuses with the
PB Racing by Stefano d'Aste
.
Enjoy our FastFours! Next up, Aussie legend Paul Stokell!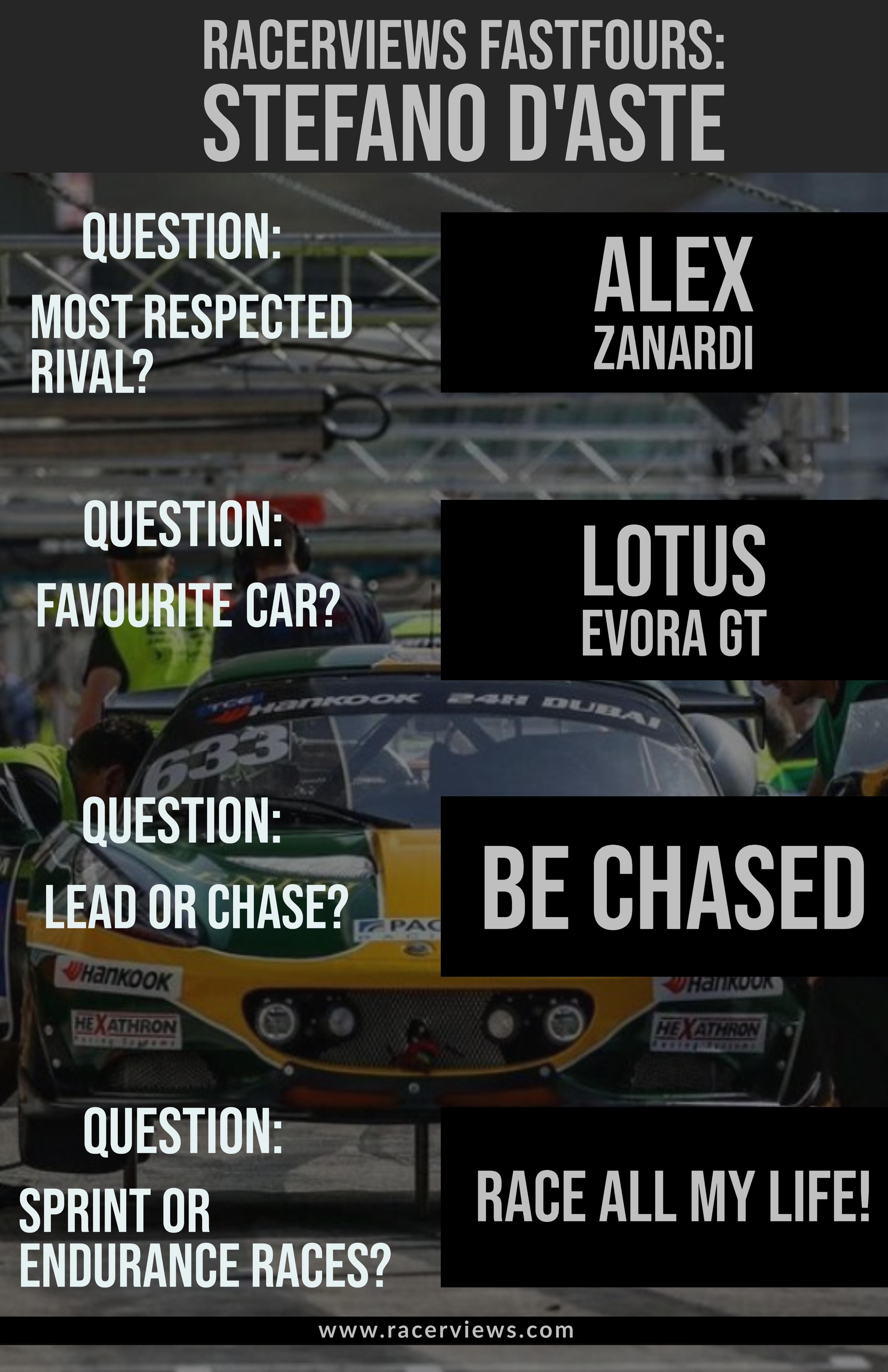 The RacerViews info
By Sam Tickell/Michael Ford
We are passionate, dedicated motorsport professionals.
In 2021 you will see us trackside and stage side with exclusive coverage of
The World Endurance Championship
The World Rally Championship
Belgian Rally Championship
and more!
We aim to bring you interviews and photos you won't see anywhere else. We don't aim to break the news, rather we aim to bring the voices of the racers to you and atmosphere of the event to you at home. Our social media presence on Facebook, Twitter and YouTube bring you more, a holistic experience. We partner with racers and professionals in the industry and give back where we can. If we can help you or you have a story to share, please contact us.
RacerViews has partnered with Championships, drivers and teams in the past. If you think we can help, have a tip or just want to say hi, please reach out.