The GT Cup Championship kicks off this week and it looks like it will be an exciting year!
Becoming known as the Group Ginetta, Group GTA is the final group on our grid. The group is for lower specification cup, challenge or single-make series cars, making it the ideal battle ground for all manner of cars, but most recently the Ginetta G55 – the weapon of choice for all of this year's full season entrants.
The majority of this year's stable are returning squads, including the 2020 Group GTA title winners Simon Orange and Josh Jackson. There's also a group change for one of last year's GTH competitors Craig Wilkins, as well a full season upgrade for Makehappenracing.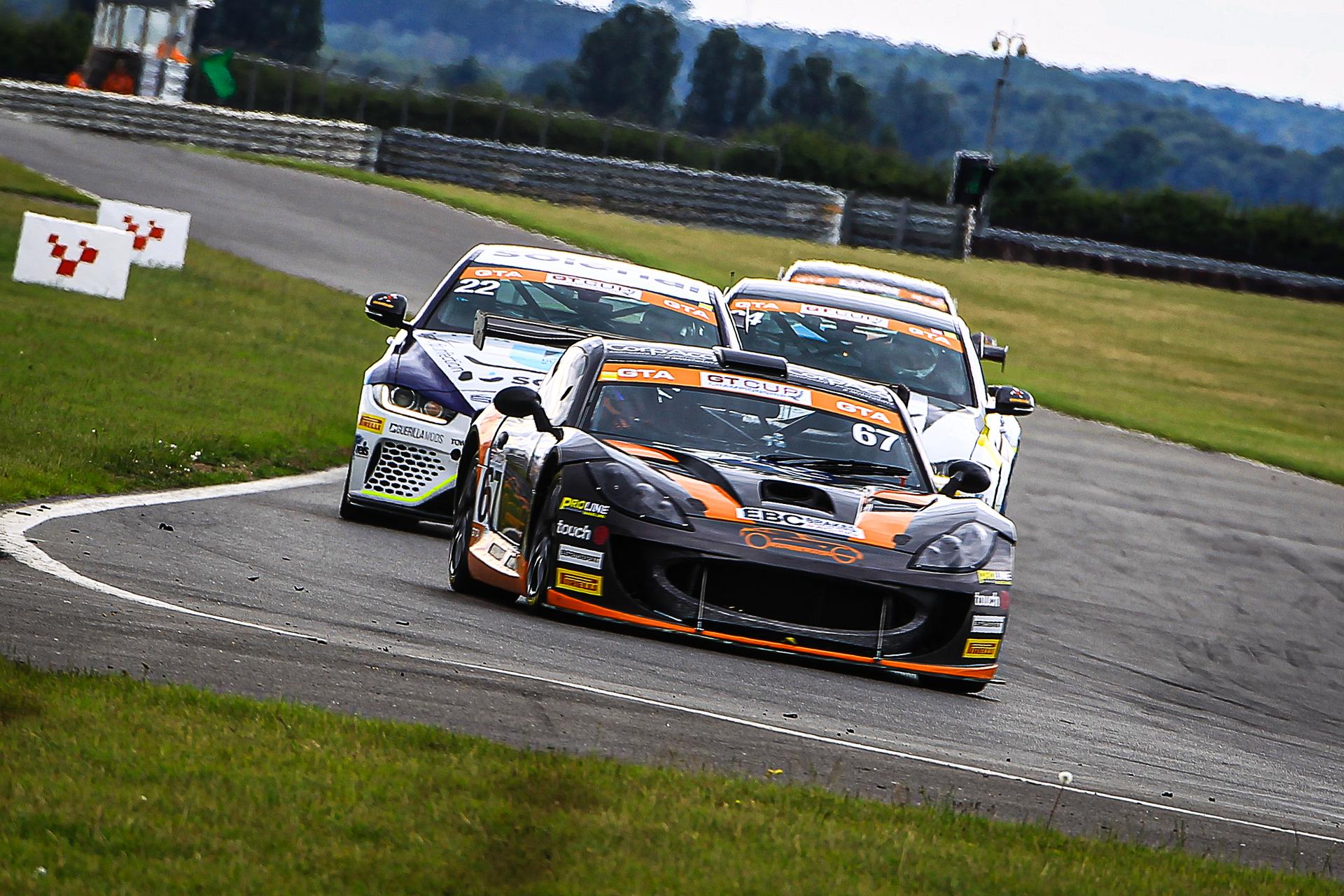 Simon Orange & Josh Jackson – Orange Racing
Not content to go after one group title, Simon Orange and Josh Jackson are also making a run at the Group GTA title with their faithful Ginetta G55 from last season. They will be sharing the driving duties across their race weekends. Orange and Jackson were the overall Championship winners from last season, so they come into this year as the team to beat.
Alex Stevenson & James Kellett – Century Motorsport
Alex Stevenson and James Kellett made the switch to Century Motorsport part way through the 2020 season and the pair have been improving ever since. Young gun James Kellett is acting as a driver coach for Stevenson who only began racing in 2019. It was a mixed season for Stevenson and Kellett in 2020, with a handful of DNFs and three race wins, they'll be hoping for a better run at the title in 2021.
Russ Lindsay & Patrick Collins – Orange Racing
Another returning pair are Russ Lindsay and Patrick Collins. These two joined the championship last season with Team HARD but make their return with new team Orange Racing powered by JMH. Despite only grabbing a single race win, frequent podium finishes secured second place in the Group GTA title race last season. With a new team behind them, the pair could definitely be contenders for the title.
Craig Wilkins – Scott Sport
Another returner from 2020 is Craig Wilkins though despite running the same car and team, it's a new group this year with the addition of Aaron Scott as his pro driver. Wilkins came away with third place in the Group GTH standings last season, so he's proven he's got what it takes to be a contender. The drop down to GTA does bring a smaller group, though every competitor will also be running a Ginetta so the competition is still going to be tight.
Ian Duggen & James Townsend – Fox Motorsport
Running with Fox Motorsport for 2021 are a pair of drivers new to the GT Cup. Ian Duggen and James Townsend both have racing experience in Genetta's across various championships, so they should be right at home in a group full of them in the GT Cup. Fox Motorsport on the other hand have raced with the championship on several occasions before and should be a steady hand to guide their drivers on their series debut.
Stephen Walton & Chris Hart – Makehappenracing
Makehappnracing jumped into the GT Cup championship for the last two races of the 2020 season. Stephen Walton and Chris Hart hit the ground running and immediately felt at home in Group GTA grabbing several podium finishes for themselves. For 2021, they've upgraded to a full season entry and plan to make a full run at the group title. They have already experienced the competition from the current title holders, so they'll be more than prepared for the challenge ahead.
And with that, we've introduced the entire 2021 cohort of full season entrants. The grid this season is the largest the GT Cup has ever seen, and Bute Motorsport are thrilled to be going into this year with such a strong championship. The season begins this weekend at Donington Park on the National Circuit. Track action kicks off on Saturday morning and you can keep up to date across our website and social media channels.