Today on RacerViews latest FastFours is Finnish ace, Emil Lindholm. Fresh off the back of a successful ERC campaign with MRF Tyres, the 3x Vice-Champion in Finland is stepping up to a WRC3 drive with Toksport in a Skoda Fabia Rally2 Evo.
He will be out in Croatia next weekend as he attempts to add to his WRC2/3 podiums he achieved in Rally Sweden in 2020 and 2019.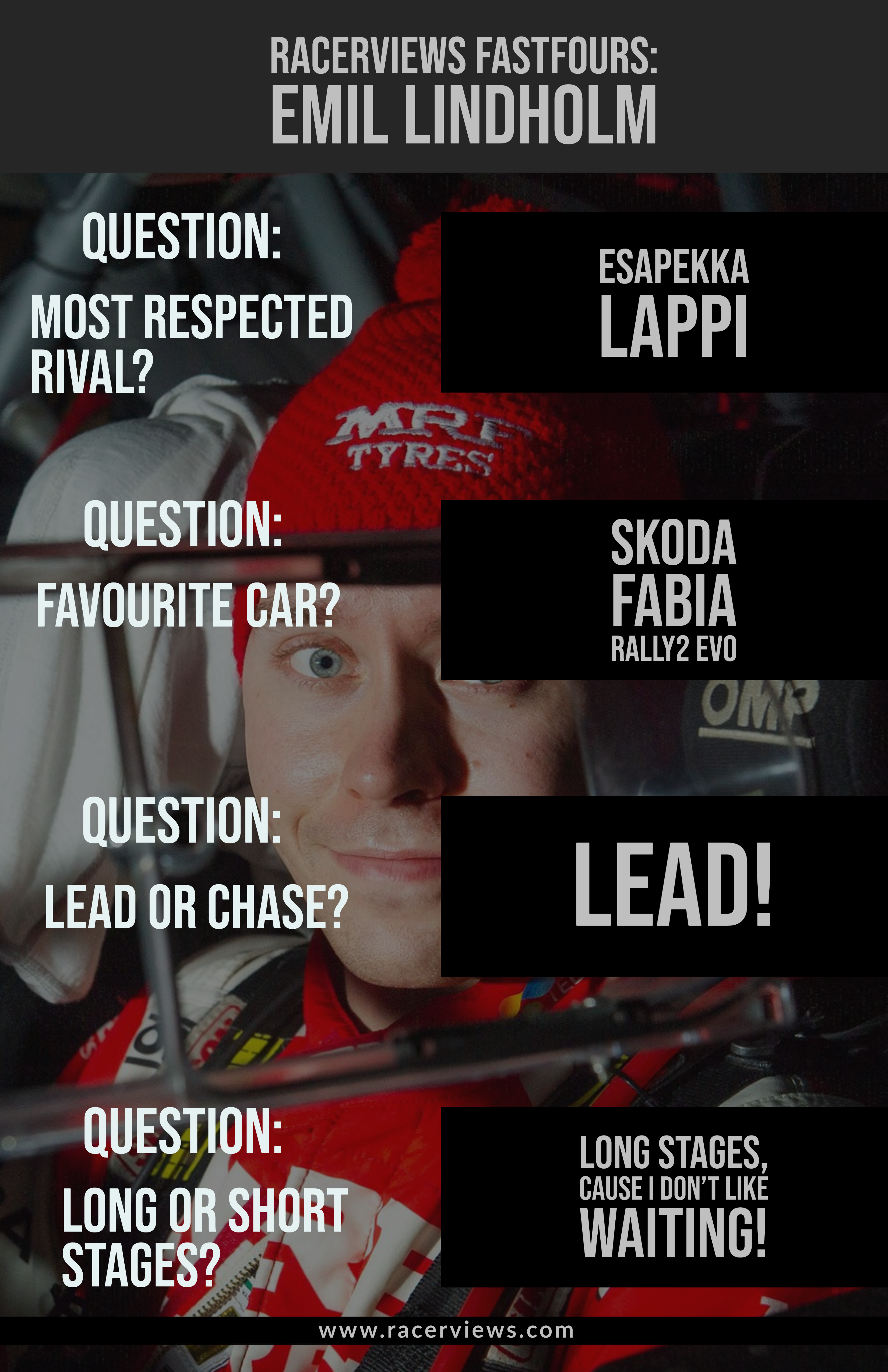 The RacerViews info
By Sam Tickell/Michael Ford
We are passionate, dedicated motorsport professionals.
In 2021 you will see us trackside and stage side with exclusive coverage of
The World Endurance Championship
The World Rally Championship
Belgian Rally Championship
and more!
We aim to bring you interviews and photos you won't see anywhere else. We don't aim to break the news, rather we aim to bring the voices of the racers to you and atmosphere of the event to you at home. Our social media presence on Facebook, Twitter and YouTube bring you more, a holistic experience. We partner with racers and professionals in the industry and give back where we can. If we can help you or you have a story to share, please contact us.
RacerViews has partnered with Championships, drivers and teams in the past. If you think we can help, have a tip or just want to say hi, please reach out.