By now you have read the Dirtfish articles on Seb Ogier's traffic infringements. If not, you should read them here and here. The cliff's notes – he got into a road traffic accident and it was recorded, as was an incident with the police and running a red light. The punishment was  a suspended one-round ban valid for the next six months and a €5000 fine, then he was fined a further €2000 for running a red light during his escape.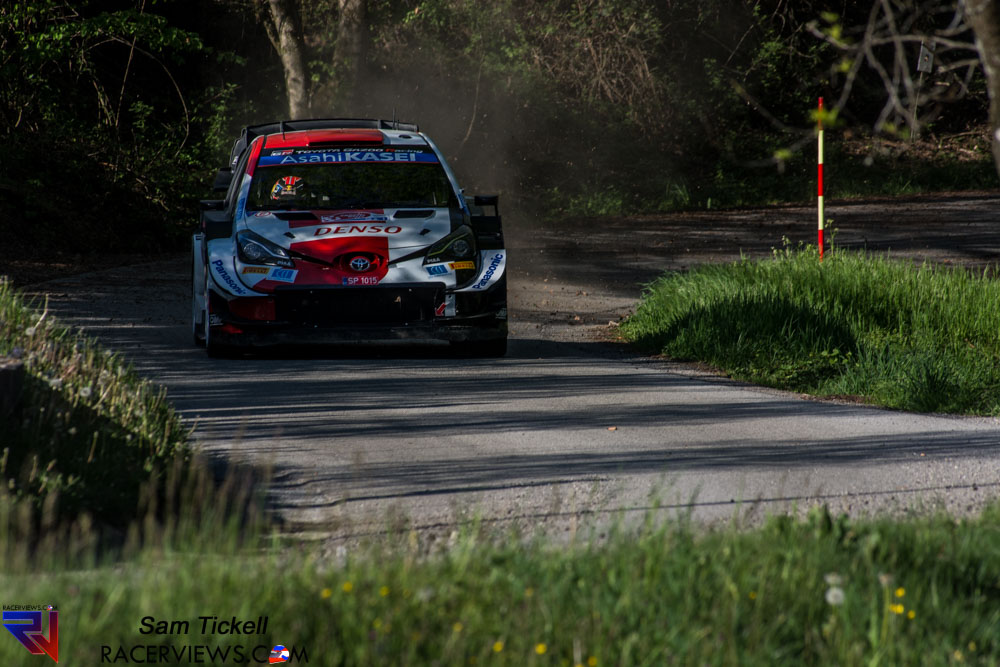 The reaction
Typically social media took their sides. Tweets and Facebook comments were fired off. From a cursory glance, a lot of it looks like it went down fandom lines. Neuville fans hated it. British fans weren't too impressed. Ogier fans saw it reasonable. Neutral fans saw the punishment as a little too soft. This sort of tribalism is normal and what sport feeds off. We love the passion of fans and we love that they get to have their way. Personally, I try to separate myself from whom I support and look dispassionately at the incident. For me, I didn't agree with the punishment but more on that later.
And we love that in this new media world, with social media and WRC AllLive, not a moment is missed. Once upon a time, all this would have been missed and we may have seen some static camera shots, then helicam and on board shots some days after the end of the rally, or at best, later that night. Now we get to live the drama.
The FIA and the event stewards, bearing witness to all of this handed down their punishment. Ogier and the team saw the police and sorted things out with the driver. The car was road-legal and deemed safe, so not much to do there. So like Tanak's incident earlier this year, if no repeat, all is in the past.
Our take
It is a non-sporting incident so a non-sporting punishment is correct. The suspended punishment is correct. But the fine. The fine is meaningless. Other than points, the thing that means more to these drivers is their time. They need time to train, test, rest and what not.
Equally, the optics of this crash could not have happened at a worse time. The same time as the FIA Road Safety campaign and a weekend where they took some recognition from this.
These two aspects should have come together. While we at RacerViews struggle to believe that there isn't provision in the rules for this sort of thing – a traffic incident should be fairly predictable,  we think there is a better option.
A form of community service would be a better solution to this situation. Imagine Ogier getting a few days touring Croatia, or a day before each coming event to go into schools or, in some way, be a part of the FIA campaign to advocate for safe road usage, to go through the incident and make people understand why it is not the best way to go forward.
We know he is a good driver but we know that many people also aspire to be him, and look up to him. Positive road safety messages, education and his time would be a better solution. He gets a 'punishment' and a social good comes out of this situation.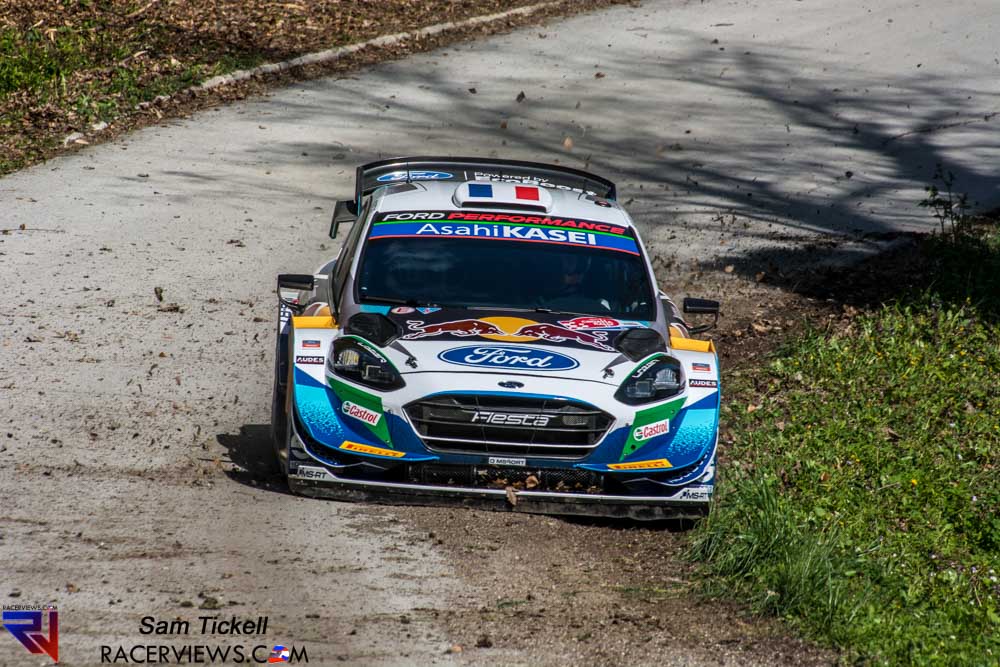 Other talking points
Adrien Fourmaux was incredible. His debut in a WRC car. The Fiesta at that and to come home fifth, making some of his other young compatriots look second rate. Obviously these are early days and he has to now back it up. But if he does, there will be question marks over the heads of some other drivers in the squad…and Ford will need to commit to keep him and develop his career
 Emil Lindholm was the quiet achiever in WRC3. Fifth overall in the Rally 2 cars, he kept his head and kept himself in contention. He lost some time with a tyre issue earlier in the rally but was able to battle back. And he did what Nikolay Gryazin needs to do. Get to the finish. Get the points. Grayzin was in a great position in WRC3 and had one foot on the podium but the Russian pilot did what he does too many times. Crash.
The Croatian organisers had to limit or ban crowds coming. It was evident to see that it was a late decision as the crowd areas were marked and while there were no facilities in these areas, there is potential for that in the future. Still a lot of locals turned up and the Croatians were super helpful and keen for the rally. No many internationals, but this would be expected in the current conditions. Still, it is a shame for the local communities who would have been preparing for more people. Still, the locals have a different take on Covid, and it will be interesting to see if the WRC event makes a difference. Still, the local organisers did a a great job.
Kudos to the WRC Promoter GmbH for stepping up their game this year with new languages to the WRC platform. We still need more but more access is a good sign for their commitment to the platform and the owned streaming service. They seemed to have taken a slightly different tact to their social media this year, which is also in the right direction…
The RacerViews info
By Sam Tickell
We are passionate, dedicated motorsport professionals.
In 2021 you will see us trackside and stage side with exclusive coverage of
The World Endurance Championship
The World Rally Championship
Belgian Rally Championship
and more!
We aim to bring you interviews and photos you won't see anywhere else. We don't aim to break the news, rather we aim to bring the voices of the racers to you and atmosphere of the event to you at home. Our social media presence on Facebook, Twitter and YouTube bring you more, a holistic experience. We partner with racers and professionals in the industry and give back where we can. If we can help you or you have a story to share, please contact us.
RacerViews has partnered with Championships, drivers and teams in the past. If you think we can help, have a tip or just want to say hi, please reach out.