Yesterday we took a look at the FIA WRC from Rally Croatia, today we'll take a look at the first round of the FIA WEC from Spa.
The media
It is hard to not get a little frustrated at the ACO and their media. The sport of endurance racing is not made for TV, rather it is ideal for the internet. So, wisely they have their owned streaming product. Where as some categories do it well, with a lot of extras and a lot of functionality, the same cannot really be said for the WEC. The premium product deserves more. The fans and commentators deserve more, better innovation, better ability to tell a story and more insightful content.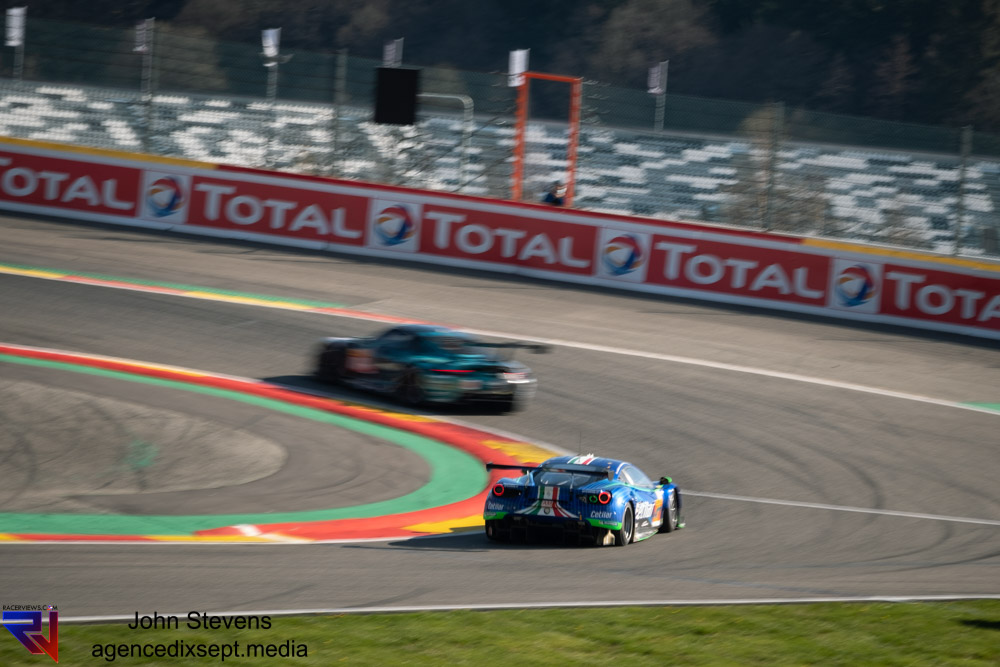 What's more, what other channels are they using to push new customers to their channel? A cursory glance at their YouTube channel sees six videos over the weekend and their race review video, at around six minutes contains just two minutes of race footage, with no commentary. As of writing this, it has around 30,000 views, where as just 2 hours after a relatively dull F1 race, it has 200,000 views. Indycar after around 18 hours has almost 50,000 views.
The problem we face here is that the entire race is being broadcast and the FIA WEC own all the footage. But the story telling is not there. It is stuck a little in the past. It relies on a bank of very good websites to cover the core of the race. The FIA WEC has an excellent product – dream cars, a good grid, drivers pushing to the edge, crazy crashes, crazy passes but little of it is seen by a casual viewer. And there is little incentive for a fan to step up to become a hard core fan.
There are a couple of strategies that could be immediately and cheaply implemented by the FIA WEC – that is to increase their race highlights to around 10 minutes with commentary, release their 50 minute highlight packages as they see fit and, if they so choose, freely release their full race. They need to get much better at discoverability of their content across channels and tell the story. Then they can start to funnel new fans to their app, do a little research on what people want to see and make it into something better.
The Hypercar
Again it was a race that went ahead without a crowd and there was some effort for many teams and media to get there. John Stevens was there for RacerViews and delivered us an excellent gallery. It was the first race of the Hypercar era and Toyota was the only entry with their Hypercar ready, which was to be expected but a little frustrating. While they have gotten the jump on their rivals from Peugeot, Ferrari, Glickenhaus, Kolles and the LMDH brothers, their start did see some controversary.
The early pace in testing suggested that the LMP2s are a little too close for comfort. After watching the current generation of F1 cars and the previous generation of LMP1 cars, we know that outright pace is not everything. The need to contain speeds and costs is important and for that, I don't think that the pace of the Hypercars is necessarily wrong. But it is a bit of a shame that the early headlines about the category was on this issue.
Equally, taking downforce away from the LMP2 cars would be wrong. Given the AM nature of the class, making them too slick to driver would be a mistake. Perhaps though there will be some performance review post Le Mans and post any part of sandbagging.
But Toyota allayed any reliability concerns through the race and won comfortably from the Alpine. It would have been a 1-2 but for a driver mistake. So that is good.
The rest
It was a shame to see some of the crashes throughout the weekend, though the Porsche spare parts department will be busy this week!
It is a little sad to see the end of Oliver Gavin's career and we would have loved to see a victory for him. But what a guy, what a racer…
The LMP2 category needs some work – basically turning into an Oreca one-make championship. With no oddball players and opportunity for others to improve without tokens etc, it has lost a little magic
The RacerViews info
By Sam Tickell
We are passionate, dedicated motorsport professionals.
In 2021 you will see us trackside and stage side with exclusive coverage of
The World Endurance Championship
The World Rally Championship
Belgian Rally Championship
and more!
We aim to bring you interviews and photos you won't see anywhere else. We don't aim to break the news, rather we aim to bring the voices of the racers to you and atmosphere of the event to you at home. Our social media presence on Facebook, Twitter and YouTube bring you more, a holistic experience. We partner with racers and professionals in the industry and give back where we can. If we can help you or you have a story to share, please contact us.
RacerViews has partnered with Championships, drivers and teams in the past. If you think we can help, have a tip or just want to say hi, please reach out.