Team MRF Tyres is back in the FIA European Rally Championship this weekend with the final gravel round with the Rally Serras de Fafe e Felguieras – or simply Rally Fafe. It is a 16 stage, 200km blast against the clock. Last time out, driver Dani Sordo finished second after a great fight for the win. We talk to him before the event.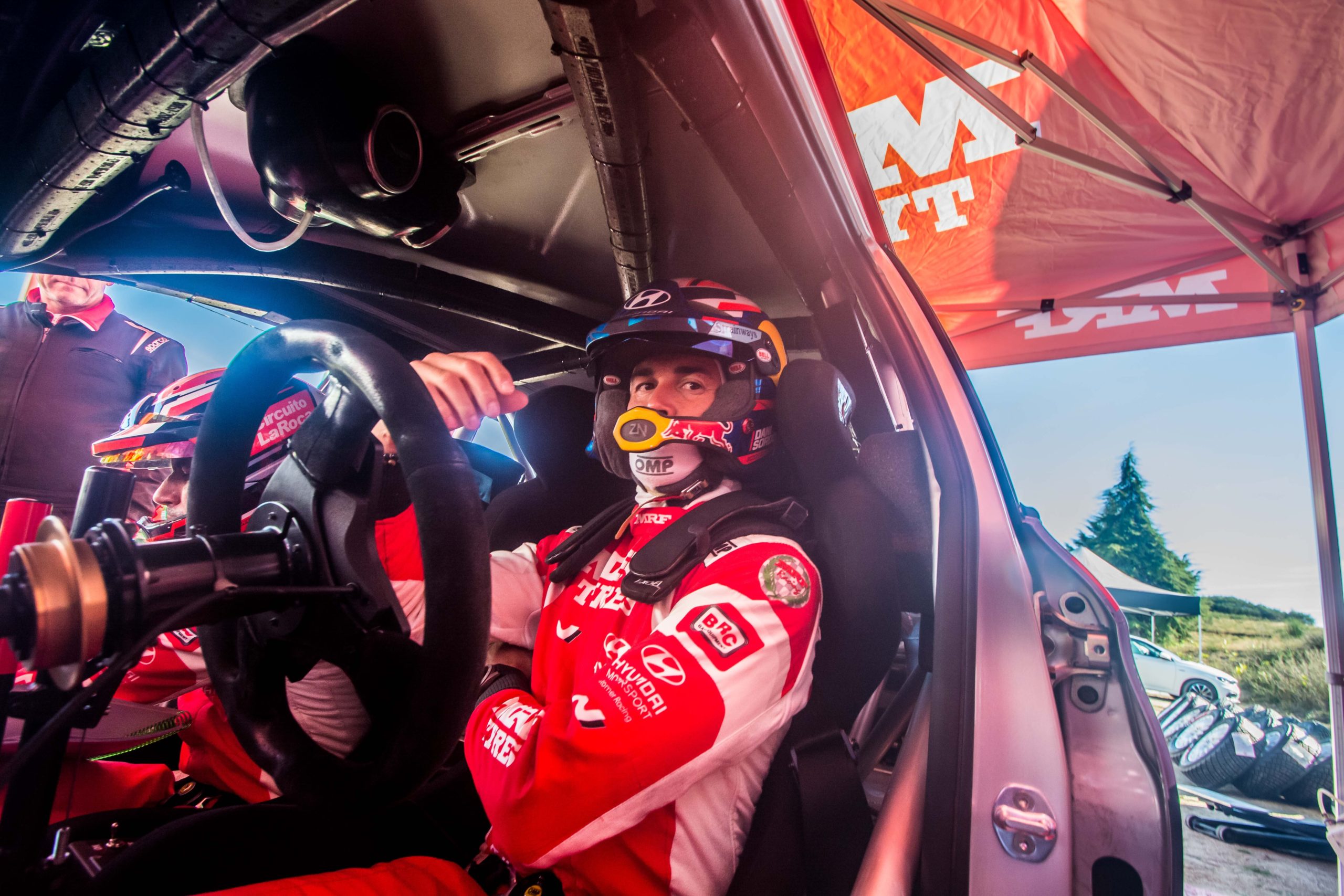 Team MRF Tyres: Hi Dani, we are here before the start of the Rally Serras de Fafe e Felgueiras for the FIA European Rally Championship. A rally you know well as a former winner but new to the FIA ERC. What can we expect?
Dani Sordo: We have a good feeling. We had a big test for Team MRF Tyres. We tried a lot of things in the car and we have a lot of confidence. It is a rally I quite like so I am confident.
Team MRF Tyres: Last time out in the Azores Rallye, we took second – how do you build on that momentum?
Dani Sordo: Of course, in the last rally we had a better result than we expected. So now we have high expectations. We need to be clever and not make any mistakes to be able to capitalize on that result and carry it here for MRF Tyres.
Team MRF Tyres: How do you now go and gather data while aiming for a top result?
Dani Sordo: Honestly, we are working a lot for the tyres, looking for information in every kilometre to take away. But we know we can aim for a good result so that is what we will do. To get both, is ideal.
Team MRF Tyres: What is there to look forward to in this rally?
Dani Sordo: The roads are quite difficult in general. It can be difficult to find the right pace here. But all the people come for the jump. They are waiting for this. As a driver it is really good to jump there. I am waiting for this moment with Team MRF Tyres.
Team MRF Tyres: Thanks Dani, best of luck this weekend.
Dani Sordo: Thanks.