THE UK'S ONLY CHRISTMAS LIGHTS AND LASER DRIVE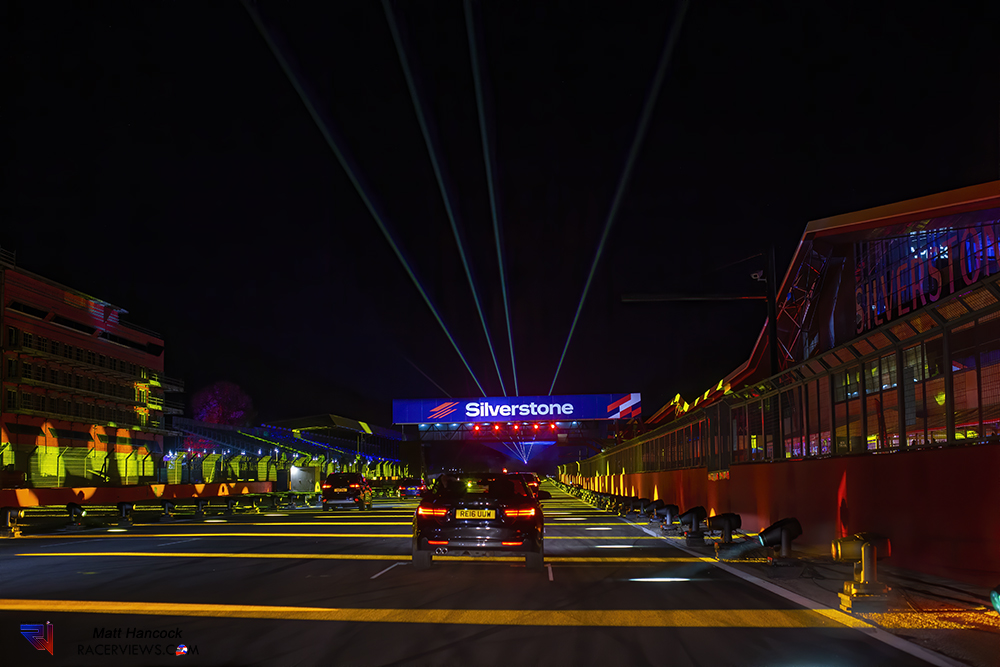 Tonight see's the start of the Silverstone Lap of Lights festive showcase. From the 26th November to 3rd January you will be able to take your car and all the family on a spectacular drive around the world-famous formula one circuit and the home of motorsport.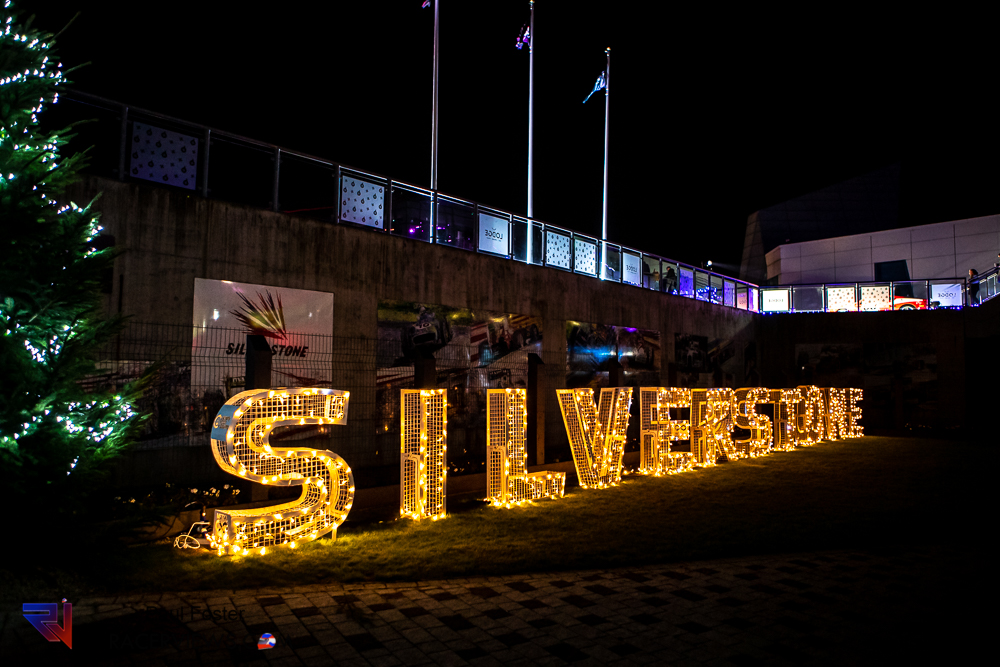 The event was opened on Thursday evening by former F1 driver and world endurance champion, Anthony Davidson driving the 2019 Lewis Hamilton Formula 1 World Championship winning W10 around the Lap of Lights. Santa was also on hand to help prep the car prior to Anthony taking to the track.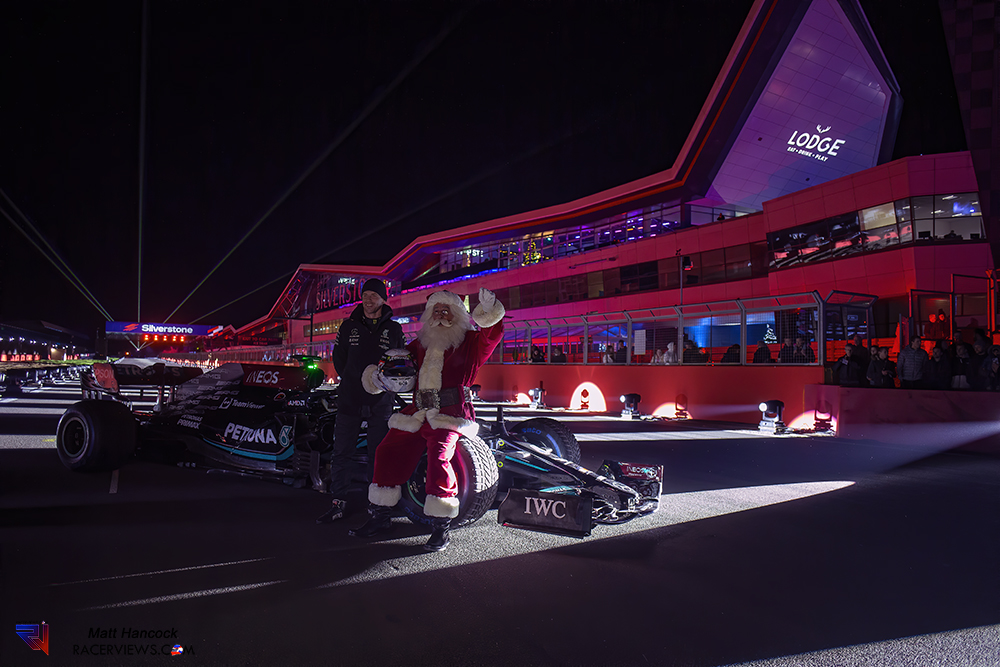 The UK's only light and magical laser drive will see you travel from Silverstone to San Francisco, Paris and onto the Pyramids, as you follow what may be the same route as undertaken by Santa. Once you have driven around the circuit the fun continues as you have options to go ice-skating on a real ice rink that has been situated in the International pit lane and garages. Once you have completed a few laps on the ice you can try out some axe throwing (No they are not real axes, but they are great fun though). Or maybe some curling.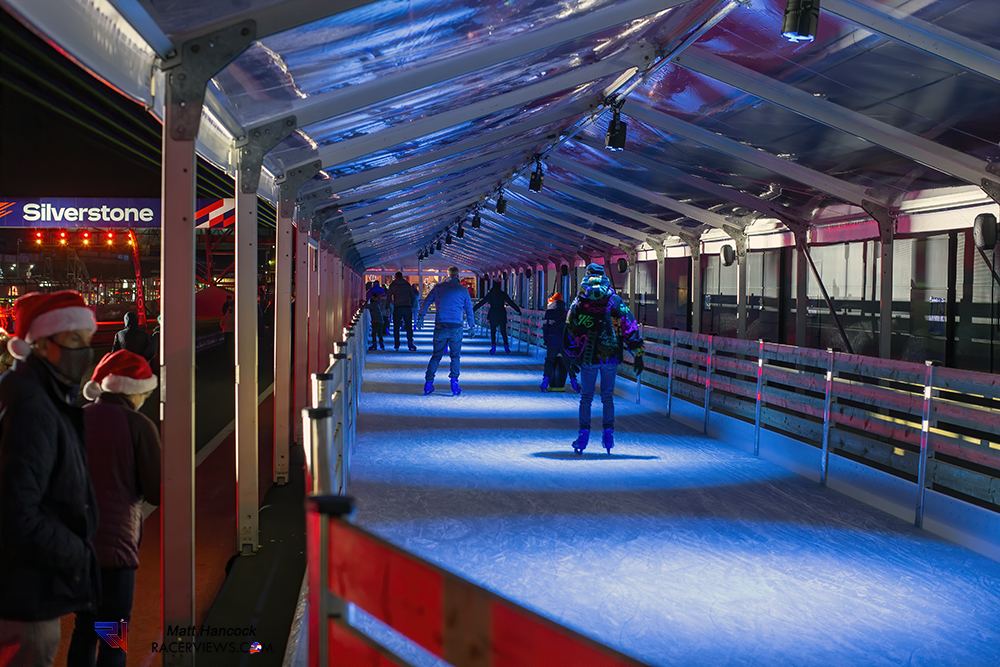 The Wing has been turned into a Christmas lodge complete with live music, Simulators, sweet stalls, and some great food and drink offerings. If you get lost or are not sure Santa's elves are on hand as well should you need help. All in all, it's a great evenings entertainment for all of the family and definitely not to be missed. Thursday evening was hosted for NHS emergency service employees and their families as well as staff and media from Silverstone.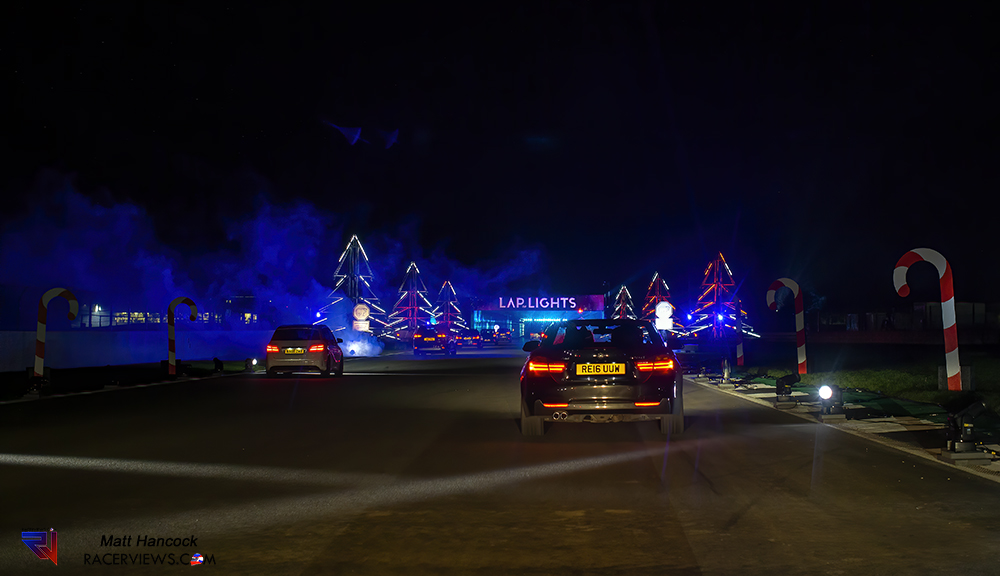 More details and tickets can be found here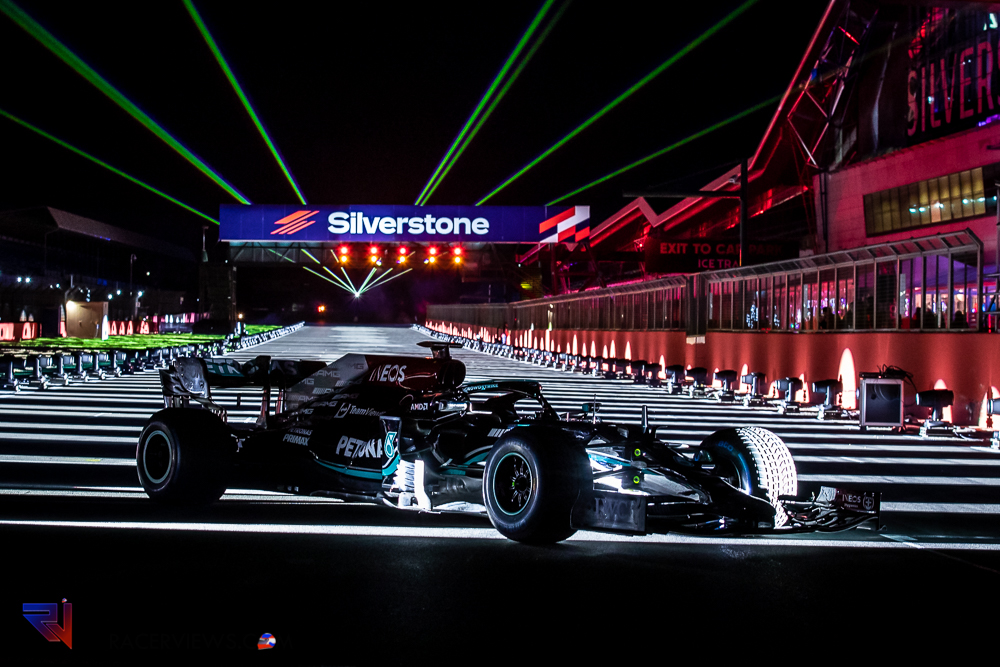 Images by Paul Foster and Matt Hancock
The RacerViews info
By Matt Hancock
We are passionate, dedicated motorsport professionals.
In 2021 you will see us trackside and stage side with exclusive coverage of
The World Endurance Championship
The World Rally Championship
Belgian Rally Championship
and more!
We aim to bring you interviews and photos you won't see anywhere else. We don't aim to break the news, rather we aim to bring the voices of the racers to you and the atmosphere of the event to you at home. Our social media presence on Facebook, Twitter and YouTube bring you more, a holistic experience. We partner with racers and professionals in the industry and give back where we can. If we can help you or you have a story to share, please contact us.
RacerViews has partnered with Championships, drivers and teams in the past. If you think we can help, have a tip or just want to say hi, please reach out.