Nitro RX started the first of its 2022 rounds this weekend at what is regarded as the home of Rallycross, Lydden Hill UK. Nitro Rallycross has for this season decided to global for the first of ten races being staged across six countries, including Sweden, Finland, Canada and Saudi Arabia.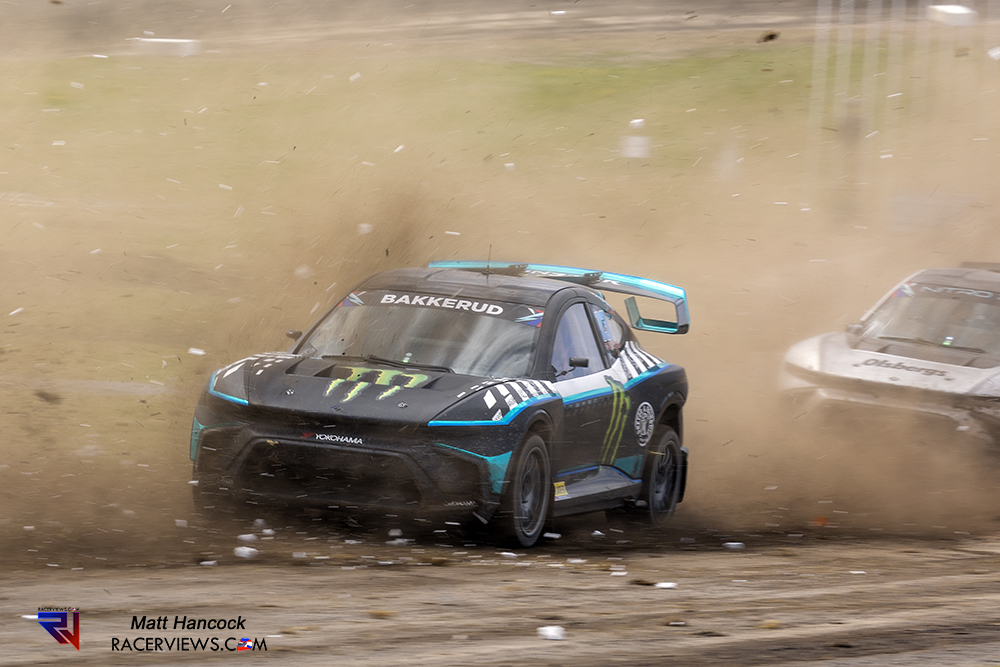 Travis Pastrana, Nitro RX mastermind and 2021 series champion says, "I'm so excited to see Nitro Rallycross expand into a full worldwide series. This is the action-packed, no limits racing that teams, drivers and fans have been looking for, and going global has been our goal from the beginning. We also have the fantastic opportunity to get things started at historic Lydden Hill, an iconic track that is the birthplace of rallycross and home to some of its biggest moments. We are going back to the beginning and making the changes we think are needed to take the sport to the next level."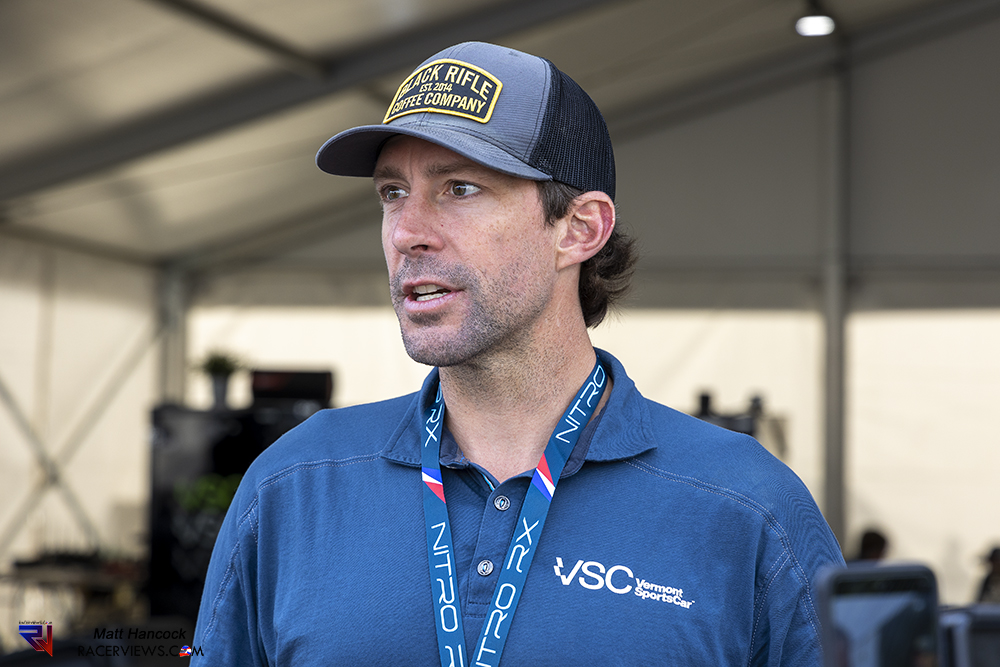 Nitro RX has a different race format to normal rallycross.
DAY 1
One solo lap determines seeding order for Battle Qualifying.

Battle Brackets

Head-to-head tournament style bracket

Culminates in a final battle to determine pole position for Day 2

1 Championship Point is awarded for each battle win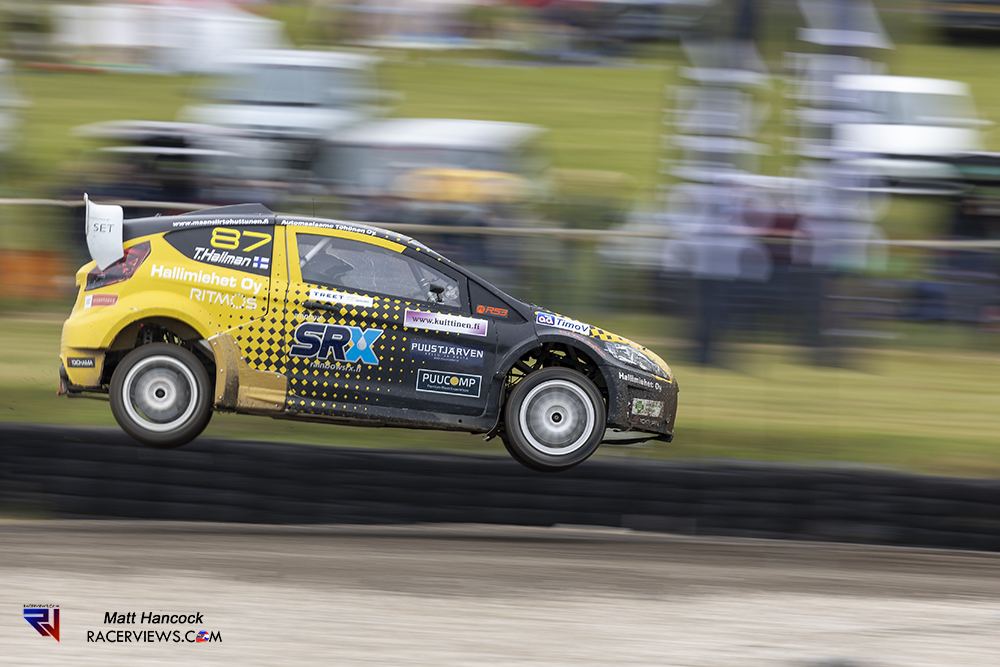 DAY 2
Heats – 2 races // 8 cars // 5 laps
4 total advance directly to final

All other drivers go to semi final

SemiFinal – 2 races // 6 cars // 5 laps

4 total advance to the final

All other drivers go to Last Chance Qualifying

LCQ – 1 race // 8 cars // 5 laps

Top 2 finishers advance to final

All other drivers are out

Final – 10 cars // 6,000hp // 1 winner

All starters are awarded points

Point breakdown:

1st: 50 points

2nd: 45 points

3rd: 40 points
This season will see the start of a new group "E" class.  The new electric FC1-X is the most powerful rallycross car ever built.
Group E
Robin Larsson in the RX Cartel car had been dominate all weekend and was placed on pole alongside Kris Meeke in the Xite Energy Racing car for what would be an eight car final. Larsson lead from the start and continued to lead right through to the end. Sadly Kriss Meeke was involved in an incident on the first lap and was unable to finish the race and a lap later Pastrana was also forced to retire due to damage sustained from the first lap incident. Second place went the way of Larsson's RX Cartel team mate Andreas Bakkerud with third spot going to Niclas Grönholm.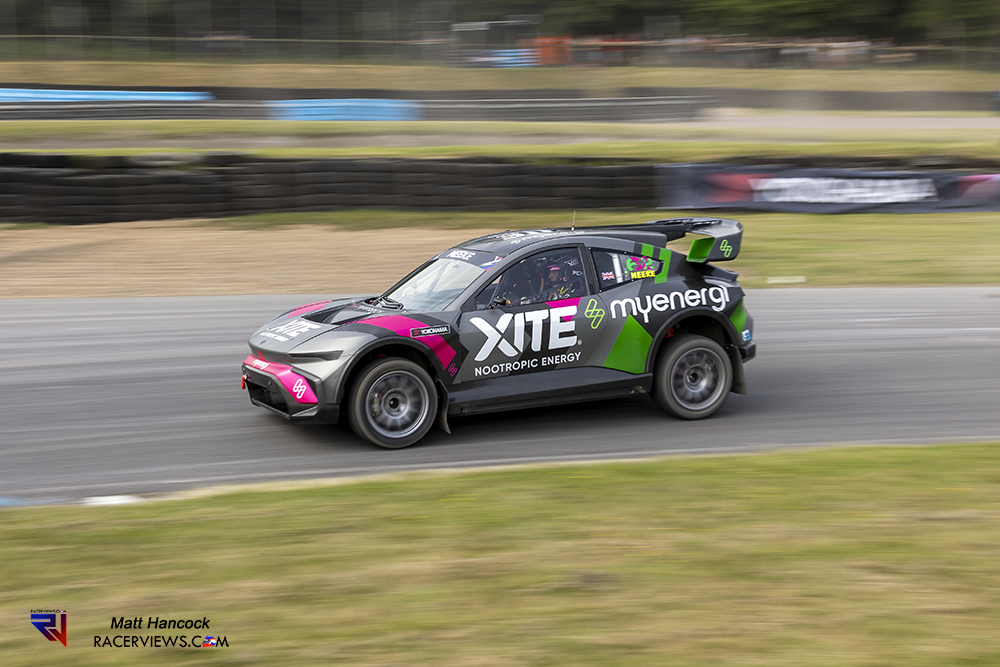 Final result for Group E
1 Robin Larsson (DRR JC) 4m34.808s
2 Andreas Bakkerud (DRR JC) +0.875s
3 Niclas Grönholm (Olsbergs MSE) +2.805s
4 Fraser McConnell (DRR JC) +6.267s
5 Ole Christian Veiby (DRR JC) +10.258s
6 Oliver Eriksson (Olsbergs MSE) +10.752s
7 Travis Pastrana (Vermont SportsCar) -5 laps
8 Kris Meeke (Xite Energy Racing) -6 laps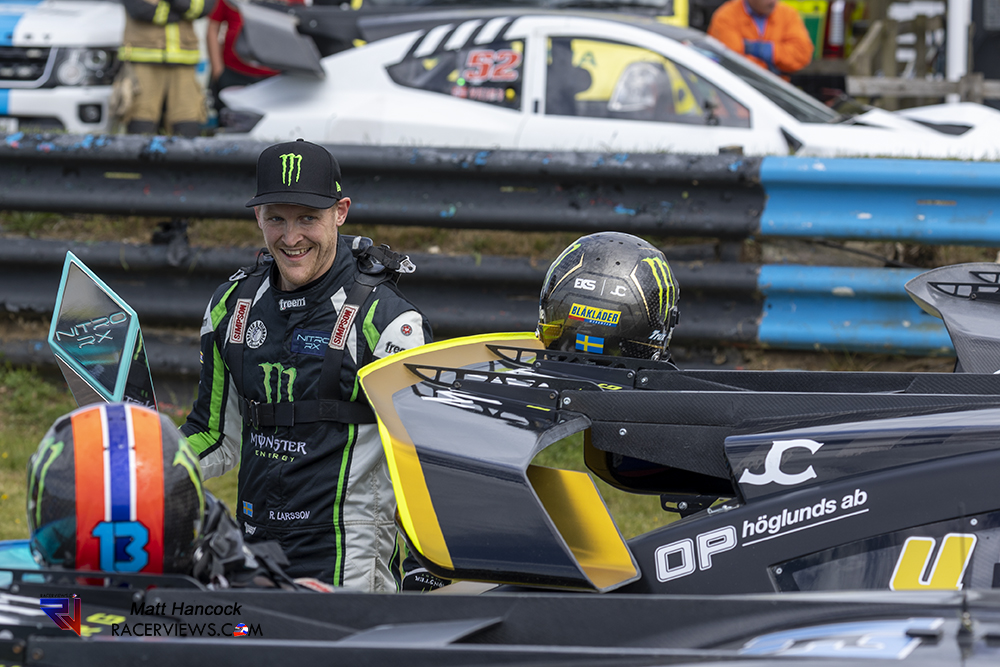 Supercars
The Supercars were won by Fraser McConnell in his Hyundai i20, Fraser was the only driver over the weekend to be competing in both the Group E round and the Supercar round. Second place went to Yury Belevskiy in his Audi S1
1 35 Fraser MCCONNELL  JAM Hyundai i20
2 95 Yury BELEVSKIY CHE Audi S1
3 Patrick O'DONOVAN IRL Ford Fiesta
4 72 Tristan OVENDEN GBR Citroen DS3
5 47 Dom FLITNEY GBR Volvo c30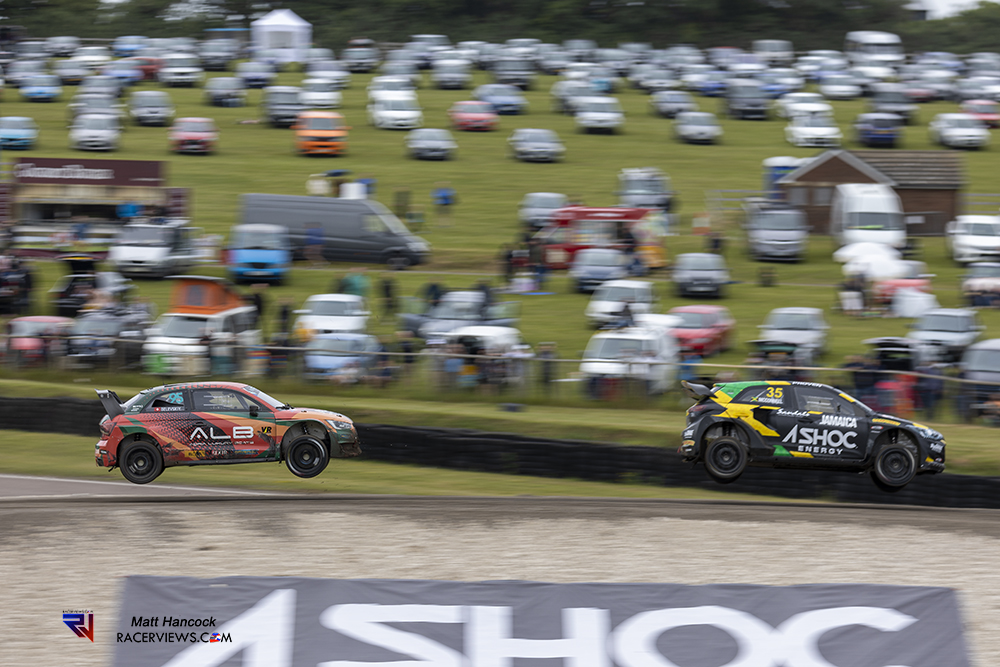 NRX NEXT
After an eventful Saturday that saw Simon Olofsson roll his car during the morning heats, he eventually went on to lead and win, what was a truly dramatic final on the Sunday. second place went to Tommi Hallman with Mikaela Åhlin-Kottulinsky taking the third spot.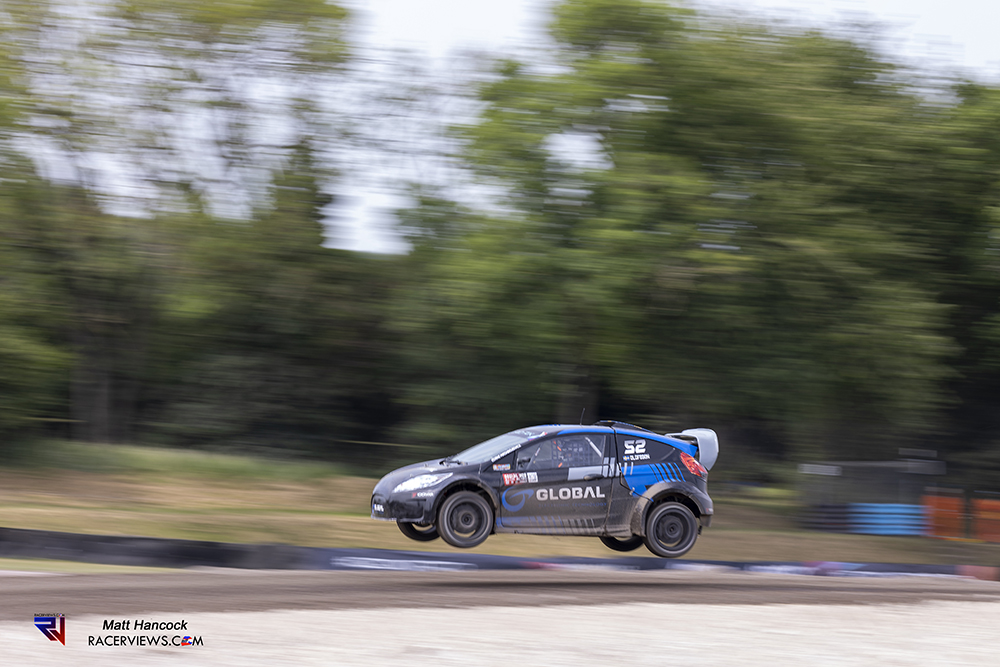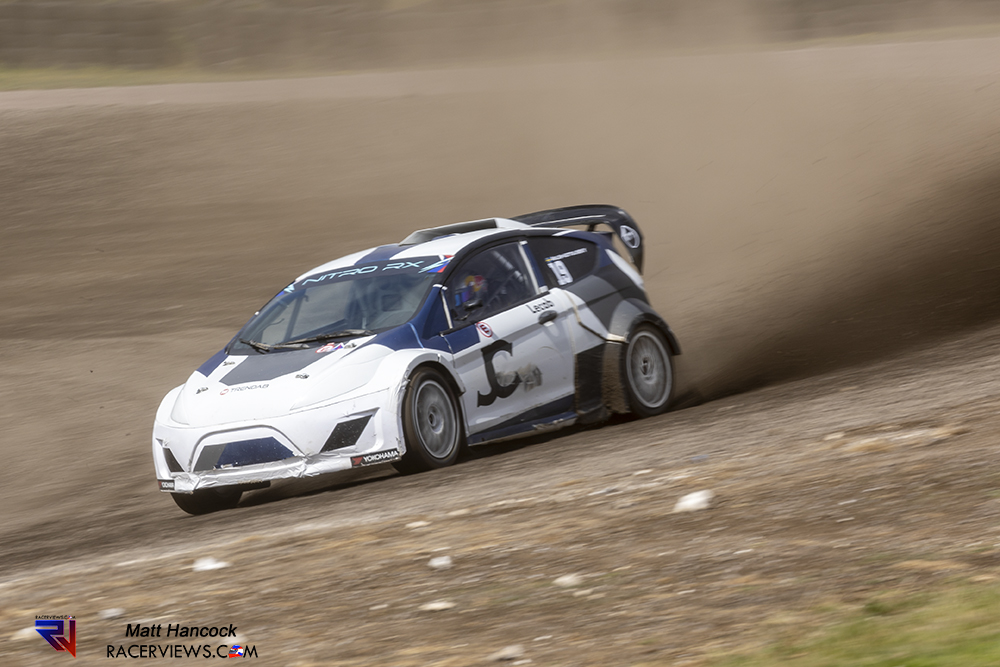 The RacerViews info
By Matt Hancock
We are passionate, dedicated motorsport professionals.
In 2022 you will see us trackside and stage side with exclusive coverage of
The World Endurance Championship
The World Rally Championship
Belgian Rally Championship
and more!
We aim to bring you interviews and photos you won't see anywhere else. We don't aim to break the news, rather we aim to bring the voices of the racers to you and the atmosphere of the event to you at home. Our social media presence on Facebook, Twitter and YouTube bring you more, a holistic experience. We partner with racers and professionals in the industry and give back where we can. If we can help you or you have a story to share, please contact us.