The countdown has started, and the tension is rising After two cancellations due to Covid-19, the anniversary edition of the ADAC Eifel Rallye Festival will finally take place from July 21st.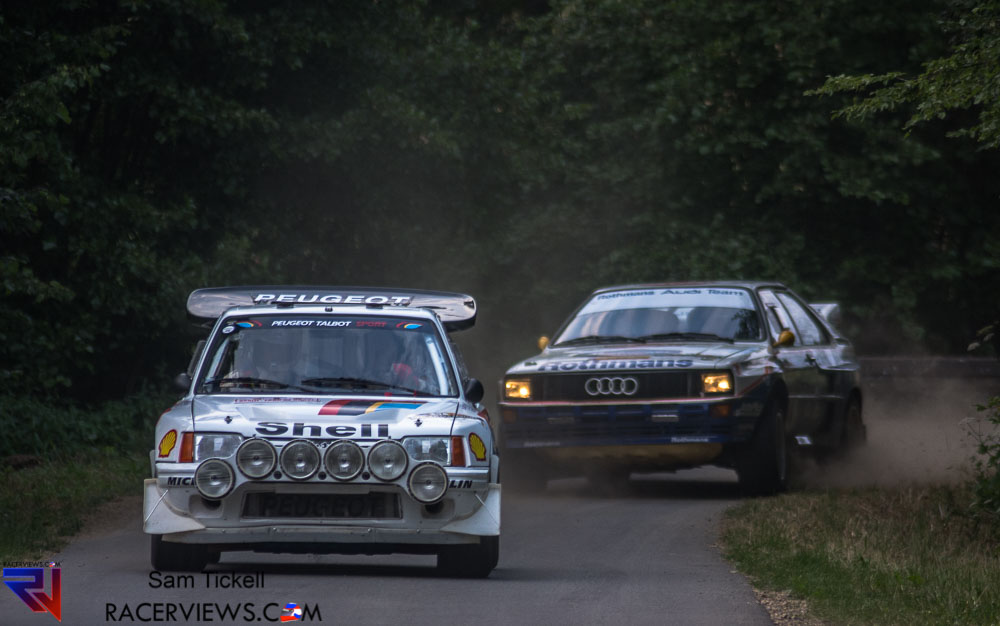 At the same time, this tenth edition of the largest mobile rally museum will be celebrating the fiftieth anniversary of the World Rally Championship.
After shakedown at its new location in the Kelberger Land between Bodenbach and Borler on Thursday, July 21st from 15:00 to 19:00, the Welcome Evening will start from 20:30 onwards.
The big stage on the Laurentius Platz in the middle of Daun will become an open-air rally cinema.
Moving pictures from the history of rallying by cult rally filmmaker Helmut Deimel with still photos also framing the interviews. During the technical inspection of the rally cars on Friday July 22nd from 08.00 in the Rally Mile at the centre of Daun, the fans can get close to the automotive witnesses of rally history.
From 11:00, the top drivers from the Festival including World Champion Stig Blomqvist, Thierry Neuville, Harri Toivonen, Kalle Grundel, Harald Demuth, Jochi Kleint and Niki Schelle will be available for autograph hunters on the Laurentius Platz stage for one hour. Afterwards, Demerath is the new sporting centre for Friday afternoon and evening.
The afternoon stage between Demerath and Steineberg starts at 14:33 and, with its surface being 38 percent gravel, will ensure spectacular driving scenes. In the opposite part of Demerath, the evening show with the second special stage will start at 19.48 hrs.
On Saturday, July 23rd, the participants and the fans can look forward to a new rally stage as, in addition to the classics 'Risselberg' and 'Lehwald', the route will go around the 'Hochkelberg' for the first time.
All three stages will be completed in the morning and then repeated in the afternoon.
As always, the Rally Mile in Daun will attract visitors during the extended lunch break when the rally cars are serviced, and their crews refreshed.
There are hardly any better opportunities to get so close to these historic rally treasures and their drivers in this open paddock. It is a paradise for photographers and autograph hunters. The grand finale starts at 19:30 with the rally party around the stage on Laurentius Platz with live music.
The Eifel Rallye Festival – Timetable
Thursday, 21.07.2022

15:00 – 19:00 – shakedown in Bodenbach
from 20:30 – Welcome evening in the Rally Mile Open-air rally cinema with cult filmmaker Helmut Deimel

Friday, 22.07.2022

From 08:00 hrs – Vehicle scrutineering, Rally Mile in Daun
11:00 – 12:00 – Autograph session with many VIPs and stars
from 14:20 – Peugeot Super Stage with gravel sections between Demerath and Steineberg
from 19.30pro – WIN spectator circuit Demerath-Winkel at night

Saturday, 23.07.2022

08:30 – 17:00 – asphalt tests in the volcanic Eifel
In-between – Rally Mile in Daun with many attractions
from 19:30 – Rally party with prizes and awards