While the preparations at Topspeed Rally Club Haspengouw are in full swing, the list of participants is taking shape. It is already certain that we can expect a top level battle on Saturday 25 February on the 12 special stages around Sint-Truiden.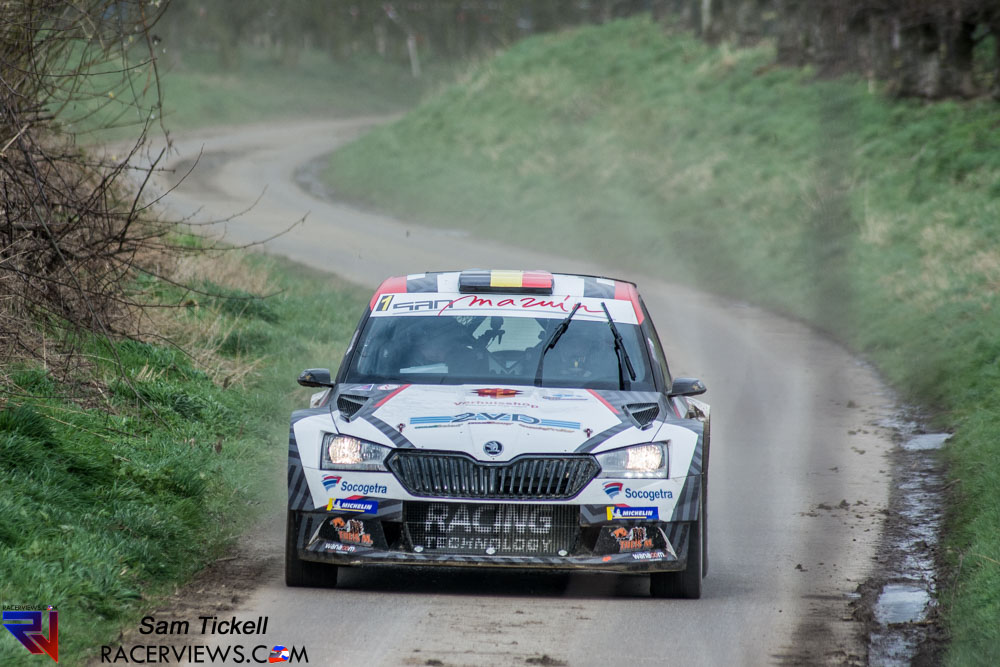 The opening round of the 2023 Kroon-Oil Belgian Rally Championship is firmly marked in the agenda of the title candidates. One of them will undoubtedly be Gino Bux, the 2022 vice-champion, after an impressive first season in the top division. Although his registration has not yet been definitively received, Gino seems to be starting with SXM's new acquisition, a… Volkswagen Polo GTI R5.
The good news is that he won't be the only one with a Volkswagen Polo GTI R5 at the start. French Belgian William Wagner will also return to Haspengouw in his Volkswagen Polo GTI R5 in preparation for his campaign in the French Rally Championship. Last year, William Wagner finished fifth, after he even competed for a podium for a long time in 2020, but eventually finished 6th with a C3 Rally2.
Two greats that we have to take into account, but the role of favorite goes to… Adrian Fernémont for the time being. The two-time Champion of Belgium and Samuel Maillen will start the Haspengouw Rally in the Skoda Fabia Rally2 Evo from PTR Racing. After a mistake on the opening test, where he was surprised by water slipperiness, Fernémont did not get further than fourth place last year. This time it seems to be the spearhead of the Skoda armada, with the already announced Fabias of Nicola Stampaert and Emile Breittmayer.
Maxime Potty, third in the Belgian championship last year, will also be there in Haspengouw, although he has not yet announced his choice of car. Together with Renaud Herman, Potty is undoubtedly aiming for a first podium finish. A potential outsider to mix in between the Rally2s is certainly regional driver Matthias Boon with his trusted Subaru Impreza.
The registration list is also interesting in the other classes. For example, Philip Lommers and Dany Claesen, who were already there in the very first Rally van Haspengouw in 1998, have registered for the MOOOD M-Cup. In Historic, Frank Baert (Ford Sierra Cosworth), Michael America and Reinaud Van Eecke (both Ford Escort) join the battle. Patrick Gaethofs (Honda Civic), Guy Grosjean (Peugeot 205) and Christiaan Spelmans (Renault Clio) will participate in the 2WD Trophy.
Lyssia Baudet and Daphné Henry will defend the colors of the RACB National Team with their Renault Clio Rally5. The young ladies come to prepare for the Clio Trophy in this opening round of the Junior BRC.
Make a note of Saturday 25 February in your agenda, because it promises to be exciting in the 25th Rally of Haspengouw.