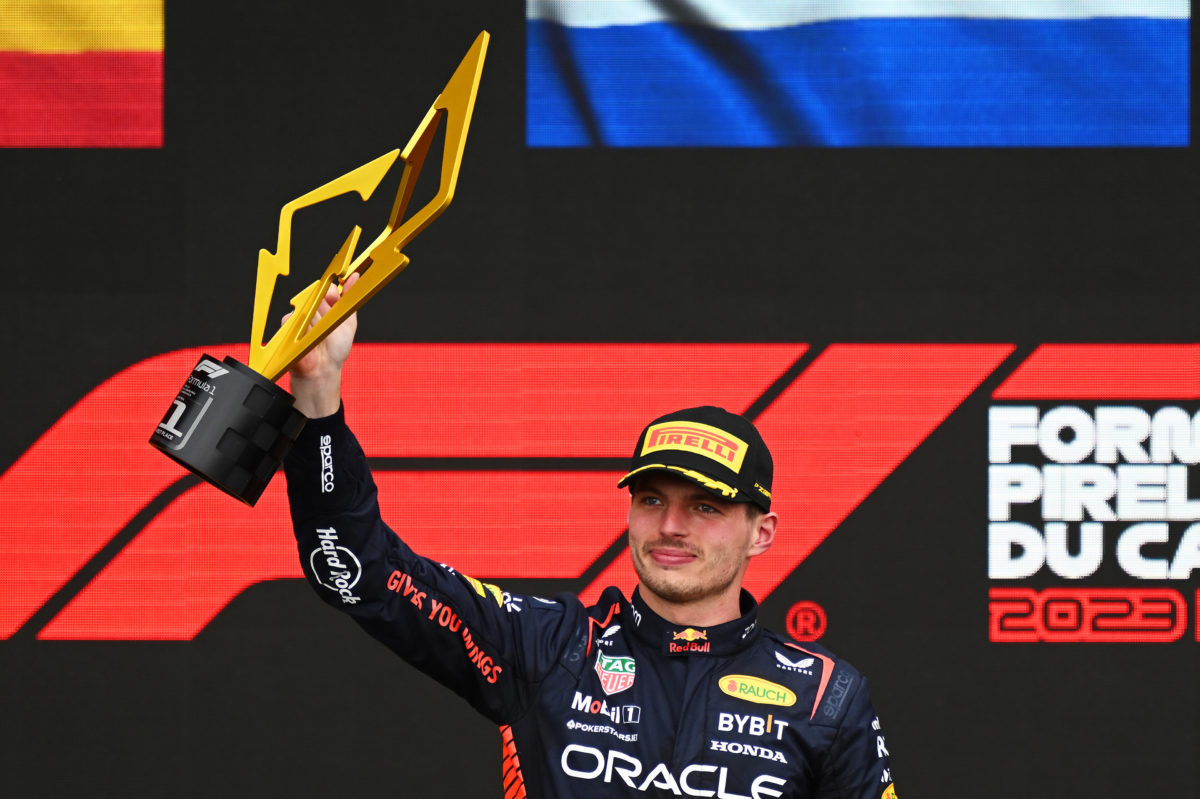 It was a day of milestones for Max Verstappen and his Red Bull team as the Dutchman took victory in Canada over Fernando Alonso and Lewis Hamilton.
The 70 lap affair on Sunday was capped with three momentous milestones for the Milton Keynes squad, as Verstappen took win number 41 of his career, tying him with the late Ayrton Senna. In what was the 8th victory of 2023, from 8 races, Red Bull secured their 100th victory and became the 5th constructor in Formula 1 history to achieve this milestone.
Not to be outshined, Adrian Newey, the mastermind behind Red Bull's dominance, secured his 200th victory as a designer in Formula 1, dating back to his first victory in 1991 with Williams.
Ferrari scored a 4th and 5th place finish for Charles LeClerc and Carlos Sainz as LeClerc recovered from a poor qualifying start in 11th after Ferrari was caught out on their tire strategy during the wet and unpredictable Saturday qualifying session. Verstappen's teammate Perez finished 6th after starting 12th, adding another poor finish to his record and dropping further behind Verstappen for the championship.
Further down the field, Alex Albon with his recently upgraded Williams put on a 1-stop clinic to take 7th place ahead of Esteban Ocon, Lance Stroll, and Valterri Bottas as he scored four valuable points for the team as they attempt to leap Haas and Alfa Romeo for 7th in the Constructors Championship.
Team regroup and head to Austria for Red Bull's home race at the Red Bull Ring in Speilberg, Austria in 2 weeks time.