For the most part, the Ardeca Ypres Rally 2023 has been unusually calm. There have been major events, like Lefebvre's roll, and while we might expect more, the rally has given way to a suspenseful second day. Ypres remains Ypres, and if we look to its history, we must still expect some twists, because there is a long way to go (we have only just passed the mid-rally milestone after Dikkebus) .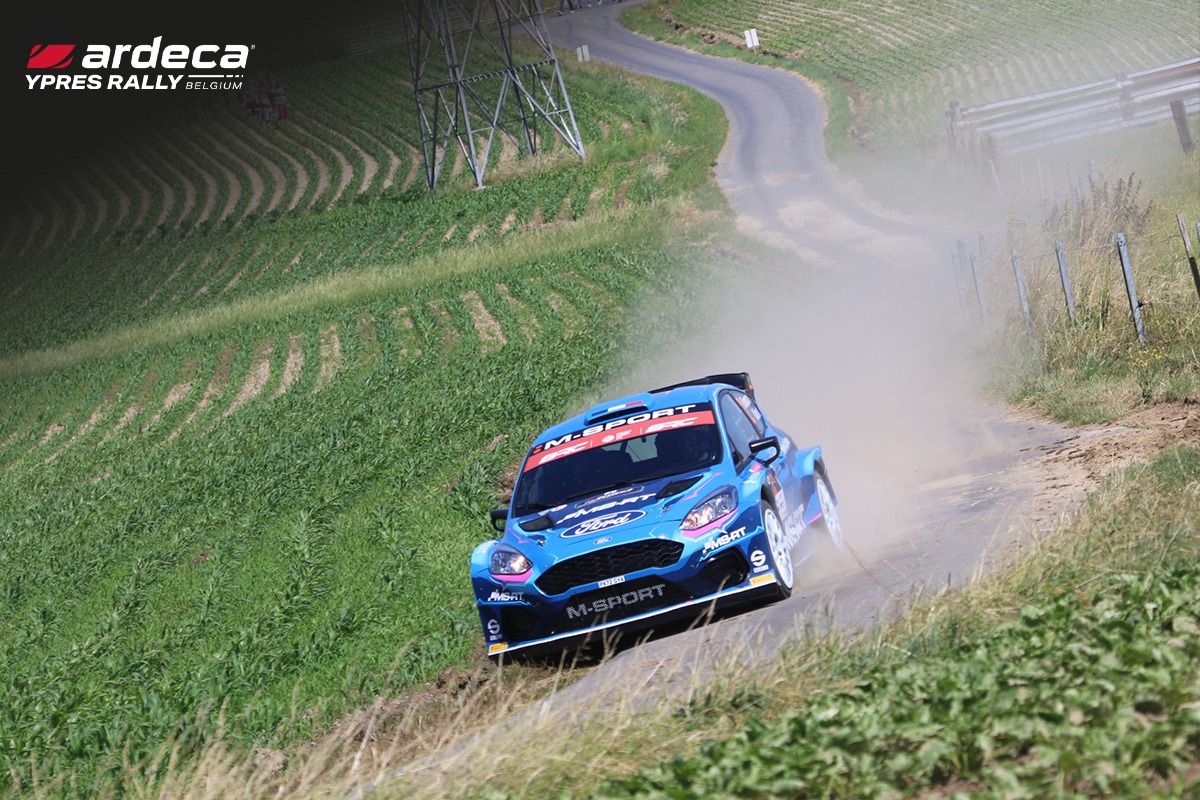 The thing to remember from this first loop of the second day is the domination by Adrien Fourmaux and his Ford Fiesta Rally2. After four stages, the M-Sport driver almost doubled his lead to 30.3 seconds (from 16.0 seconds when he left morning service). He set the 4 best times along the way, suggesting he is in complete control. This is what the analysis of his morning times suggests. At Reninge, Fourmaux set a time of 8:15.5 which resoundingly trounced his competitors by 4.5 seconds, and also lowered the reference time of this special stage, that was run in the same layout during the WRC rounds in Ypres. He was more than 5 seconds quicker (8:20.8 was Stéphane Lefebvre's time from last year with the Citroën C3 Rally2)! On Dikkebus, which was identical to 2022, his time of 12:19.7 did not match the time of 12:11.4 from Lefebvre last year.
Behind the leader, we are of course watching how the fight between Chris Ingram (VW Polo GTI R5) and Freddy Loix (Škoda Fabia RS Rally2) for 2nd place evolves. Fast Freddy may have said that he did not want to chase after Fourmaux and Ingram, but he remains in the fight, as the gap remains stable, even coming down by half a second. Come the second loop oft he day, will 'Mr Ypres' step it up a notch?
Another battle of interest, is that between Cédric Cherain (Hyundai i20 N Rally2) and Niels Reynvoet (Citroën C3 Rally2, for 4th position. The two were separated by 10.6 seconds this morning, and the Hyundai's advantage had increased to 15.1. But that was before Hollebeke… On the last SS of the loop, Cherain in fact treated himself to a little rural getaway which cost him a good 30 seconds and fell 2 places overall. As a result, Maxime Potty (Citroën C3 Rally2) is barely 3 seconds behind the Hyundai. Potty and Cherain are in a battle for the Belgian title and now find themselves against each other in the Ypres Rally battle.
As for Reynvoet, if he passes 4th, he must be wary of Davy Vanneste, with the VW Polo R5 just 1.8 seconds from the C3, closing the was 4.6 second gap from the morning.
Another fine duel was between the Ford Fiesta Rally2s of Bernd Casier and James Williams. Their dual was put to an end on Hollebeke (again!), when the English driver lost more than… 3 minutes.