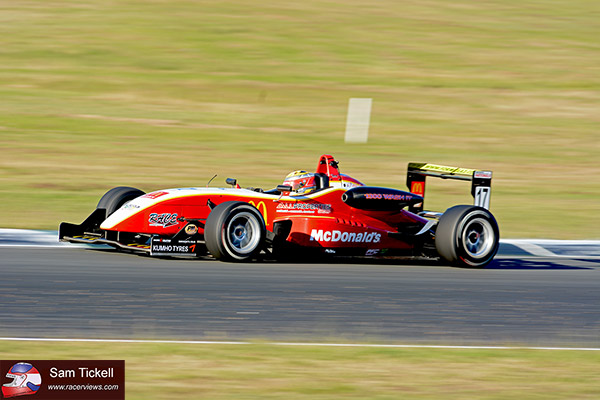 RacerViews was at the Shannons Nationals over the weekend and we were covering the Australian Formula 3 Championship.  Here, we talk to Ben Gersekowski after a career best finish.
Racing on his home track, the Queensland driver had solid results coming into the round.  At Queensland Raceway, he was able to take a third, second and was fighting for a podium before a late race incident with Jordan Oon relegated him to fifth.
We talk to Ben about his weekend and his strong 2013 form.
Click here to download the interview with Ben Gersekowski (right click and save as)
Click here to subscribe to RacerViews iTunes channel
See more coverage from our Shannons Nationals weekend at Queensland Raceway
– Preview with Nathan Assaillit
– Interview with Australian GT driver, Klark Quinn
– Our Australian GT photo gallery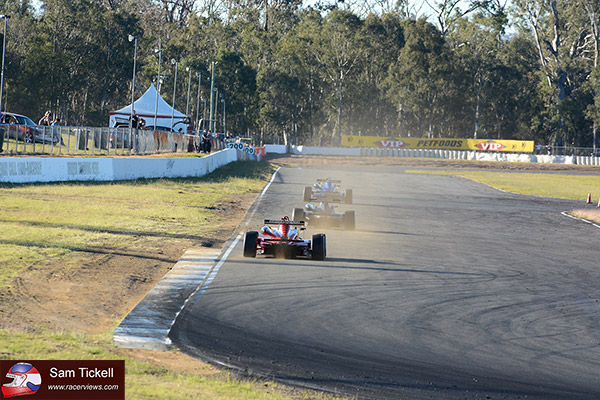 —-
By Sam Tickell, August 2013
RacerViews was established in 2011 and with the aim of delivering a new web experience to motorsport fans. We bring exclusive interviews and photos from motorsports finest drivers of yesterday, today and tomorrow. Our team has over 30 years of experience in the motorsport field. With a heavy presence on Facebook, Twitter and iTunes where we have over 2800 followers, our mission to bring exclusive content is in safe hands. We have partnered with motorsport teams like Stig Richards Motorsport, One of a Kind Motorsport, Dark Horse Racing and MRT Performance in order to give you the best exclusive motorsport coverage.
We are always looking for new people to join our team. If you are a motorsports photographer or journalist looking for additional exposure or a great place to learn your trade, contact us