There were nerves right until the end for those waiting for a Belgian Rally Champion in 2019. Adrian Fernémont was in the box seat going into the final loop of the Rallye du Condroz. His main rival, Kris Princen was out. He was sitting in third behind his other rival, Sebastian Bedoret. It was enough.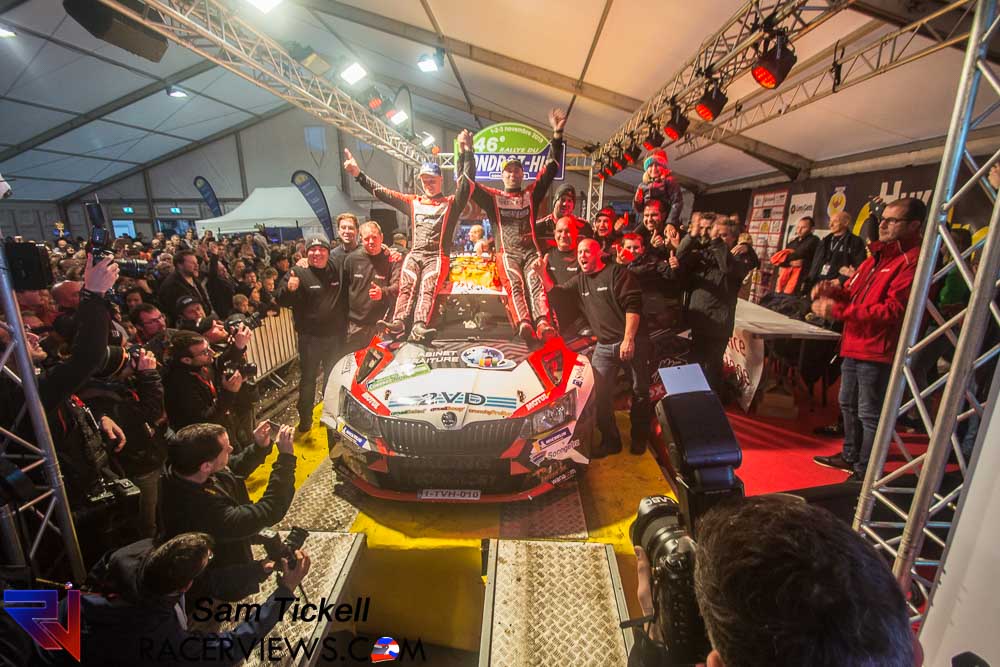 But the final stage had its twist – it was kept interesting until the end. Fernémont got a puncture and came in on the wheel. The tyre completely gone. More than a minute lost. It was a disaster.
But a bigger disaster befell Bedoret who went off on a piece of road that claimed a few others in that stage.
As a result, Fernémont dropped off the podium in favour of the two de Mevuis brothers, but his title was safe.
By taking fourth, he became the first Walloon driver to win the Championship since 2008 when Hubert Deferm won in a Subaru Impreza WRC. Fernémont won with Luxembourger Samuel Maillen beside him. Their Namur based team, San Mauzin with Racing Technology and Ecurie New Racing guiding the Skoda Fabia R5.
"It was crazy! A puncture in the last stage," Fernémont said to RacerViews
I am really happy to win the Championship after a rally like that. There was big pressure!"
He continued stating to the massive crowd that had gathered -"I didn't think too much about the title this weekend, but focused on my own competition."
"My chancers were harder Omloop van Vlaanderen, where I lost a nearly certain victory due to a broken drive shaft. With Kris Princen, I didn't have my destiny in my own hands Kris Princen, but we still succeeded!"
"This flat tire made it exciting The last test was a lottery We just drove on the unpaved road on the ideal line. I am very happy and proud."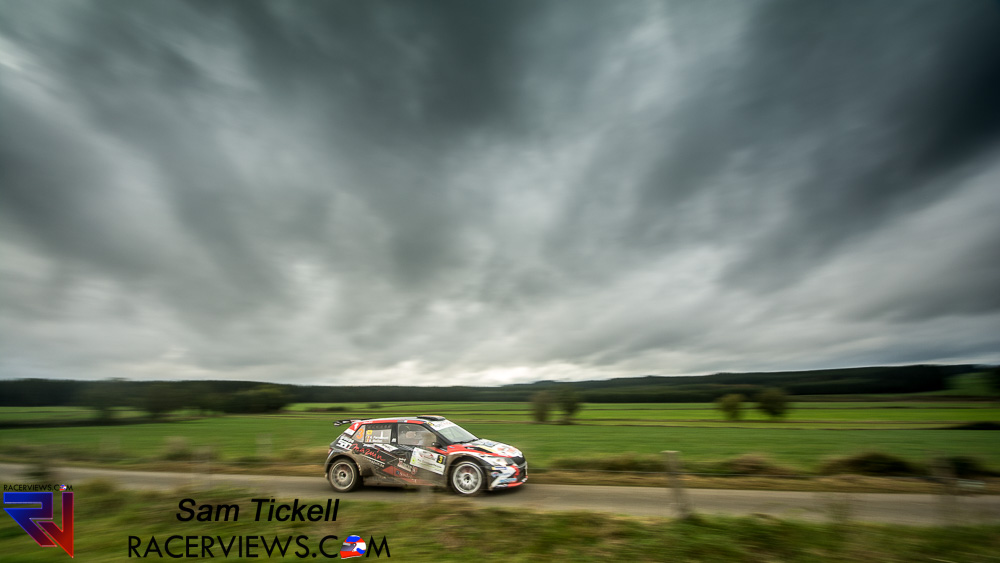 But there is more to the Championship than that final stage.
The Belgian Championship was a tale of two halves. In the beginning, it was hard to look past Kris Princen – who took a new Volkswagen for this year's campaign and Vincent Verschueren, who had battled for the Championship the previous years.
In the wings were Fernémont, Princen and Cherian. It was clear that, for whatever reason, Verschueren was not going to contend this Championship. A transmission problem in Rally van Haspengouw was not the ideal way to start the year.
Second in Spa after a great fight with Cherain preceded a third on the challenging TAC Rally before a win at home on the Rallye de Wallonie.
His fourth place in Sezoens saw a tight battle with Princen, Cherain and Fernémont. Two points separated the drivers, but Princen had scored only three times, compared to the others with four – remember only the best six scores count. Princen had dominated the three rallies he had won.
Fernémont sat out Ypres before returning to dominate but sadly retire from the Omloop van Vlaanderen. But that was a turning point. Princen retured then split from the BMA squad – and his campaign would not recover. Cherain would not score another point and Bedoret would come into the picture.
Fernémont won the East Belgian Rally to put himself in the box seat for Condroz. He had the momentum and it was going to the rally for the win. Winner takes all.
And while it didn't go to script, it was an exciting end to the year.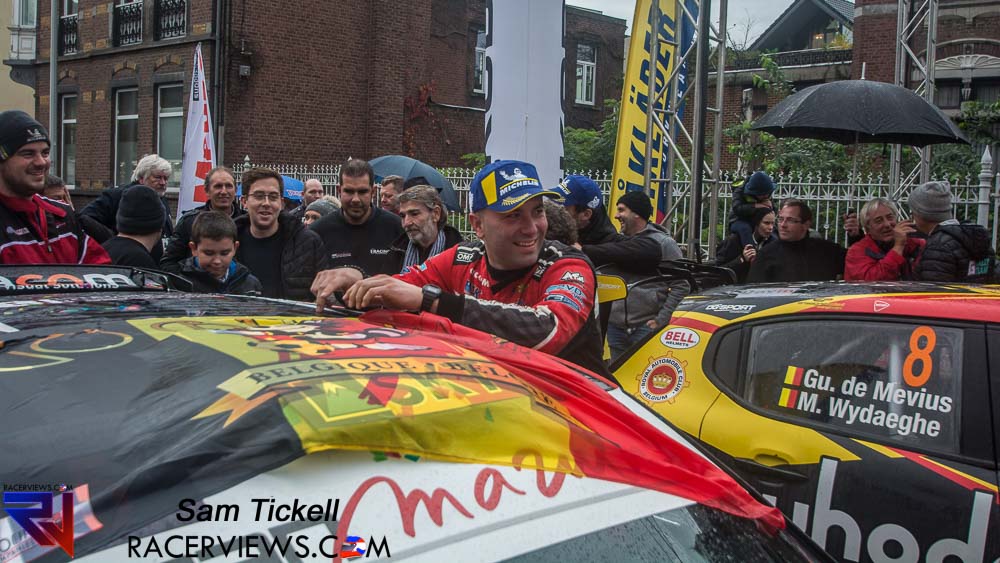 Adrian Fernémont, Samuel Maillen and San Mazuin became Champions – the driver's title settled – 90 for Fernémont, 86 to Princen and 84 to Bedoret.
He also took the most stage wins in 2019 with 36 stage wins (thanks to the great team at eWRC ) compared to Princen on 31 and Cherain on 30.
Incredibly, though he was not in a new car. He was in chassis #7 from the Skoda Fabia R5. It was the same car that Freddy Loix used in 2015. Naturally it had updates but he competed against the new Skoda Evos, the new Volkswagens, the new Citroëns and the new Fords. And still came out on top.
He put his familiarity with the car and knowledge of how it worked on wet and changeable surfaces as a key point in the Championship battle. He did not allow the fact that his competition had newer cars mess with his focus or get in his head.
He knew his car and his team. There were a couple or retirements through the year that they overcame and must have put some pressure on him and the team, but they came through.
It also goes to show that the team did not have a bucket full of cash to throw at the campaign. Indeed every spare moment from Fernémont, Maillen and others was spent trying to raise extra funds – to make sure the Championship push wasn't derailed.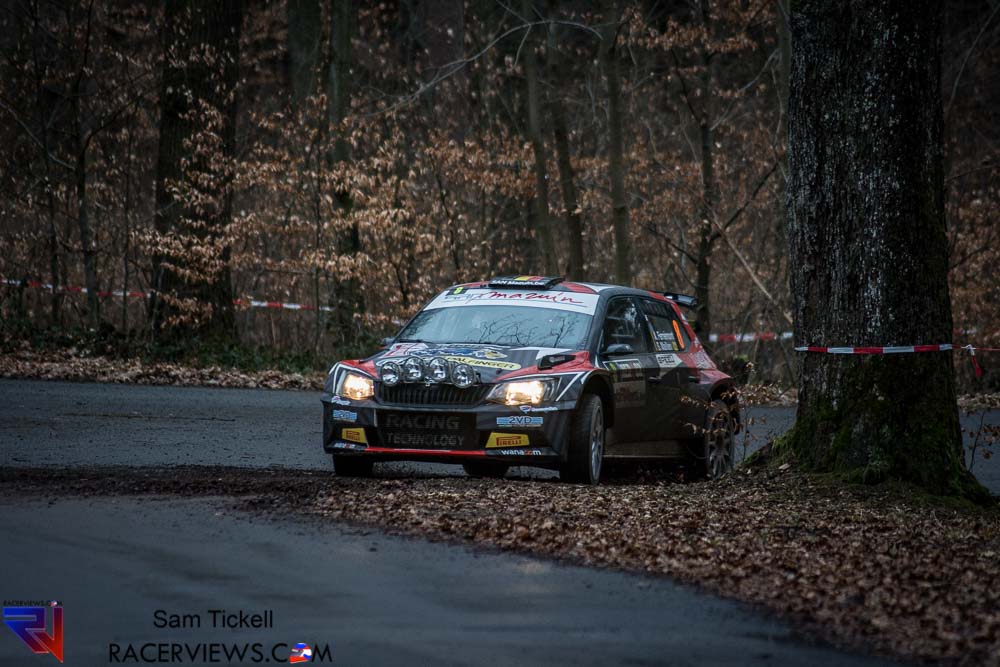 For some, his Title win will be a surprise. This is only his second full season in an R5 car. In the past he has had some outings in a Ford Fiesta R5 but no full campaign. He took his first win in 2018 – his only win of the year – at the Spa Rally, and it was his first outright podium in the Belgian Rally Championship.
In his R2 days, he rallied Citroëns, Skodas and Fords. There were flashes of what was to come this year but the results never reflected his 2019 glory. He came into his element when he stepped into the R5 Skoda.
The end result of the Championship is a new Champion, and it returns to the French speaking part of the country. But what is more, it goes to a great team, a great bunch of people. (I have experienced the generous nature of the team and the Fernémont family this year and I am very grateful!). They are a team with rallying at their heart, who can win without the newest equipment.
Fernémont's season was incredibly consistent, no driving errors to really talk of and an attitude that got the job done.
He may not have been on may people's radars at the start of the year – we had him down as a dark horse at the start of the year but in the end, with Maillen and the team, his name is in the books and he is a worthy Belgian Rally Champion.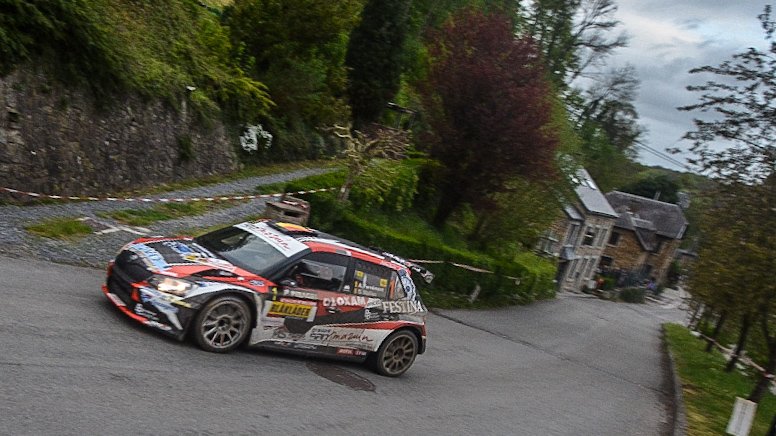 ---
The RacerViews info
By Sam Tickell
We are passionate, dedicated motorsport professionals.
In 2019, we will be trackside at
The World Endurance Championship
Belgian Rally Championship
British GT
You will also find us at selected rounds of Blancpain, IMSA, WRC, and more. We aim to bring you interviews and photos you won't see anywhere else. We don't aim to break the news, rather we aim to bring the voices of the racers to you and atmosphere of the event to you at home. Our social media presence on Facebook, Twitter and YouTube bring you more, a holistic experience. We partner with racers and professionals in the industry and give back where we can. If we can help you or you have a story to share, please contact us.
In the past RacerViews has directly partnered with
---