Breaking a streak of 7 different winners this season, William Byron becomes the first two-time winner of the year in dominating fashion to capture his first Martinsville Grandfather Clock Saturday night. Byron entered the weekend as a favorite after Thursday's heroics in the Camping World Truck Series race, taking the win for the #7 Spire Motorsports Chevrolet since his last appearance in the series in 2016 when he drove full time for Kyle Busch Motorsports.
Leading a race high 212 laps over teammate Chase Elliott (185 laps), Byron survived two late-race restarts including a final Overtime restart to win over Joey Logano and Austin Dillon, both pressuring the Charlotte-native down to the final corner at the end.
Visibly emotional after the win, Byron dedicated the victory to his mom and highlighted the struggle he and his family have worked through in the last year:
"This one's for my Mom." ♥️@WilliamByron | @TeamHendrick pic.twitter.com/326FgkYmF3

— NASCAR (@NASCAR) April 10, 2022
With the combine laps led by Byson and Elliott, Hendrick Motorsports surpassed 10,000 laps led at the track affectionally known as the "Paperclip", becoming the first organization to achieve that milestone at any NASCAR sanctioned track and pushed the organizations in tally to 27 Grandfather clocks dating back to the first ever Hendrick win in 1984 with Geoff Bodine.
Bodine's win cemented Rick Hendrick's place in NASCAR and went on to spur the success of Jeff Gordon and Jimmie Johnson and paved the way for the current crop of drivers to succeed. This also gave the 24 car its 97th win in the Cup Series, the first 93 coming at the hands of Jeff Gordon, placing it 5th on the all times win list by car number.
Missed opportunities
Adding to his current 37-race winless streak, Joey Logano had mixed feelings about the results Saturday night. While a strong showing and second place finish put him best out of his Penske teammates, his 0.303 gap to first still left much left to desire:
'That final restart there, had a front row. That's what you can ask for. Got cleared to second, and Willy kind of messed up off of (Turn) 4 and let me get to him, and he did a really good job of brake-checking… He did what he was supposed to do, and kind of got me all stuffed up behind him, and I couldn't accelerate off the corner and be as close as I needed to be down into 3 to execute the ol' bump-and-run.'
Logano went on to acknowledge his points haul towards the championship 16 but was visibly upset at the result:
'Couldn't get quite to him, but his corner entry was really strong, too, which I think allowed him to get in there pretty strong. Overall, the Shell-Pennzoil Mustang had a solid run. Just hate being that close to winning and not making it happen. But big points today, and it just stings. Second just sucks sometimes, that's all.'
Third place Austin Dillon had a strong showing for the event, but spun tires on the last restart in Overtime relegated him behind the 22 car, finishing just over half-a-second behind Byron. Like Logano, Dillon's winless streak looms over the 3 car as it dates back to Texas 2020, the infamous "silver spoon" race.
Rounding out the top 5 were Ryan Blaney and Ross Chastain, the latter having a rollercoaster day starting in 27th, dropping off the lead lap, and then coming back to take another solid top-5 finish.
Completing the top-10 were Kurt and brother Kyle Busch in 6th and 7th, Aric Almirola, Chase Briscoe and Chase Elliott. Although winless on the season, Elliott leads the series standings by three points over second-place Blaney through consistency and pace each weekend. Byron is third, 12 points back, but has two wins to his name locking him into the championship 16.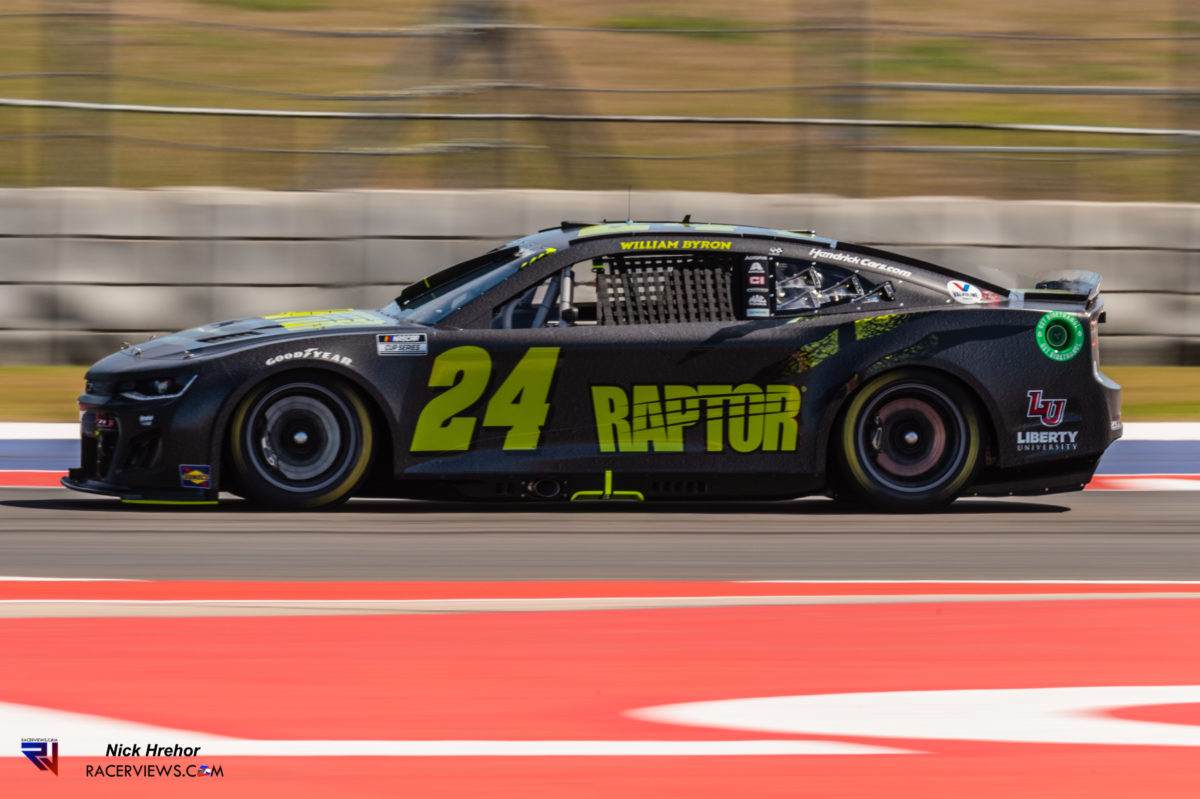 Up next: Bristol on DIRT
NASCAR heads to the ultra-fast Bristol Motor Speedway next week for the sports 2nd ever Dirt oval race. Historically an asphalt-only race, 2021 saw the addition of thousands of pounds of dirt to the racing surface to create an event unlike any on the current calendar. Known for the high banking, fast lap times, and brutal contact, the track was tamed into a dirt bowl that saw Joey Logano emerge as victor in 2021.
Green flag drops at 7:00pm ET on FOX ( USA), Sunday April 17th.